Fuller Northwest
Important Information Regarding Campus Closure
Summer 2019 is the last quarter that degree courses of any type will be offered at the Northwest campus. The Northwest campus will subsequently close on September 20, 2019.
Students are offered the following options for completing their degree programs:
Option 1: Complete a degree program through Fuller Seminary. There are three options within this pathway:
Complete a degree by taking geophysical courses or a combination of geophysical, online, and/or Hybrid+ courses prior to the closure of the Fuller Northwest Campus on September 20, 2019.
Complete residential courses prior to September 20, 2019, then complete remaining requirements by taking a combination of online and/or Hybrid+ courses. (MAT, MAICS, MATM, and MDiv degrees no longer have residential requirements and can be completed fully online).
Relocate either to the Pasadena Campus or Fuller Texas Campus to complete any remaining degree requirements through geophysical coursework at FTS.
Option 2: If a student is not able to complete a degree prior to the campus closing on September 20, 2019, and still desires to take geophysical, face-to-face courses, she or he may complete degree program requirements through geophysical coursework at Seattle Pacific Seminary of Seattle Pacific University.  There are two options within this pathway, and a student's academic advisor can assist with any questions she or he has about how to pursue one of these options:
Students can complete their Fuller Seminary degree as a Visiting Student. The student will remain a Fuller student, but would have elected to complete some or all of his or her remaining certificate or degree program requirements through coursework offered at Seattle Pacific Seminary.
Students may transfer and complete their degrees at Seattle Pacific Seminary. In this case, Seattle Pacific Seminary will make every effort to allow Fuller Seminary credits to transfer into a Seattle Pacific Seminary program.
If a student has questions about either of these options, the student should contact her or his academic advisor.
---
WELCOME TO FULLER NORTHWEST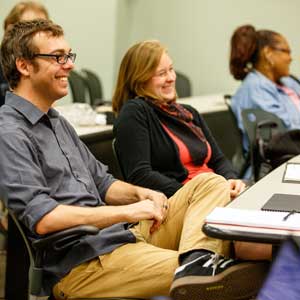 At Fuller Northwest, serving the Seattle area since 1973, you can access a world-class graduate theological education—with Fuller Seminary's distinctive combination of biblically grounded scholastic excellence and bold innovation—without leaving your home and work context.
You'll find not only evening, weekend, and online classes that accommodate your schedule, but unparalleled flexibility in choosing the pace and configuration of your program. With the additional option of choosing courses from any of Fuller's eight campuses, you can tailor your degree to support your unique needs and call.
As a student at our campus, you join a vibrant learning community that spans the spectrum of denominations, backgrounds, ages, and cultures. Whatever your goals—equipping for ministry, or deepening your theological understanding for any vocational context—the Fuller Northwest experience will form you to be a faithful, fruitful leader. Browse our site to learn more.
We are located just south of the Northgate Mall in Seattle.
On days when classes are held, Fuller Northwest is open:
Monday: 3pm-6pm
Tuesday: 1030am-6pm
Wednesday: 1030am-6pm
Thursday: 1030am-6pm
On days when no classes are held, Fuller Northwest is open until 5 PM.
Please make an appointment if you would like to visit the campus outside of our normal operating hours.
9725 Third Avenue NE, Suite 110,
Seattle, WA 98115
206.284.9000
800.447.2999
206.284.4735 (fax)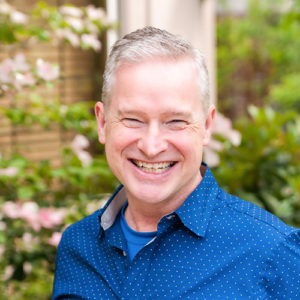 John Bangs
Director, Fuller Northwest
John Bangs has been teaching courses in Worship, Ministry, and Spirituality at Fuller Northwest for just short of ten years, and began serving as Director of the Fuller Northwest Campus in 2016. John is a graduate of Fuller, having earned his Master of Divinity in the Northwest in the 1990s, prior to completing a doctorate in Spiritual Formation at George Fox University. John has served in various pastoral and academic roles in the Pacific Northwest - including a seven-year season on the pastoral staff of Westminster Chapel in Bellevue, six years as a church-planting senior pastor with the Foursquare denomination, and ten years on the staff and faculty of Northwest University.
Lauren Pattie
Office Coordinator, Fuller Northwest

Lauren recently received her Master of Arts in Theology degree from Fuller Northwest and is delighted to continue being a part of the Fuller community as Office Coordinator. She loves the Northwest's natural beauty and ultimate frisbee community. As a transplant from New England, she'll always root for the Red Sox, but she must admit that Seattle now feels like home.
Shannon Sigler
Director of Brehm Cascadia and Director of Cascadia Worship & Arts
Shannon Sigler is a visual artist, theologian, and arts administrator. She has a passion for pastoring artists and building bridges between art and church communities. Her art and research center around a Wesleyan paradigm for the visual arts, as well as explorations in Christian vocation and family life. Shannon studied at Asbury Theological Seminary and Boston University. Shannon lives in Seattle with her husband, Matt, and son, Elijah.
DEGREE PROGRAMS AND CERTIFICATES
Frequently Asked Questions