Sensitively and Effectively Reach an Emerging Generation of Asian Americans Amidst Formidable Global Challenges
What does it mean to be a creative, wise, courageous leader as an Asian American Christian? How does the gospel engage Asian American pop culture, social justice concerns, and church drama? These are the kinds of questions that drive Fuller's new, first-of-its-kind interest area in Asian American Contexts. You will learn from faculty who are renowned scholars in diverse arenas of the Asian American experience and innovative theologian-practitioners who apply their expertise for kingdom purposes. Whatever your calling, immigrant generation, or ethnic heritage -- and whether you are an Asian American yourself or are called to minister to Asian Americans -- our courses, spiritual formation groups, and individual mentoring will help you grow and be shaped theologically, spiritually, and vocationally by God's disruptive grace.
STUDENTS TAKE COURSES LIKE THESE
Asian American Identity and Ministry
Our foundational course, Asian American Identity and Ministry, provides an interdisciplinary framework that integrates psychology, sociology, culture studies, and critical race theory with theology. It is a must-take class for Asian American students, regardless of their calling, and for those looking to minister in Asian American or multiethnic contexts.
Missional Leadership in Asian American Contexts
Christian Ethics in Asian American Contexts
Asian American Theologies
Transformational Preaching in Asian American Contexts
FLEXIBLE LOCATIONS AND STUDY OPTIONS
Students can pursue this area of interest at all six Fuller campuses or online, enabling them to remain in their ministry and home contexts if they wish.
FROM OUR FACULTY AND STUDENTS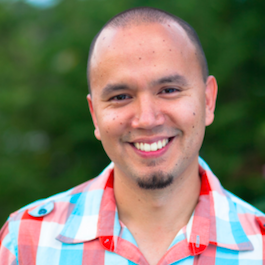 "Getting involved with the Asian American Center has been one of the highlights of my time at Fuller. Not only did I grow in appreciation for my heritage, the Asian American Center helped me find my voice in conversations about race and theology where Asian American perspectives are often missing. Completing the Asian American Contexts area of interest has deepened my appreciation for the complexity and diversity of Asian American experience, where stereotypes like "model minority" and "perpetual foreigner" continue harming the body of Christ."
DAN STRINGER, MSW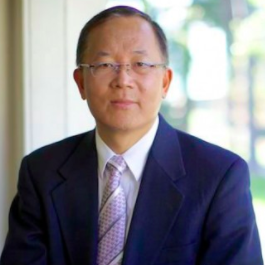 "Living in a radically pluralistic and secularizing society, many Christians perceive a widening gap between their personal faith and public engagements, and church and civic life. We need to bridge this gap for the integrity of the gospel and the authenticity of our witness. I see many students in my ethics courses develop prophetic moral imaginations and grow as 'organic intellectuals' of God's kingdom as they learn how to integrate theology and social practices in their ministry."
HAK JOON LEE, LEWIS B. SMEDES PROFESSOR OF CHRISTIAN ETHICS
Additional Program Offerings
Already have a master's degree? Check out Fuller's PhD in Theology or ThM in Theology with a focus in Asian American Contexts.