Translate Your Christian Convictions into Meaningful Social Action
Many struggle to know what it means to be a follower of Jesus in the midst of overwhelming social challenges—from race and gender issues to income inequality and global warming. Through the interdisciplinary study of Scripture, theology, and social sciences, students interested in the Christian Ethics develop mature moral imaginations, refine their skills of ethical discernment, and deepen their vocational and ministerial identity—so that they can faithfully and transformatively serve God and neighbor.
STUDENTS TAKE COURSES LIKE THESE
Discipleship in a Secular Society
Students gain tools for understanding the influences that shape their perceptions of social issues and how theology should guide their beliefs and practice
Biblical and Practical Peacemaking
Examining different ethical approaches, theological rationales, and strategies for nonviolence, students develop practical ways for following Jesus' call to peacemaking
Creation Care and Sabbath Economics
Acquiring the skills to assess different views and assumptions, students learn to draw on theological resources to promote good stewardship of God's creation
The Theology and Ethics of Martin Luther King Jr.
Students will deepen the theological grounding of their own ethics by learning to apply the insights of Dr. King's theology and ethics to their own ministries
The Ethics of Diversity in Unity
Considering various perspectives on the development and consequences of the social construction of race, students hone a more grounded witness and mission
I'm Interested in Studying Christian Ethics at Fuller
FLEXIBLE LOCATIONS AND STUDY OPTIONS
Students can pursue this area of interest at all Fuller campuses or online, enabling them to remain in their ministry and home contexts if they wish.
FROM OUR FACULTY AND STUDENTS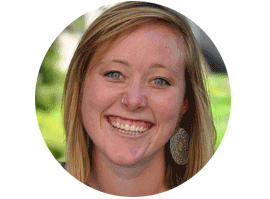 "These classes embody why I came to seminary. Thanks to my engagement with professors and peers who like me have been wrestling with how we develop our Christian witness in a pluralistic society, I have gained practical skills in dialoguing amidst diversity. I now have tools and a theologically grounded moral framework to use as I face challenging social issues."
BECCA OKIDA, MA IN THEOLOGY STUDENT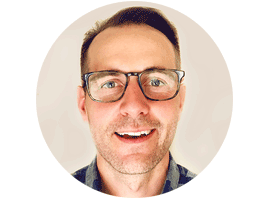 "Many times in my life I've been embarrassed by the response—or lack of response—by Christians to catastrophic events, racism, sexism, the environment. The classes I took taught how the gospel can and does respond to all ethical dilemmas in our world, and how good theology and social imagination can reach a world that is searching for answers in the midst of chaos."
BEN EWEN, MDIV STUDENT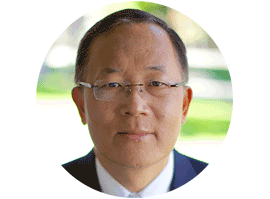 "Living in a radically pluralistic and secularizing society, many Christians perceive a widening gap between their personal faith and public engagements, and church and civic life. We need to bridge this gap for the integrity of the gospel and the authenticity of our witness. I see many students in my ethics courses develop prophetic moral imaginations and grow as 'organic intellectuals' of God's kingdom as they learn how to integrate theology and social practices in their ministry."
HAK JOON LEE, LEWIS B. SMEDES PROFESSOR OF CHRISTIAN ETHICS
Erin Dufault-Hunter, Assistant Professor of Christian Ethics
Tommy Givens, Assistant Professor of New Testament Studies
John Goldingay, David Allan Hubbard Professor of Old Testament
Hak Joon Lee, Lewis B. Smedes Professor of Christian Ethics
Bryant Myers, Professor of Transformational Development
Laura Rector, Affiliate Assistant Professor of Christian Ethics
Ronald Sanders, Affiliate Assistant Professor of Christian Ethics