Church planting is one of the most effective means of spreading the gospel of Jesus Christ.
Whether you are still exploring that call or actively pursuing it, Fuller's Church Planting area of interest will form you to be a spiritually vibrant and vocationally agile leader. Our courses will give you the theological foundations and missiological principles that will inform your plans and ground your work. You will gain practical instruction on planting a church in a diverse, post-Christendom world as you also benefit from opportunities for missional experimentation and church planting apprenticeships. With every course co-taught by one of our faculty scholars along with a church planting veteran, you'll learn from the experts.
I'd like to learn more about studying church planting at Fuller and receive the free article, "Four Ways to Discern Your Call to Church Planting."
STUDENTS TAKE COURSES LIKE THESE
MC525 Starting & Multiplying New Churches
MC538 Evangelism & Church Planting
MB533 Social Analysis and Contextualization for Church Planting
MT502 The Bible, Hermeneutics and Christian Mission
MT503 Theology of Mission
HT503 Church, Humanity, and the Christian Life
MN540 Urban Church Planting
PM514 Missional Churches & Leadership
EV525 Contemporary Culture and Evangelism
MM568 Self Care in Mission
IS500 Touchstone
IS503 Practices of Mission
FLEXIBLE LOCATIONS AND STUDY OPTIONS
Students can pursue this area of interest at all Fuller campuses or online, enabling them to remain in their ministry and home contexts if they wish. Courses can be taken in any order.
FROM OUR FACULTY AND STUDENTS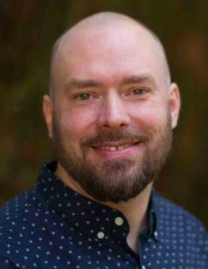 "When I graduate next year I'll be planting a new faith community with my denomination. I'm an out-of-the-box person. The church planting curriculum here at Fuller has helped me chew and reflect on how to take the ideas I have for doing church differently and allow them to wrestle with Scripture, with culture, and with the ideas of other students who have a similar calling. I feel so much more prepared now to ask better questions, and I'm more aware of the ways I need to focus my energy in order to be fruitful right out of the gate."

MARC KENNEDY, MDIV, 2017
Sam Theophylus, a Fuller graduate, planted "Beautiful Gate" Church in Los Feliz, near Hollywood. Listen his story of being called as a missionary, church planter, and entrepreneur to the entertainment community.
Kevin Haah teaches urban church planting in Fuller's Church Planting Program. He is the founding pastor of New City Church, a multiethnic and multi-socioeconomic church in downtown LA. Watch Kevin tell the story of his calling to church planting and the founding of New City Church.