Develop Hands-On Tools for Engaging Peoples of Differing Faiths Via the Arts
Today's pluralistic world is fraught with misunderstanding and conflict, sometimes violent. World religions are often perceived to lie at the root of these problems. How can we learn to understand people from differing faiths and interact sensitively with them on an everyday basis? How might the global arts help us do this? Many world religions engage art, symbol, and ritual—with multisensory constellations of practices that draw on music and dance, architecture, artifacts, color, and images. Such practices impact their adherents both consciously and unconsciously, profoundly shaping religious peoples' beliefs and lived realities.
The Global Arts and World Religions area of interest offers you opportunities to investigate world religions as they are practiced, reflect on perceptions toward one another, and develop hands-on tools for engagement with peoples of differing faiths via the arts. Cultural and religious studies challenge you to think missiologically and theologically and learn practical ways to minister within local, regional, and global contexts. Courses address such topics as interreligious relations, sustainable peacebuilding, interfaith dialogue, witness, and worship through cultural arts, symbols, and rituals—helping you learn to foster understanding and communication between religious peoples in a world crying out for peace and justice.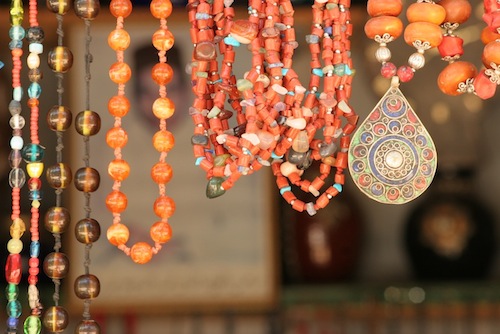 STUDENTS TAKE COURSES LIKE THESE
Practice of Worship and Prayer
Music, Peacebuilding, and Interfaith Dialogue
This course explores the contribution of music and the performing arts in fostering sustainable peacebuilding among Muslims and Christians.
Art, Symbol, and World Religions
Worship in World Religions
Communicating the Gospel Cross-Culturally
FLEXIBLE LOCATIONS AND STUDY OPTIONS
Students can pursue this area of interest at all Fuller campuses or online, enabling them to remain in their ministry and home contexts if they wish.
ASSOCIATE PROFESSOR OF COMMUNICATION AND ETHNOMUSICOLOGY
WILLIAM K. AND DELORES S. BREHM ASSOCIATE PROFESSOR OF WORSHIP, THEOLOGY, AND THE ARTS
ASSOCIATE PROFESSOR OF ISLAMIC STUDIES AND INTERCULTURAL RELATIONS
Sooi Ling Tan (adjunct)
Additional Program Offerings
Already have a master's degree? Check out Fuller's PhD in Theology or ThM in Theology with a focus in Global Arts and World Religions.