Deeply Examine the Convergence of Art, Culture, and Faith
Throughout history, the arts in all their forms have mirrored cultural change and even injected prophetic voices into our theological understanding. Taught by faculty who are themselves respected artists and theologians, courses in this area of interest—offered through Fuller's pioneering Brehm Center for Worship, Theology, and the Arts—guide students to critically integrate theology and the arts as they creatively explore and express their own callings.
I'm Interested in Studying Theology and the Arts at Fuller
STUDENTS TAKE COURSES LIKE THESE
Worship, Theology and the Arts Touchstone
Students learn to apply Augustine's theory of communication to worship and the arts, including an in-depth application of his model to one particular art form
Understanding Popular Music (South By Southwest)
In this immersion course at the Austin, Texas music festival, students look at popular music theologically and consider the ways it shapes and influences the church
Theology and Film
Viewing, discussing, and analyzing a selection of films, students learn to engage culture theologically through the use of film in witness and discipleship
Theology and the Arts Capstone Project
Each student engages in a thesis project that reflectively integrates coursework with their particular area of artistic, ministerial, or cultural interest
FLEXIBLE LOCATIONS AND STUDY OPTIONS
Students can pursue this area of interest at all Fuller campuses or online, enabling them to remain in their ministry and home contexts if they wish.
FROM OUR FACULTY AND STUDENTS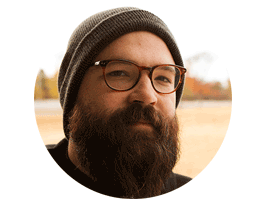 "This area of interest allowed me to explore my vocational identity as both artist and pastor in a way I'd never thought possible. To take classes I needed for growth in pastoral ministry right alongside classes fixed firmly at the intersection of theology and culture was invaluable for a person like me who, for most of my life, felt that my artistic gifts had little to do with my pastoral role. My experiences at Fuller will stay with me forever, largely because of this area of interest."
MATTHEW AUGHTRY, MDIV 2016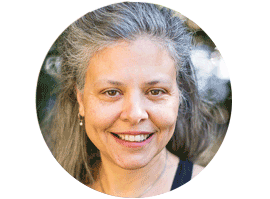 "The Theology and Arts Capstone creates a space for students to forge together their seminary training with an artistic practice. This amalgam is meant to probe at the felt inconsistencies of their world. Art is an abundant source from which Christians can expand their praise language in a world longing for beauty, mystery, and a sense of belonging. This is why the church needs theologically astute artists and theologians trained in the arts."
MARIA FEE, ADJUNCT PROFESSOR OF THEOLOGY AND CULTURE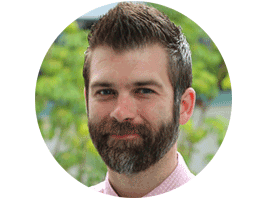 "This area of interest brings together students from many disciplines and walks of life—industry professionals, studio artists, pastors, theologians—who are all asking questions about the interlacing of the arts and Christian faith. As a theologian, musician, and former pastor, my goal is to come alongside students as they enter this diverse and dynamic space, prodding them to re-imagine the world and their ministry in it—to develop the eyes to see and the ears to hear the Spirit's call."
KUTTER CALLAWAY, ASSISTANT PROFESSOR OF THEOLOGY AND CULTURE
SEE MORE FROM DR. CALLAWAY ON FULLER STUDIO
Kutter Callaway, Assistant Professor of Theology and Culture
William Dyrness, Professor of Theology and Culture
Todd Johnson, William K. and Delores S. Brehm Associate Professor of Worship, Theology, and the Arts
Robert Johnston, Professor of Theology and Culture
David Taylor, Assistant Professor of Theology and Culture/Director of Brehm Texas
Ed Willmington, Director of the Fred Bock Institute of Music
Maria Fee, Adjunct Professor of Theology and Culture
Barry Taylor, Affiliate Professor of Theology and Culture