Learn to Effectively and Creatively Use the Arts in Ministry
What role do the arts play in theology and the church? How can music, art, and worship bring healing to cultural brokenness? Offered through Fuller's Brehm Center for Worship, Theology, and the Arts—a leading voice in responding to these kinds of questions—this area of interest helps students think biblically about incorporating the arts into their worship and ministry as they are guided by faculty who are artists, musicians, and pastors as well as scholars.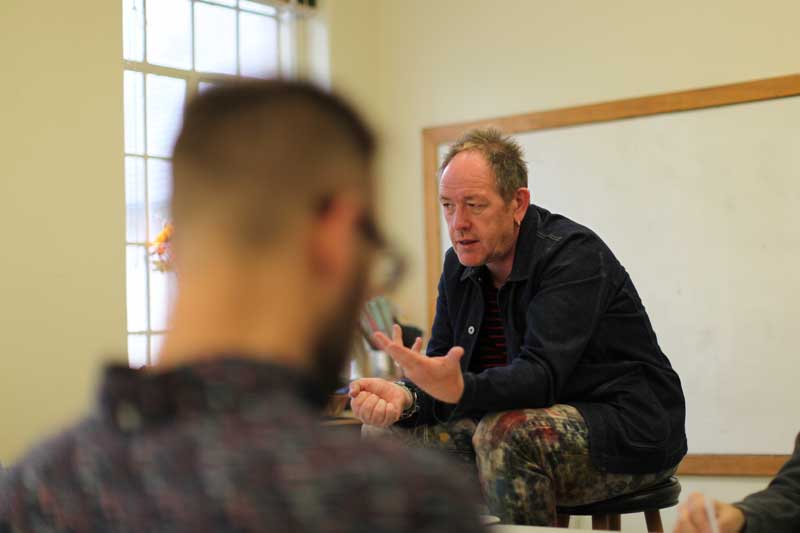 I'm Interested in Studying Worship, Theology, and the Arts at Fuller
STUDENTS TAKE COURSES LIKE THESE
Practices of Worship
Reflecting on historic practices as well as their own experiences, students identify exercises, habits, and disciplines to deepen their own vocational formation
Worship Leadership: Formation and Skill
Developing an understanding of and experience with a spectrum of worship styles and resources, students hone their musical leadership skills
Worship Ministry and the Seasons of Life
Students explore pastoral rites throughout the life cycle as well as the ways worship can be adapted to specific times in the life of a church and its people
Theology and Film
Viewing, discussing, and analyzing a selection of films, students learn to engage culture theologically through the use of film in witness and discipleship
Music, Peacebuilding, and Interfaith Dialogue
Students examine the transformative role of music and the arts in fostering sustainable peacebuilding in interreligious and cross-cultural contexts
FLEXIBLE LOCATIONS AND STUDY OPTIONS
Students can pursue this area of interest at all Fuller campuses or online, enabling them to remain in their ministry and home contexts if they wish.
FROM OUR FACULTY AND STUDENTS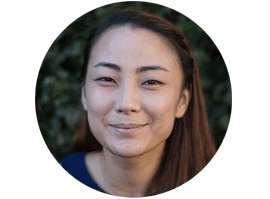 "My studies in Worship, Theology, and the Arts helped shape the way I write music for the church. Our Christian journey is messy, full of ups and downs, and the songs we sing in church should reflect the entirety of our lives with Christ. This path gave me the courage to write the songs that are missing in our churches, such as songs of lament, reverence and fear of God, and even doubt. This study continues to feed me as an artist and as worshipper in spirit and truth."
JULIE TAI, MAICS, 2013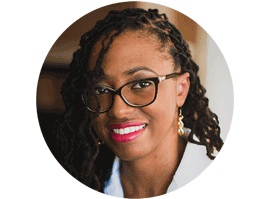 "Enrolling in the Worship, Theology and the Arts program at Fuller was one of the best decisions I have ever made concerning my writing. My work with Professor Maria Fee and classmates in the Capstone cohort was the highlight of my time at Fuller. It was among these artists that I began to view myself as an artist, as a writer who has a serious part to play in exploring and sharing how God is present in the beautiful and broken parts of life."
DANNIELLE CARR, MATM, 2016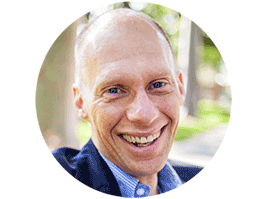 "Students in this area of interest take some of the most interesting, relevant, and creative courses taught in any seminary, in part because of our uniquely trained and gifted faculty. Yet what most sets these courses apart is the richness of experience and insight our students bring. Students who have already made significant contributions in worship and the arts learn alongside those who are poised to do the same. Quite frankly, we have conversations in and out of the classroom that simply do not happen elsewhere."
TODD JOHNSON
WILLIAM K. AND DELORES S. BREHM ASSOCIATE PROFESSOR OF WORSHIP, THEOLOGY, AND THE ARTS
Kutter Callaway, Assistant Professor of Theology and Culture
William Dyrness, Professor of Theology and Culture
Todd Johnson, William K. and Delores S. Brehm Associate Professor of Worship, Theology, and the Arts
Robert Johnston, Professor of Theology and Culture
Roberta King, Associate Professor of Communication and Ethnomusicology
David Taylor, Assistant Professor of Theology and Culture/Director of Brehm Texas
Maria Fee, Adjunct Professor of Theology and Culture
Barry Taylor, Affiliate Professor of Theology and Culture