Learn in Community with a Biblical Justice Cohort
Study with students who share your passion in a new Biblical Justice Cohort, beginning Fall 2019 on the Pasadena campus. Led by Tommy Givens, associate professor of New Testament, students will move together through a thoughtfully crafted sequence of courses focusing on biblical justice. Cohorts benefit from dedicated vocational resources, academic support, and opportunities for spiritual growth.
To be eligible for this cohort, you must apply to the Master of Divinity (MDiv), MA in Theology (MAT), MA in Theology and Ministry (MATM), or MA in Intercultural Studies (MAICS) program, and be accepted to begin your studies at the Pasadena campus in the Fall 2019 quarter.
Learn more about this cohort by watching a recording of the Cohort Webinar.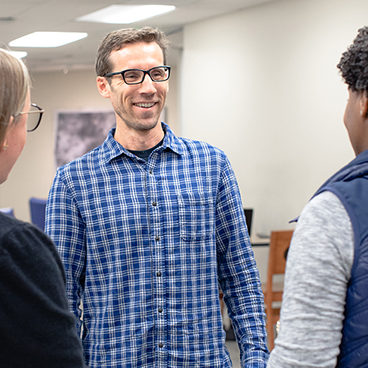 Immerse yourself in the study of justice through a deeply biblical lens with classes like Jesus, the Church, and Violence, The Theology and Ethics of Martin Luther King, Jr., and Organizing Urban Communities for Transformation. Study alongside students with a similar passion, delving into the real-world implications of loving one's neighbor while at the same time pursuing spiritual and personal formation.
View the current Biblical Justice course outline by clicking here.
Faculty Lead Tommy Givens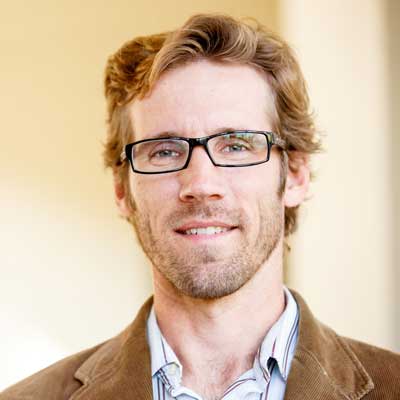 Tommy Givens is associate professor of New Testament studies and a leading voice on Christian nonviolence, political theory, ecology, and scriptural reasoning for Jewish-Christian-Muslim relations. His experience and research have contributed to an approach to teaching that is focused deeply on the importance of holistic student formation.
This cohort is available exclusively to students studying at Fuller's main campus in Pasadena, California.
The Biblical Justice Cohort requires enrollment in two courses per quarter (except Summer 2020). Students who choose to take additional courses will receive $200 off of any third and/or fourth course taken within their first 12 consecutive quarters of study. For all other financial aid information, please click here.
Participants in this cohort will be required to sign and abide by the policies and expectations set forth in the Biblical Justice Cohort Agreement, which you can access here.
Applications Due August 2
Apply by August 2, 2019 to be considered for admission into this selective cohort experience.
Continue the Conversation
Do you have questions or would you like more info about Fuller's academic programs?
Please contact us. We're here to help!
Monday–Thursday
8am– 5pm Pacific
Friday
10am–5pm Pacific