FROM THE DEAN: WHICH PROGRAM IS RIGHT FOR YOU?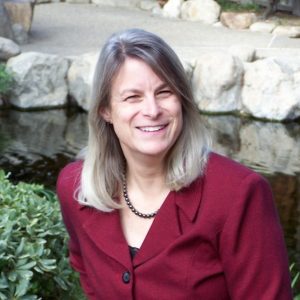 As I take on the role of dean for Fuller's School of Psychology, I am grateful for the wonderfully strong foundation laid by my predecessor, former dean Winston Gooden, and those before him. As you explore this website, you'll see what I mean! Clinical excellence, integration leadership, and research innovation—infused with an emphasis on cultural competence and academic distinction—are the pillars that undergird our three doctoral and two master's programs.
Students who join our School of Psychology community do research in areas ranging from brain functioning to family functioning, from intellectual humility to escaping prostitution—in locations from the United States to South America, from China to Africa. Others work with clients of all ages, family constellations, and backgrounds in service with our more than 80 clinical partners across the Los Angeles area. If you are deeply interested in questions of human functioning from a psychological and theological perspective, there is a place for you here.
Our Marriage and Family program, if that's your interest, will cultivate both clinical excellence and deep spiritual formation in you as a student. Everything we do—classes, small groups, retreats, clinical supervision—is built on these two objectives. You will leave us well prepared: a recent survey found that our MFT graduates have the highest pass rate in the State of California licensing exam. And if your goal is not licensure but instead to work with families in churches and other nonclinical settings, I invite you to explore our MA in Family Studies program.
At the doctoral level we offer three degrees, each with a different emphasis and career trajectory. Our PsyD program is designed for future psychologists who want to provide therapy to hurting people and administer mental health programs. If you are interested in applying the best knowledge the field of psychology has to offer one clinical case at a time, the PsyD is a great degree for you.
The PhD in clinical psychology is designed for future psychologists with a deep desire to contribute to the research literature. If delving into human functioning is attractive to you—not only through therapeutic work with clients but also in theoretical and statistical modeling—the PhD in clinical psychology is an excellent choice.
Our newest doctoral program, the PhD in psychology (nonclinical), is designed for future psychologists who are interested exclusively in research and teaching, without engaging in the provision of direct clinical services. If you want to work in academia and leave the direct client contact to others, this is the right degree for you. 
I think you'll find that every one of our degrees combines the best in psychological science and professionalism with a solid foundation in theology. We have been committed to excellence in the integration of psychology and theology for 50 years, and hope you'll consider joining us as we enter our next 50!
Mari Clements
Dean of the School of Psychology