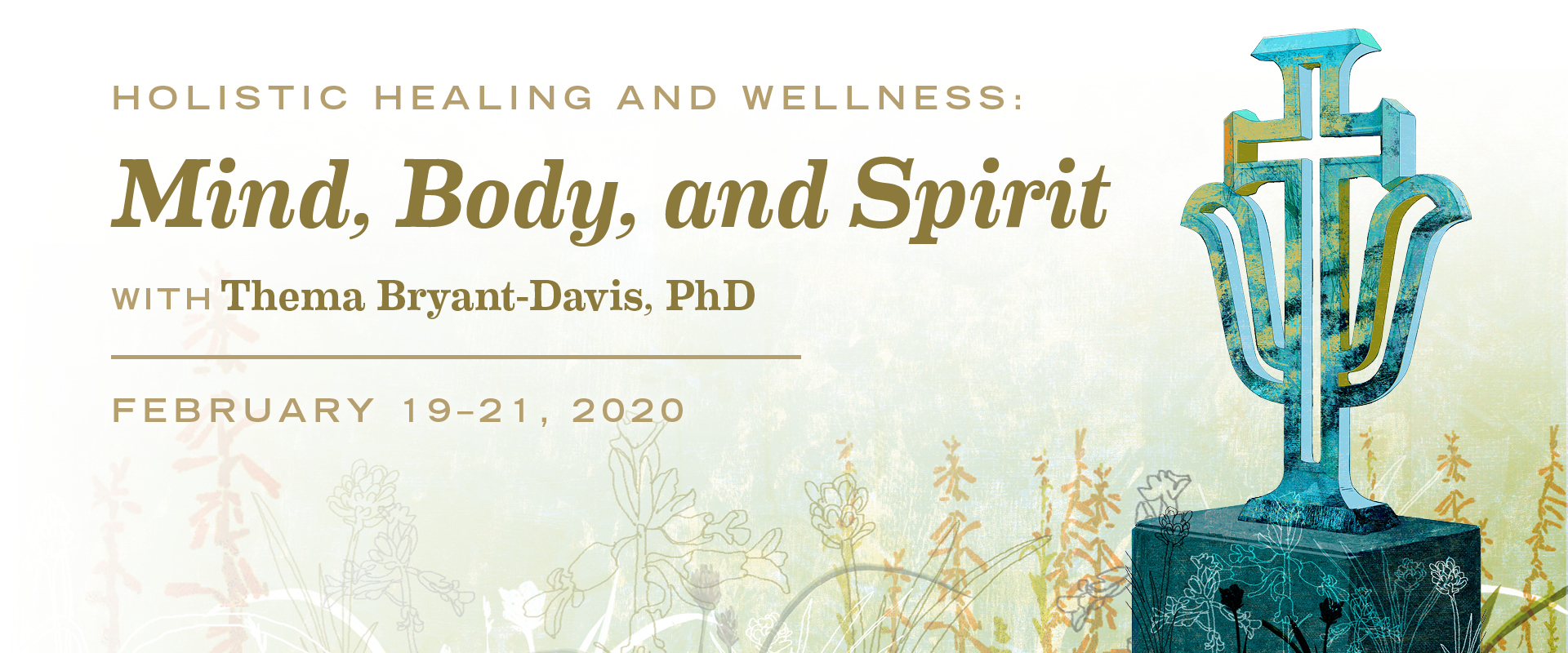 Holistic Healing and Wellness: Mind, Body, and Spirit
February 19–21, 2020 | Pasadena, California
Registration
The symposium is free and open to the public; registration is required.
A total of 6 units of continuing education (CE) credit will be available (each two-hour session is worth two units). CE credits are offered at $10 per unit for Fuller alumni and $15 per unit for the general public. Questions regarding continuing education credits can be sent to psychce@fuller.edu.
Fuller Theological Seminary / Graduate School of Psychology is approved by the American Psychological Association to sponsor continuing education for psychologists. Fuller Theological Seminary School of Psychology maintains responsibility for this program and its content.
Online registration is now closed. Limited walk-up registration may be available at the event.
Integration Symposium 2020
Join us for the Fuller Graduate School of Psychology 2020 Integration Symposium featuring Dr. Thema Bryant-Davis, Associate Professor of Psychology at the Graduate School of Education and Psychology at Pepperdine University.
This year's theme, "Holistic Healing and Wellness: Mind, Body and Spirit," will allow Bryant-Davis to share her expertise in trauma, diversity, and womanist psychology as well as her commitment to issues of religious faith.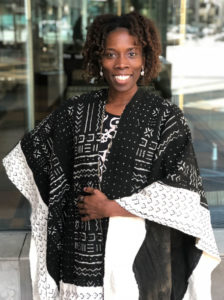 Dr. Thema Bryant-Davis is a professor of psychology at Pepperdine University and an ordained elder in the African Methodist Episcopal Church. She earned her doctorate in clinical psychology from Duke University and her MDiv from Pepperdine University. Dr. Bryant-Davis is a past president of the Society for the Psychology of Women and a past American Psychological Association representative to the United Nations. She directs Pepperdine's Culture and Trauma Research Lab and has published in the areas of human trafficking, sexual assault, child abuse, intimate partner abuse, racism, and the medical trauma of HIV. She is on the ministerial staff at First AME Church in Los Angeles, has served as a mental health media consultant on CNN and the OWN network, and has a private clinical practice.
RESPONDENTS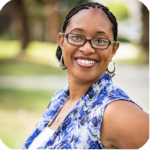 Tina Armstrong
DIRECTOR OF CLINICAL TRAINING, ASSISTANT PROFESSOR OF CLINICAL PSYCHOLOGY AND PHD IN CLINICAL PSYCHOLOGY PROGRAM CHAIR, DEPARTMENT OF DOCTORAL PSYCHOLOGY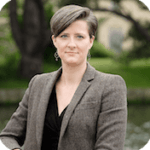 Carly L. Crouch
DAVID ALLAN HUBBARD PROFESSOR OF OLD TESTAMENT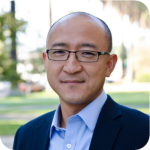 Daniel D. Lee
ASSISTANT PROVOST FOR THE CENTER FOR ASIAN AMERICAN THEOLOGY AND MINISTRY AND ASSISTANT PROFESSOR OF THEOLOGY AND ASIAN AMERICAN MINISTRY
Schedule
WEDNESDAY, FEBRUARY 19
9:15 am: Event registration opens
10:00 am–12:00 pm: The Therapeutic Role of Contemplative Practice: Christian Mindfulness and Embodied Healing
The early church valued contemplative practice, and the sacred art of silence, stillness, and intentional
awareness has a long history in Christian and other faith traditions. Mindfulness is a contemporary
approach to contemplative practice and has documented mental and physical health benefits. While
there is Buddhist mindfulness and secular mindfulness, Christian mindfulness has also made important
contributions. This presentation will explore the principles of mindfulness from a Christian perspective, as
well as its challenges and potential benefits.
Learning Objectives:
Attendees will be able to define contemplative practice.
Attendees will be able to describe the primary principles of mindfulness.
Attendees will be able to discuss the ways Christian faith informs mindfulness.
RESPONSE: Tina Armstrong
THURSDAY, FEBRUARY 20
9:15 am: Event registration opens
10:00 am–12:00 pm: Biblical Narratives of Trauma: Paths to Spiritual and Psychological Restoration
Interpersonal traumas are pervasive and can have long lasting mental health consequences. Numerous
trauma recovery models have emerged in the literature but most do not attend to spirituality, religion, and
faith. Christians are not immune to trauma exposure, and while most feel comfortable seeking support
from ministers, most ministers have not received trauma informed pastoral care training. Mental health
professionals can serve as a bridge for Christian trauma survivors by applying themes from trauma
recovery models to the many narratives of trauma in the Old and New Testaments. This presentation will
utilize some biblical narratives to demonstrate the application of trauma recovery within a Christian
context.
Learning Objectives:
Attendees will be able to list potential effects on interpersonal trauma.
Attendees will be able to describe some major themes in trauma recovery.
Attendees will be able to discuss those themes as illuminated by a biblical trauma narrative.
RESPONSE: Carly L. Crouch
FRIDAY, FEBRUARY 21
9:15 am: Event registration opens
10:00 am–12:00 pm: Wisdom from Womanist Psychology: Integrating Art, Spirit, Activism, and Community
While a growing number of clinicians are familiar with the concept of culturally modified evidence-based
treatments, fewer mental health professionals and students have been exposed to culturally emergent
mental health frameworks of healing. This presentation will discuss the definition of decolonizing
psychology as well as the need for it. The focus of the lecture will be on womanist psychology, including its
framework, theory, and application. While womanist psychology emerges from Black women, the primary
themes can be applied to other populations. Namely, the presentation will highlight the use of the
expressive arts, spirituality, activism, and community support as we attend to and center the
intersectional identities of the marginalized.
Learning objectives:
Attendees will be able to define decolonize psychology
Attendees will be able to define womanist psychology
Attendees will be able to describe 2 practical application of womanist therapy.
RESPONSE: Daniel D. Lee
12:15 pm–2:00 pm: Alumni Luncheon with Thema Bryant-Davis - Register here
FULLER THEOLOGICAL SEMINARY ADDRESS AND CAMPUS MAP
Travis Auditorium
Fuller Theological Seminary
180 N. Oakland Avenue
Pasadena, CA 91101
Directions and Parking
Click "Directions" on the map to get driving and public transportation directions from your location.
Parking
Limited complimentary parking is available in the following locations:
185 N. Madison Ave. - Exterior lot: Please do not park in red/green (Faculty and Staff) or visitor spaces.
235 N. El Molino Ave. - Student Services Center parking lot: Please do not park in LADWP parking.
Limited street parking is also available at no cost, please be sure to read all posted signs. Additional paid parking is available at 473 E. Union St., Pasadena.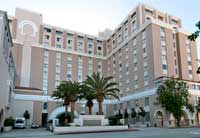 The Westin Pasadena 
191 North Los Robles
Pasadena, California 91101
Phone: (626) 792-2727
The Westin Pasadena corporate rate: $197/night in a Traditional Room
Reservations: made directly through Eric Salazar.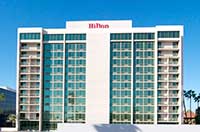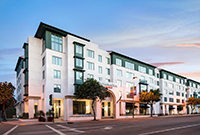 Residence Inn by Marriott
Los Angeles Pasadena/Old Town
21 West Walnut St.
Pasadena, CA 91103
Use online reservation code E3B to access corporate rate.
Join us for next year's Integration Symposium February 17-19, 2021, featuring Siang-Yang Tan, Professor of Psychology at Fuller Theological Seminary