Welcome to the Department of Marriage and Family, School of Psychology and Marriage and Family Therapy at Fuller Seminary. Thank you for your interest in our program. Each year we welcome women and men into our program who share a passion and hope to serve a transforming role in the lives of individuals, couples, and families through education and clinical practice. Along with faculty and staff, our students form a community of learning committed to promoting a Christian vision of healing and wholeness through the development of vital relationships. Our hope is that students in our program find both resource and challenge to grow professionally and personally in their development of a commitment to professional service as an expression of their Christian vocation.
On the pages that follow, you will find that our department hosts a number of academic programs. Our coursework in family studies, family life education, and marraige and family therapy provides students with an extensive knowledge and relevant skills to promote their success in their service to families. These programs guide students through the primary theories of human and family development, including an ecological orientation to understanding family interactions and human behavior. Our courses emphasize the development of practical strategies in family life education and a variety of clinical interventions in marriage and family therapy. Students gain practical experience in a variety of clinical settings, emphasizing both the breadth and relevance of our training to many areas of community service. Through coursework in theology and integration, our programs provide students with opportunities to inform the challenges and opportunities facing families from a perspective grounded in the Christian faith.
Thank you for your interest in the Department of Marriage and Family at Fuller Seminary.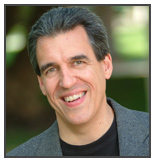 James Furrow, PhD
Department Chair
Evelyn and Frank Freed Professor of Marital and Family Therapy