Travis Research Institute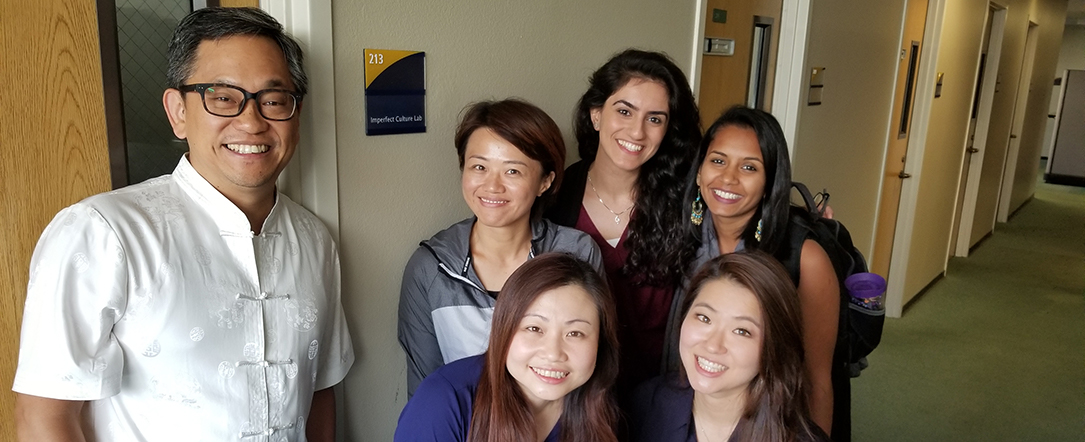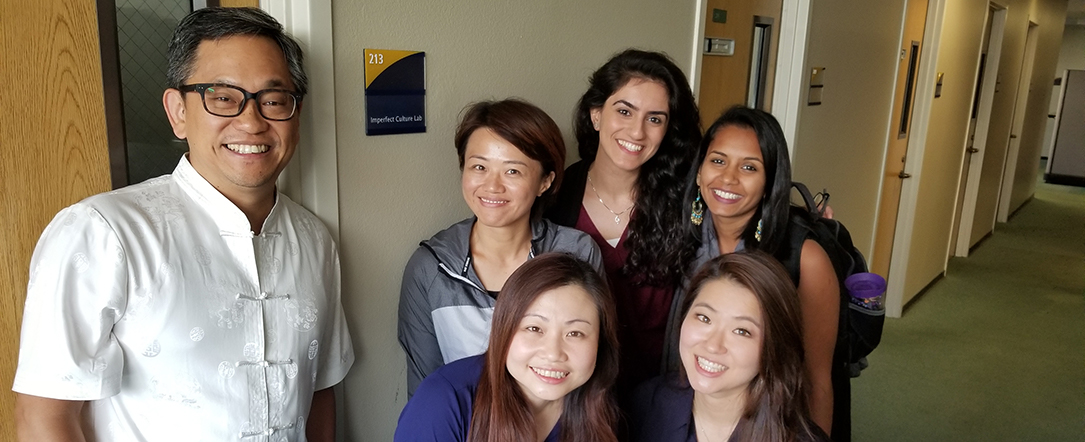 Office
Psychology Building 327
Fuller Theological Seminary
180 N. Oakland Ave.
Pasadena, CA 91101-1714
The Imperfect Culture (TIC) Lab focuses on three main areas of research – perfectionism, cross-cultural adjustment, and scale development. Culture intersects across these three topic areas. And our lab embraces the compassion to accept and celebrate imperfection.
The Imperfect Culture lab's research team and collaborators have worked on several studies on perfectionism. Projects include examining perfectionism across cultures (e.g., China, Taiwan, Hong Kong, the United States, Russia, India, African American, and Latinx) and expanding the construct to family perfectionism, religious perfectionism, and perceived perfectionism from God. For more information on perfectionism measures, please visit Almost Perfect Scales.
Cross Cultural Adjustment
The lab has completed several longitudinal studies on the adjustment of Chinese international students. Dr. Wang's team has also created measures to examine cross-cultural loss and international friendliness of college campuses. Currently, the team is studying third-culture kids (TCKs) and hopes to examine missionaries in the near future. For more information on international student research and resources, please visit ISPlaza.org.
Scale Development & Psychometrics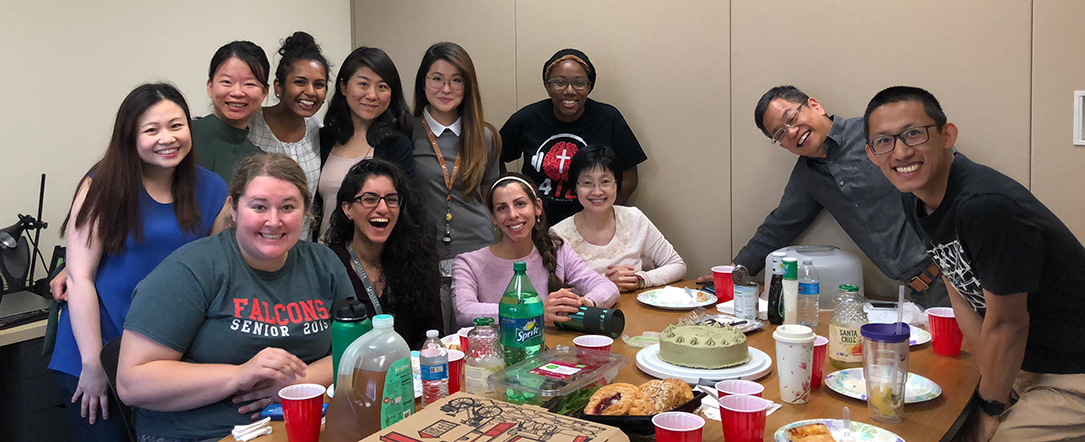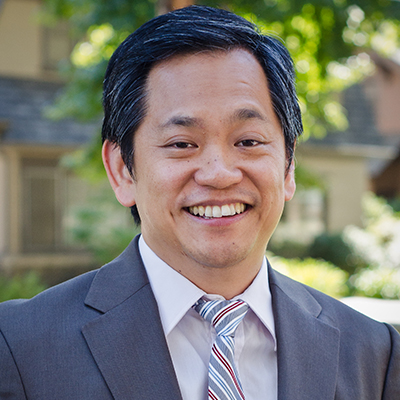 Associate Professor of Psychology
BA, NATIONAL CHIAO-TUNG UNIVERSITY, TAIWAN
MA, WHEATON COLLEGE
PHD, PENNSYLVANIA STATE UNIVERSITY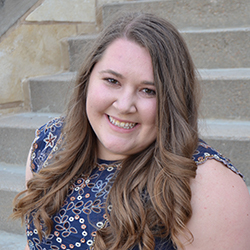 Allison Adams
Allison is a fourth-year PsyD student. Her research and clinical interests include working with college students, specifically college-athletes, in a University Counseling Center and utilizing art therapy in order to promote identity formation. Allison is currently working on her dissertation, which creates a group therapy manual focusing on college-athletes and their identity formation.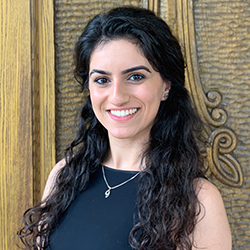 Anna Shanazari
Anna is a fourth-year PhD student. For her master's thesis, she conducted research on experiences of pastors' kids and is looking forward to continuing her research and studies over the coming years. Her additional interests in clinical work, research, and teaching involve the integration of faith and psychology and cultural diversity.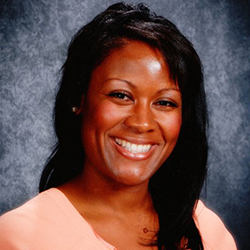 Denette Boyd-King
Denette is a sixth-year PhD student. Denette's past research has focused on the intersectionality of spirituality, virtue development, and psychological well-being within charitable athletic contexts. She is currently expanding her research to include the effects of adaptive and maladaptive perfectionism within elite athletic contexts.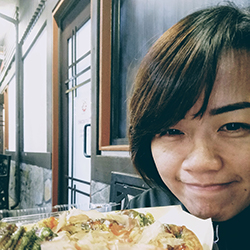 Eltice (Ching Ying) Lin
Eltice is in her second year of the PhD program. She received her master's degree in counseling ministries from Trinity International University in Chicago and worked as a counselor in faith-based settings in Taiwan for many years. Eltice is interested in learning more about perfectionism and culturally appropriate approaches to psychotherapy.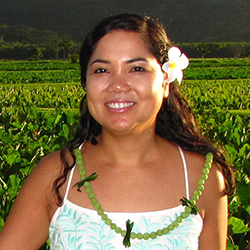 Erika Sy Steinwand
Erika graduated with a PhD in Clinical Psychology in 2019. She was born in Manila, Philippines, and immigrated with her family to San Jose, California when she was seven years old. Her research interests include program and outcomes evaluation, managing traumatic stress, and the intersection of religiousness/spirituality and culture, particularly with Native Hawaiians and the multiethnic population of Hawaii. View her master's project.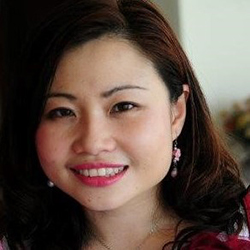 Esther Tan
Esther is in her third year of the Psychological Science PhD program. Her research experience involves projects relating to third-culture/cross-culture kids and adults; vocational and career development; international students; perfectionism ideas from the perspectives of believers of Buddhists, Muslims, and Christians; and qualitative analysis about thriving and spirituality.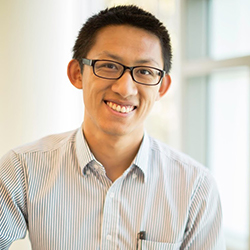 Wei (Gabriel) Qi
Wei (Gabriel) is a sixth-year Chinese international student in the PhD program. He has conducted research on Chinese international students and scale development. His major area of study is in clinical neuropsychology, and his current research involves neuropsychological tool development (especially in Chinese languages and in indigenous perspectives), dementia, and rehabilitation psychology. View Gabriel's master's project.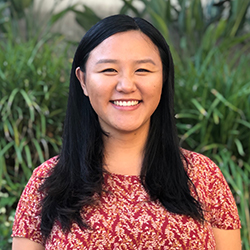 Helen Jun
Helen is a second-year PhD student. Born in Seoul, South Korea, she immigrated with her family to Silicon Valley at the age of six. Due to her bicultural experiences, her research interests include immigrant families, psychopathology, and cultural adjustment.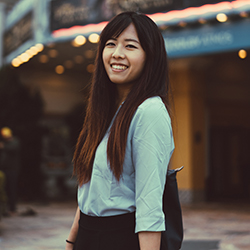 Joanna Huang
Joanna is a second-year student in the PsyD program. Because of her experiences working with Chinese patients and as a Taiwanese immigrant herself, she is interested in learning more about Asian American mental health, identity development, and perfectionism.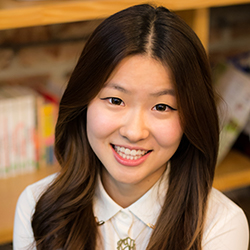 Katherine Jo
Katherine is a third-year student in the PsyD program. Her passion for culture, diversity, and equity greatly informs her desire to bring mental health awareness and suicide prevention to the underserved populations (children and the elderly) in Japan and South Korea.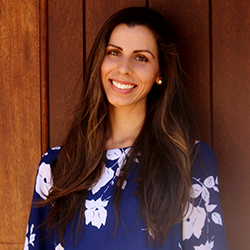 Kimberly (Griswold) Tejada
Kimberly is a fifth-year PhD student. Her research interests include character development, virtue strengths (e.g., gratitude), emotion regulation, conflict navigation, and affective perspective-taking. Both her master's and dissertation projects focus on the emotion regulation skill of post-conflict affective perspective-taking. View Kimberly's master's project.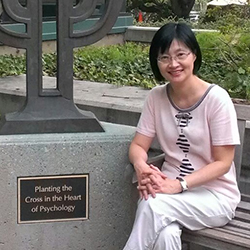 Mabel Lo
Mabel is a fifth-year student in the PsyD program. Her passion is in helping people to live fruitful and meaningful lives, and restore broken relationships with oneself, with other people, and with God (for people with faith traditions). Her dissertation topic is a quantitative study on perfectionism and religious orientation of Christians in Mainland China.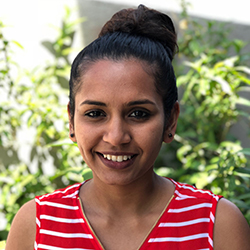 Yasha Shine
Yasha is a sixth-year Indian student in the PsyD program. Her research and clinical interests include severe mental illness and crisis intervention from a relational cognitive-behavioral perspective and utilizing indigenous forms of therapy for particular cultures. Her dissertation is titled Accessing internal motivation: A group therapy intervention manual for first-time adult offenders.

Monday–Friday
8 am–5 pm
Address
Room 326
180 N. Oakland Ave
Pasadena, CA 91182