Doctor of Ministry
DMIN: YOUTH, FAMILY, AND CULTURE
Overview
The Doctor of Ministry degree in Youth, Family, and Culture offers doctoral-level training and exposure with an emphasis on theological discovery, social science competency, and missional imagination. With this cohort, you will be led into the most current and crucial topics surrounding youth, their communities, and their contexts.
If you desire to advocate for adolescents and emerging adults through your role in youth ministry, pastoral ministry, family ministry, parachurch ministry, camping ministry, educational contexts, or campus ministry, this cohort is designed with you in mind. Together, let's reimagine how we serve the next generation.
– Steve Argue, PhD
DMin Outcomes
Fuller's Youth, Family, and Culture DMin Cohort is a learning community of ministry leaders who desire to integrate their ministry experiences with the most current research about the most pressing topics surrounding young people.
By the end of the DMin program, every student will accomplish the following outcomes:
Write three publishable articles [1 per year].
Teach/train on the most current topics surrounding youth, family, and culture.
Research and assess ministry topics most relevant to their interests and contexts.
Complete a major research project that contributes to the youth, family, and culture conversation.
Join a supportive cohort of practitioners-scholars and, upon graduation, will be welcomed into the larger Fuller alumni community for support, career advancement, and lifelong learning.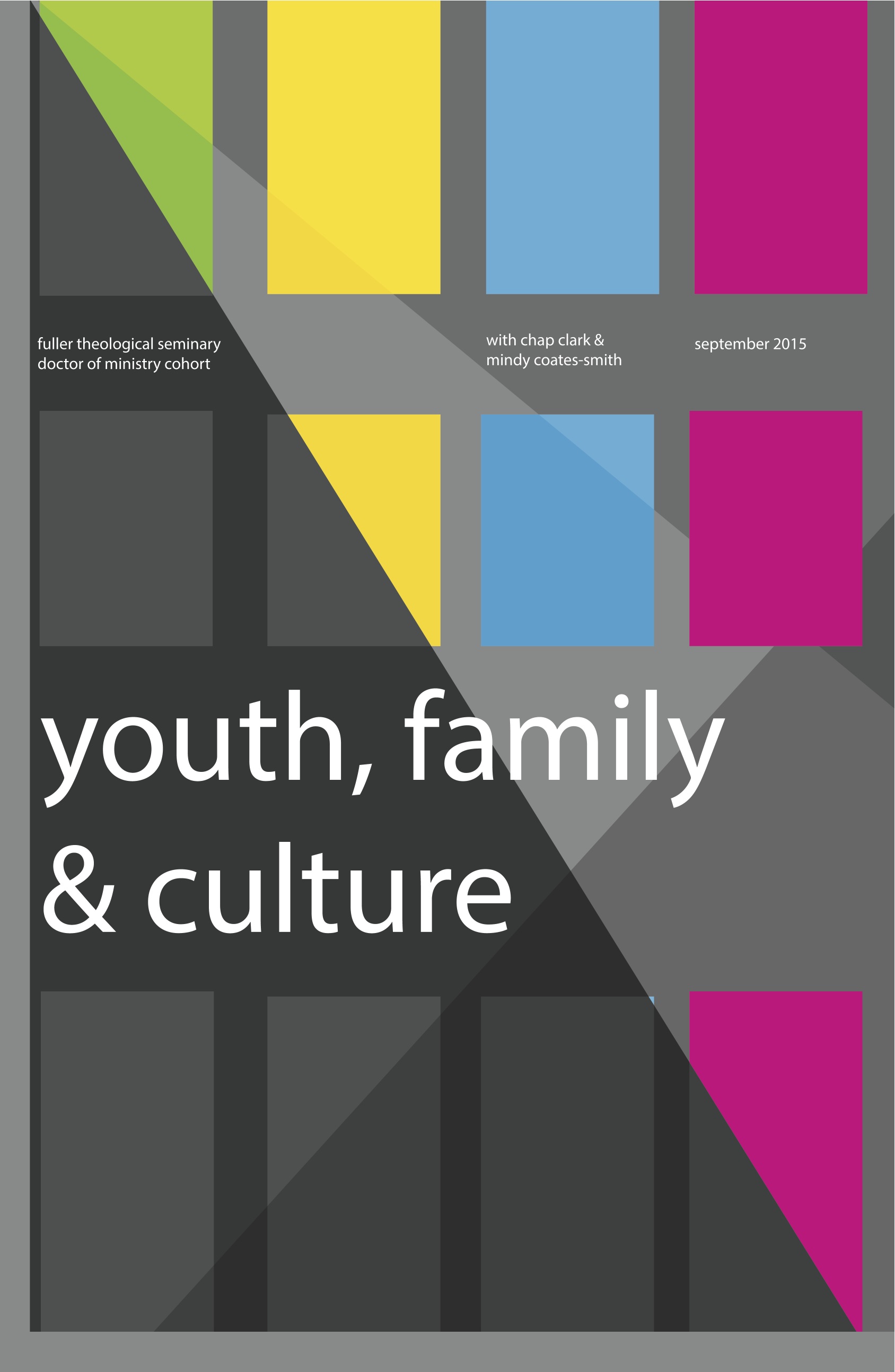 "I feel a deep commitment to giving voice to and hearing the stories of adolescents and emerging adults. I want their stories to be heard and told to promote understanding across relational and generational lines. If their voices are heard, they can be prophetic voices to the church."
Steven Argue joined the Fuller Theological Seminary faculty in June 2015 in a hybrid role as an assistant professor of youth, family, and culture and as applied research strategist with the Fuller Youth Institute (FYI). A thought leader and researcher with decades of on-the-ground ministry experience, he came from Mars Hill Bible Church in Grand Rapids, Michigan, where he served since 2009 as pastor and theologian-in-residence. Prior to that he was executive director of the Contextual Learning Center (CLC) at Grand Rapids Theological Seminary, where he designed the seminary's residency program that provided experience and assessment for seminary students. He has worked and led parachurch organizations that focused on youth ministry strategies and leadership development. Also, he was associate pastor of high school ministries at Elmbrook Church. Prior to his ministry experience, he worked for Hewitt Associates, a firm that provides human capital and management consulting services.
Argue's doctoral research focused on how undergraduate students who attend public universities perceive and work through spiritual struggle. He hopes this work can contribute to better understanding emerging adults—one of the most misunderstood groups of people in our churches today—and provide more meaningful ways for faith communities to support emerging adults in one of the most important periods in their lives.
Steven ran in the 2017 LA Marathon and also finished the Boston Marathon in 2019, making that his 14th marathon. Steven played a key role in organizing and hosting the 2017 Payton Lectures: Young People and the Church.