Doctor of Ministry
DMIN: SPIRITUAL DIRECTION
The Doctor of Ministry cohort in Spiritual Direction will offer a variety of different learning environments and structures that will allow the students to engage spiritual direction conceptually and practically. Each year will feature different co-teachers and will meet for an 11-day period at a retreat center outside Pasadena. The curriculum will focus on blending advanced helping skills with classical and evangelical approaches to spiritual direction.
Apply to join this cohort by January 10, 2019!

*A limited number of competitive spaces will be reserved for students pursuing a non-degree Advanced Diploma of Ministry Leadership (ADML). For more information on the ADML experience for this cohort, visit the ADML webpage or contact our office.
OVERVIEW
Spiritual direction training that blends theory and praxis.
Incorporating spiritual direction clinical skills (applied counseling and people helping)
Concentrating on classical models of spiritual direction with particular emphasis on Ignatian theory and practice, and on evangelical contributions to Christian spiritual formation with particular emphasis on the thought of Dallas Willard.
Providing the highest possible Christology while valuing ecumenical dialogue
Developing a substantial Christian Theology of spirituality and spiritual formation.
Year One (September 23 - October 3, 2019)
Gary Moon with Christopher Hall, Trevor Hudson, and Lacy Borgo

This course explores the theory, strategy, and methodology of spiritual direction. It argues that doing effective, holistic, spiritual direction is greatly enhanced by blending growing competencies in three primary areas: 1) Counseling/people helping skills, 2) Classic historical models of spiritual direction from the days of the early church to the 21st century, and 3) Modern evangelical understanding of Christian spiritual formation that maintains a high Christology. This first course in a 3-course series will also include the component of students receiving spiritual direction and interacting with a spiritual director. It will be argued in the course that it is possible to do spiritual direction in a way that is informed by modern psychological understanding of the person while drawing from both classical spiritual direction practices and in a way that has a high Christology and is unapologetic about the goal of helping others take on more of the character of Christ.
Year Two (September 21 - October 1, 2020)
Year Two Faculty: Trevor Hudson, Christopher Hall, Lacy Borgo, and Gary Moon

A heavy emphasis of year two will be classical models of spiritual direction, with a particular focus on Ignatian spirituality. However, the four course themes will continue to be developed: 1) Christian spiritual formation and the early church; 2) Ignatian spirituality; 3) Evangelical understanding of Christian spiritual formation; and 4) the "clinical skills" aspect of spiritual direction.
Year Three (September 20-30, 2021)
Year Three Faculty: Trevor Hudson, Christopher Hall, Lacy Borgo, and Gary Moon
An additional faculty member will be brought in to focus on aspects of spiritual direction in the context of the local church. The four course themes will continue to be developed: 1) Christian spiritual formation and the early church; 2) Ignatian spirituality; 3) Evangelical understanding of Christian spiritual formation; and 4) the "clinical skills" aspect of spiritual direction.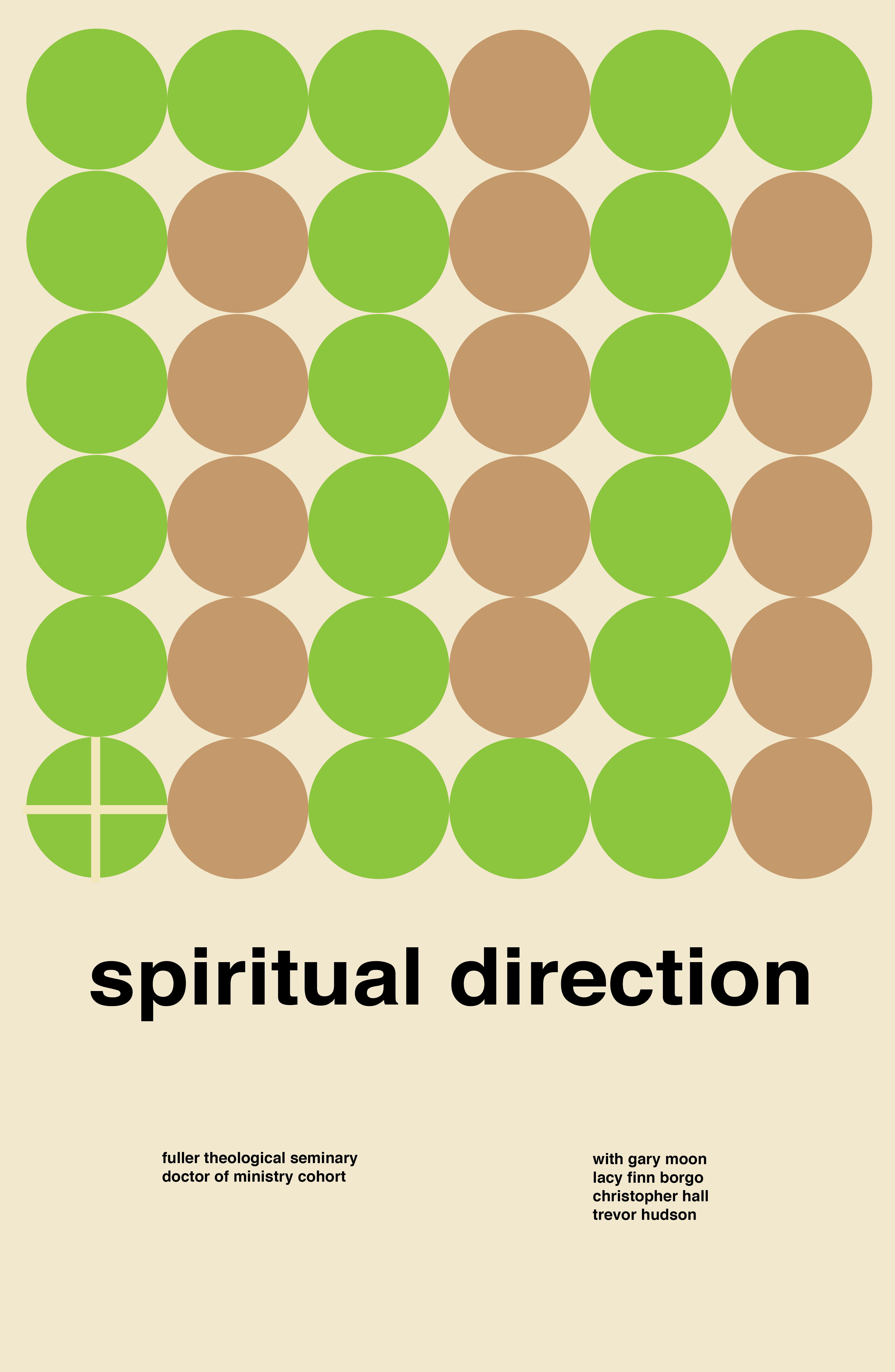 Gary W. Moon is the Executive Director of the Martin Institute for Christianity and Culture and the Dallas Willard Center for Christian Spiritual Formation, at Westmont College. He is one of the founding editors of the Conversations Journal and has directed the Renovaré Institute since 2007.
He is the author of numerous books including Spiritual Direction and the Care of Souls (Edited with David G. Benner), Falling for God, and Apprenticeship with Jesus. He lives in Santa Barbara, with his wife, Regina and has two grown daughters and one son-in-law.

Trevor Hudson has been part of the Methodist movement for over 30 years serving primarily around Johannesburg, South Africa. He is deeply committed to the work and ministry of the local congregation. His leadership has been shaped in the crucible of the South African experience.
In the post-apartheid era, he has been one of the leading voices in reconciliation and restoration in the Christian community. He is also the author of numerous books on spiritual formation including The Cycle of Grace, Hope Beyond Your Tears, The Serenity Prayer, The Way of Transforming Discipleship Participant's Book, A Mile in My Shoes, and Discovering Our Spiritual Identity: Practices for God's Beloved. Trevor's two children, Joni and Mark, each were married this year!

Christopher Hall has served over the past nine years in a number of administrative roles at Eastern: Dean of the Templeton Honors College, Dean of Palmer Theological Seminary, Provost, and Chancellor of Eastern University. He recently moved back into full-time teaching and is happy to be back in the classroom. Dr. Hall possesses a B.A. from UCLA in history, an M.A. in biblical studies from Fuller Theological Seminary, a Th.M. from Regent College, and a Ph.D. from Drew University.
He serves on the editorial board of Christianity Today and was the associate editor of the Ancient Christian Commentary on Scripture. He has published articles and book reviews in Christianity Today, Catalyst, Christian History, in Ministry, Books and Culture, Christian Scholars Review, Modern Theology, and Crux. He and his wife Debbie have three children, Nathan, Nathalie, and Joshua and are members of the Episcopal Church.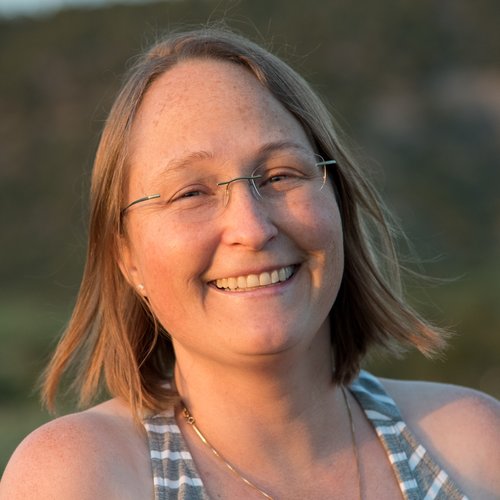 Lacy Finn Borgo is a teacher and spiritual director with adults and children. Lacy has authored Renovaré' spiritual formation curriculum for children Life with God for Children: Engaging Biblical Stories and Practices for Spiritual Formation. She has coauthored a family devotional series titled Good Dirt: A Devotional for the Spiritual Formation of Families.
She holds a M.S. from SUNY, Geneseo and a DMIN in Leadership and Spiritual Formation from George Fox Evangelical Seminary. She is also a graduate of the Renovaré Institute for Spiritual Formation. Lacy is part of a family that includes two nearly teenaged daughters, one husband, two parents, four dogs, six cats, seven goats, two horses, and numerous chickens all within a quarter mile radius. The rhythms of life and death, place and community have formed her—for these she gives thanks.