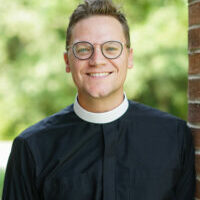 BA, University of Central Florida
MA, Reformed Theological Seminary
ThM, Columbia Theological Seminary
DMin, Fuller Theological Seminary
Having served as Lead Pastor for two decades in churches across the country from Southern California to New York City, I now call Charleston, South Carolina my home. Having earned 2 Masters in theology and a Doctorate in the area of spiritual formation, I teach courses on preaching and also the Enneagram at Fuller Theological Seminary, as well as workshops on spiritual formation around the world. Most importantly, I am a husband to Elaina and father to Eloise. Least importantly, I am an unfortunate Michigan fan, thus winning seldom, but often gaining humility.
You may find the following books wherever books are sold on themes such as the Enneagram, Prayer and Spiritual Formation —  Being With God: The Absurdity, Necessity, and Neurology of Contemplative Prayer (2021), The Enneagram and Spiritual Formation: How Knowing Ourselves Can Help Us Become Like Jesus (2020), Expansive: Stretching Beyond Superficial Christianity (2017).
Additional Publications:
Enneagram and the Way of Jesus (Dissertation at Fuller Seminary), 2016.
Urban Disciple: Following Jesus through the Gospel of Matthew, 2012