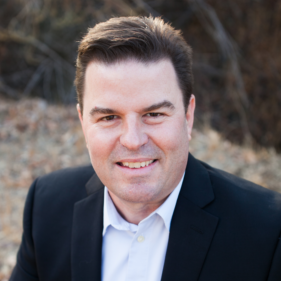 BA in Religious Studies, Trevecca Nazarene University
MSMFT, Fuller Theological Seminary
MAT, Fuller Theological Seminary
PhD in Clinical Psychology, Fuller Theological Seminary
Chris Adams is a third-generation pastor's kid, ordained minister, clinical psychologist, and certified well-being and leadership coach. A proud Fuller alum, he has served in pastoral care and counseling roles in a large congregation and a large Christian university. He specializes in the well-being of ministerial students, clergy, and their families. Dr. Adams currently serves as professor, chaplain, and executive director of the Mental Health and the Church initiative at Rosemead Graduate School of Psychology at Biola University. Adams teaches pastoral care and counseling, Christian leadership formation, and psychology and Christianity integration courses for Rosemead and several seminaries. He is a consultant to numerous denominations and seminaries in the areas of clergy candidate formative evaluation, clergy health and flourishing, and pastoral leadership formation. Adams is the lead researcher for the Flourishing in Ministry project, and is currently participating as a consultant and researcher with the Duke Clergy Health Initiative. Adams is a frequent lecturer at seminaries, retreats, and conferences. He is married to Lori, a cardiac nurse, and they have two children—Lexi and Cole. Adams enjoys spending time with his family, tennis, soccer, scuba diving, and music (especially jazz).
Adams, C., M. Bloom, S. Rhodes, and R. Houseal. Flourishing in Ministry: A Nazarene Guidebook. Kansas City: Nazarene Clergy Development, 2021.
Higle, D., M. Bloom, and C. Adams. "2020 Well-Being Report on Wesleyan Clergy." In Wesleyan Clergy Development and Education. Marion, IN: 2020.
Adams, C. "How to Truly Appreciate Your Pastor." The Christian Post, October 27, 2019. https://www.christianpost.com/voices/how-to-truly-appreciate-your-pastor.html.
Adams, C. J. and Stan Rodes. "The Restoration of Clergy in the Church of the Nazarene: An Implementation Guide for District Leaders." Church of the Nazarene Clergy Development, 2018.
Janowski, P. J., S. J. Sandage, C. A. Bell, E. G. Ruffin, C. J. Adams. "Humility, Relational Spirituality, and Wellbeing among Religious Leaders: A Moderated mediation model." Journal of Religion and Health 58, no. 1 (February 2019): 132–152. https://doi.org/10.1007/s10943-018-0580-8.
Adams, C. J. and M. Bloom. "Flourishing in Ministry: Wellbeing at Work in Helping Professions." Journal of Psychology and Christianity 36, no. 3 (2017): 254–259.
Adams, C. J. "Tending the Shepherds: Helping Ministers Thrive" APU Life 29 (2017). https://www.apu.edu/articles/tending-the-shepherds-helping-ministers-to-thrive/.
Adams, C. J. and Kara Miller. "Keeping the Faith in Seminary." Christianity Today (2016). http://www.seminarygradschool.com/article/Keeping-Faith-in-Seminary?page=3.