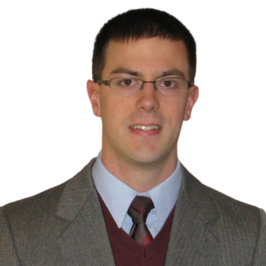 Adjunct Instructor in Greek and New Testament
BA in History, Eastern Washington University
MA in Theology, Whitworth University
MA in Social Sciences, University of Chicago
PhD Candidate, Fuller Theological Seminary
Daniel Christensen is currently a PhD candidate in New Testament Studies at Fuller Theological Seminary's Center for Advanced Theological Studies (CATS). His research focus is on rhetoric and narratology in Luke and Acts. His other research interests include the synoptic problem, historical Jesus studies, and digital humanities.
Dr. Christensen currently lives in Spokane, Washington. He enjoys reading ancient Greek novels, contributing to Fuller's Greek reading group, and hiking in the beautiful Pacific Northwest.
"Roman Citizenship as a Climactic Narrative Element: Paul's Roman Citizenship in Acts 16 and 22 Compared with Cicero's Against Verres." Conversations with the Biblical World 38 (2018): 55–75.