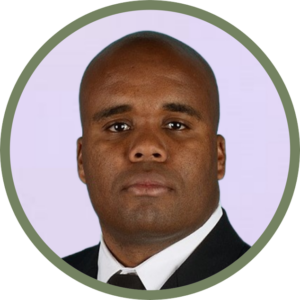 Affiliate Faculty of Psychology and Marriage and Family Therapy
BS, Juniata College
MDiv, Clarks Summit University
MSMFT, Texas A&M University of Central Texas
DMin, Knox Theological Seminary
Demetrius Walton is a former Army Chaplain specializing in treating trauma among Active Duty Service Members, Veterans, and First Responders. In addition, he owns a Christian counseling practice utilizing evidence-based approaches in the following areas of CBT, EFT, SFT, and EMDR to help adolescents, young adults, individuals, and couples to discover success in treating their various issues.
Dr. Walton consults at a tech start-up that developed an app that connects military service members who struggle with suicide ideation and mental health crises with DOD Chaplains and licensed mental health professionals.
He is a board member of Pivot, a faith-based non-profit that rescues women and children from human trafficking and provides holistic care at various in-country safe houses.
He has taught in several overseas locations and assisted in bible translation work with Wycliffe Associates.