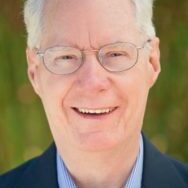 Affiliate Associate Professor of Music and Worship
BA, Bethel University
MM, University of Arizona
DMA Composition, University of Arizona
Edwin M. (Ed) Willmington is the Director of the Fred Bock Institute of Music at the Brehm Center for Worship, Theology, and the Arts, and Composer-in-Residence, at Fuller Theological Seminary.As the institute director, Dr. Willmington's responsibilities include teaching graduate level classes related to music and worship studies and serving as mentor to students who lead the Fuller Seminary Chapel.  He also hosts conferences, concert events, speaks and writes on topics related to worship leadership, and conducts choirs at various churches and conferences representing Fuller and the Bock Institute.
In addition to many anthem publications, his larger compositional projects include "Jubilate! An Ancient-Future Concert Mass," and "Reconciled in Christ," the music written for the Opening and Closing Ceremonies of The Third Lausanne Congress on World Evangelization, held in Cape Town, South Africa. Impressed by the plight of Christian persecution around the world, he wrote "Consolation for the Suffering," an expanded requiem intended to musically bring attention to the plight of those who suffer for their faith. He also has a special interest in encouraging the creativity of other musical artists, and developed Jubal House Publications (www.JubalHouse.com) as a means of sharing new works to serve both worshiping communities and concert hall performances.
Willminton has a BA in Church Music and Conducting (Bethel University [MN]), MM in Composition and DMA in Music Composition—-both from the University of Arizona. Ed and his wife Mary Lou have two married daughters, Nicolette Kay and Cami Ferreira, two sons-in-law, Timothy Kay and Gus Ferreira, and four wonderful grandchildren.
Approximately 150 separate pieces of choral/orchestral/handbell music published with: Schmitt, Hall, McCreary; Fred Bock Music Company; WORD Music; LifeWay; Lillenas; Shawnee Press; Good Life Publications; John W. Peterson Music Company; Brentwood/Benson; Adoration Music; Shepherd's Staff Worship Music; Jubal House; Lorenz Publishers; and others.