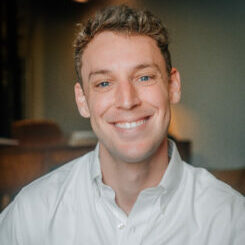 Affiliate Instructor of Marriage & Family Therapy
BA, Western Kentucky University
MS, Fuller Theological Seminary
Jordan Kassel is a clinician, supervisor, and educator specializing in restoration therapy, group therapy, family therapy, couples therapy, as well as a number of therapeutic initiatives focused on teens and emerging adults. Additionally, Kassel is a consultant for schools and churches in creating groups and therapeutically sound resources.
As an instructor at Fuller, Kassel oversees the MFT program's Clinical Foundations labs, leads Integration Formation and Clinical Consultation groups, and is the professor for Group Therapy and Clinical Foundations.
Kassel's core passion in the field is to build and equip rising clinicians with the skills and knowledge necessary to be agents of healing.