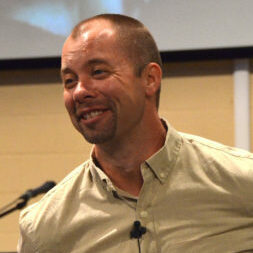 Adjunct Assistant Professor of Church Planting
BA, San Diego State University
MDiv, Bethel Seminary
DMin, Fuller Theological Seminary
Tim Morey is the founding and lead pastor of Life Covenant Church, a missional church plant in Torrance, California. He has also served with the Evangelical Covenant Church's national church planting team as an assessor, trainer, and coach, and has taught, coached, and consulted on church planting for other denominations as well. He lives in Torrance, California, with his wife and two daughters.
Planting a Church Without Losing Your Soul: Nine Questions for the Spiritually Formed Pastor. Downers Grove, IL: IVP Academic, 2020.
Embodying Our Faith: Becoming a Living, Sharing, Practicing Church. Downers Grove, IL: InterVarsity Press, 2009.
Contributing Author to:
Starting Missional Churches: Life With God in the Neighborhood, edited by Mark Lau Branson and Nick Warnes. Downers Grove, IL: InterVarsity Press, 2014.
Sent to Flourish: A Guide To Planting and Multiplying Churches, edited by Len Tang and Charles Cotherman. Downers Grove, IVP Academic, 2019.