international Services Office

English Language Requirements
If English is not your native language and if all of your secondary and post-secondary education was not taught in English, you are required to take the Test of English as a Foreign Language (TOEFL) or the International English Language Testing System (IELTS) Academic Format as part of your application to Fuller Theological Seminary. Scores must be less than two years old.
Applicants to some of Fuller's programs may opt to take the Duolingo English Test or the TOEFL Essentials test instead of the TOEFL iBT/PBT or IELTS Academic (see below for program-specific information).
The Admissions Committee reserves the right to require an official TOEFL iBT or IELTS Academic test score for any applicant if the written application materials do not demonstrate the necessary level of English language proficiency for graduate-level study.
Most applicants can obtain a TOEFL Bulletin by visiting the TOEFL website (www.toefl.org), by writing to TOEFL Services, Educational Testing Service, PO Box 6151, Princeton, NJ, 08541-6151, USA, or by calling (609) 771-7100. The IELTS is offered in over 100 countries. Fuller's TOEFL Institution Code is 4313. Information about the IELTS Academic can be obtained by going to the IELTS website (www.ielts.org). Information about the Duolingo English Test can be found on the Duolingo website (englishtest.duolingo.com).
The following scores are required for non-native English speakers applying to English-language programs at Fuller (please note that applicants must meet the minimum total scores and sub-scores listed below in one test sitting). Applications will only be reviewed after the minimum required scores have been submitted to the Admissions Office.
School of Mission and Theology
(Centro Latino applicants, click here)
(Korean Studies applicants, click here)
MDiv, MA's, Non-degree, Special
Minimum Scores Required
TOEFL PBT - Total Score: 587
TOEFL iBT
Total Score: 92
Reading: 24
Writing: 24
Listening: 23
Speaking: 21
IELTS Academic
Overall Score: 6.5
Reading: 7.0
Writing: 6.5
Listening: 6.5
Speaking: 6.5
TOEFL Essentials
Overall Score: 9.5
Reading: 10
Writing: 10
Listening: 9
Speaking: 8
Duolingo English Test - Overall Score: 110
Korean-language program applicants are not required to submit a TOEFL or IELTS score for admission to Fuller.
한국어 프로그램의 지원자들은 풀러에 입학하시기 위해서 TOEFL 또는 IELTS의 점수를 제출하실 필요가 없습니다.
SCHOOL OF PSYCHOLOGY & MARRIAGE AND FAMILY THERAPY
Minimum Scores Required
TOEFL PBT - Total Score: 587
TOEFL CBT - Total Score: 240
TOEFL iBT
Total Score: 92
Reading: 24
Writing: 24
Listening: 23
Speaking: 21
IELTS Academic - Overall Score: 6.5
Please note the following:
The TOEFL is currently administered in two formats: internet and paper. In most countries it is administered as an internet-based test (iBT), while in others it is only available as a paper-based test (PBT). Since paper tests are given on a limited basis each year, and preregistration is required, the student should allow sufficient time for the results to be included in the admission process.
Applicants in mainland China interested in taking the TOEFL, click here.
The IELTS is offered in two test formats: Academic and General Training. Fuller will only accept the IELTS Academic Format for admission.
If an MDiv or MA applicant recently earned a bachelor's degree from a recognized institution where English was the language of instruction, he or she may submit a written request to the Admissions Committee explaining why he or she should be excused from taking the TOEFL or IELTS tests. The Admissions Committee will make the final decision on whether or not the applicant is excused from taking a language exam.
The Duolingo English Test does not current meet admissions application requirements for the following programs: MS in Marriage and Family Therapy, PhD in Clinical Psychology, PsyD in Clinical Psychology, PhD in Theology, PhD in Intercultural Studies, ThM in Intercultural Studies, ThM in Theology, Doctor of Global Leadership, or Doctor of Ministry.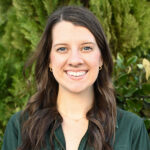 Office Hours
Monday – Friday
8 am – 5 pm (Pacific Time)
To view in-person welcome center hours for Pasadena, Arizona and Houston, click here.