If you're looking for further education and training in ministry but you are not seeking a degree, Fuller's Advanced Diploma in Ministry Leadership allows qualified applicants access to a wide-array of one-week intensive learning experiences around the globe in partnership with Fuller's renowned Doctor of Ministry Program and led by Fuller DMin faculty.
The ADML involves the completion of four DMin-level learning seminars and a two-year ministry mentorship process.
In essence, the ADML is the DMin Program without the doctorate and the doctoral-level financial commitment.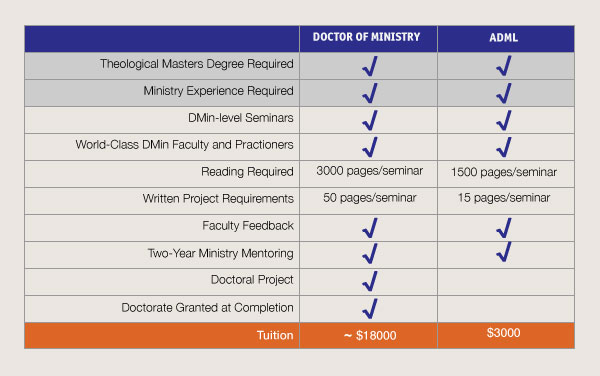 To apply, complete our online application as a non-credit DMin student. For more information, contact our DMin office at dmin@fuller.edu and mention the ADML program.
Seminars taken for towards the ADML may not count towards a future DMin degree.