Apprenticeships for Fuller Students
For students in Fuller's MDiv and MATM programs, the apprenticeship course is a required field education experience. Throughout their apprenticeships, students utilize the theology, methods, and ministry skills they have gained up until this part of their journey in order to gain experience as reflective practitioners. Further, apprenticeships give Fuller students an opportunity to explore, discern, and seek a deeper understanding of their vocational calling in the context (site) of their choosing. Apprenticeship students meet each quarter with their peers in an apprenticeship group, as well as weekly with a site supervisor, for the mentorship and intentional reflection necessary for transformation and growth.
Each of the degree plans listed below require an apprenticeship or an approved substitution (such as Clinical Pastoral Education programs or by receiving an Apprenticeship Waiver). See below for more information about the unique apprenticeship requirements for each degree.
Master of Divinity (MDiv)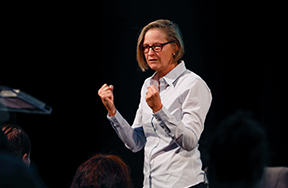 Master of Theology and Ministry (MATM)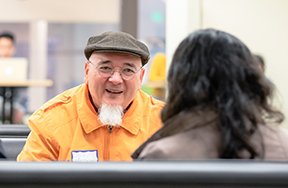 Master of Intercultural Studies (MAICS)
Within the MAICS curriculum there is an elective opportunity to complete a cross-cultural practicum that combines coursework with practical ministry. The practicum experience challenges students to discern their calling, grow spiritually, and apply what they are learning to a cross-cultural context.
MAICS degree students are required to complete a minimum of 24 units of the following courses (or their substitutions for earlier MAICS degree versions) before they can register for the practicum:
IS503 Practices of Mission
MT502 Missiological Hermeneutics
MH506 Making of Global Christianity
MT503 Theology of Mission
MD500 Globalization, Poor, and Mission
One additional course in missiology
We encourage students to complete the practicum in the middle of their program to allow time for further theological and missiological reflection through academic work after the practicum is complete. On this page you will find documents and information intended to help you plan, organize, and complete your practicum.
Key Components to Practicum
Your practicum site must provide an opportunity to serve in a context where at least two cross-cultural elements are present.

One cross-cultural element must include working with people of a different ethnicity/ethnic culture than your own.
The second may include but is not limited to working with people of a different socioeconomic group, age group, worldview, or locale.

You must be able to complete 240 academic hours in a minimum of five weeks and no more than two consecutive quarters.
You must work closely with your 1) Apprenticeship Department, 2) faculty mentor, and 3) on-site supervisor(s) to complete all of the necessary paperwork, arrangements, and assignments for your practicum within the given timeframe.
Apprenticeships on the Quad
The apprenticeships site on the Quad is where we list detailed information about the apprenticeship requirements and application process. There you can find the Apprenticeship Application and the submission deadlines for each quarter. Students can also find the Apprenticeship Waiver application and requirements, as well as details about the CPE process. Visit the Quad for more information.
This apprenticeship opened various opportunities for me to be challenged to grow in my ministry. While there were difficult moments, I have witnessed God affirming my gifts, and calling me to grow out of these experiences. The people I have worked beside and served have also affirmed my gifting in this area of ministry so I am coming out of this apprenticeship with a better sense of my calling into full-time ministry in the local church.
Angela Luk
MDiv, 2018 Apprenticeship Student
Our Team
Tracey Stringer
Director
Megan Kirk
Program Manager
Esther Suksamitti
Program Coordinator
Office Hours
Monday–Friday
9 am – 5 pm (Pacific Time)