t. 626.584.5430   aac@fuller.edu
What does it mean to be a new kind of leader for the Asian American context? We believe there are at least three core elements in this journey: grace, awareness, and culture.
DISRUPTIVE GRACE
At its core, grace is a way of understanding who God is, because that determines everything. Grace means knowing the God who is exceedingly fond of us and who has determined to be for us in Jesus Christ. While it is easy to mistake grace as something weak, in reality it is a force to be reckoned with, transforming the hardest hearts and upholding hope against all hope.
This grace continually disrupts our rebellious ways and tears down our fearful defenses. Without this disruptive grace leading us to a continuing conversion, we will unwittingly domesticate the gospel for our purposes, even against our best intentions. A new kind of leadership means being on a journey through brokenness and vulnerability toward the heart of our gracious God.
CONTEXTUAL AWARENESS
There is really no one way of being Asian American, because this hybrid identity is a continuous process. Amid mind-boggling diversity and dynamics, all Asian Americans experience their lives at the intersection of Asian heritage, immigration, American culture, and racialization. We called this fourfold approach the Asian American Quadrilateral (AAQ). We negotiate these four elements to make sense of who are are. They also color the way we view God, self, family, gospel, church, gender, power, etc. Our choice is between being consciously aware of these influences or unconsciously suffering them.
Each of us are called to serve in very different ministry contexts, in different communities, in different parts of the country or of the world. However, growing in greater awareness of these four aspects and creating a coherent narrative of our lives are crucial if we are to allow the gospel of disruptive grace to penetrate deep into our lives and transform us. A new kind of leadership means being on this journey of self-understanding and bringing these four elements into God's gracious presence.
CULTURAL ENGAGEMENT
YouTube stars and comic book artists. Actors, athletes, politicians. and playwrights. Directors, entrepreneurs. and hip hop dancers. Asian Americans today are more visible and helping shape contemporary culture, and, in the process, redefining what it means to be Asian American. Clearly, engaging contemporary culture with the gospel is vital to our discipleship because we are already totally immersed in it. Our calling to embody our lives in Christ leads us to not only think critically about our culture and to discern God's presence in it, but also to create a God-witnessing culture.
God calls us to share the divine passion for creation and for all humanity and sends us to minister in Christian communities as well as serve in diverse vocations. A new kind of leadership means being on a journey to grow in discerning wisdom and in creative imagination, all witnessing to our sovereign God.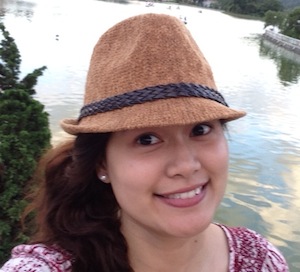 Mary Thien An Duong
MDiv 2015
AAC was such an authentic, transparent, safe, loving, and fun community for me. I learned to connect with God, myself, and others better. Through its spiritual formation group, AAC encouraged and challenged me to be a better follower of Christ through a deeper understanding of God's grace.