Over 1,000 preachers and ministry leaders have experienced life change through Micah groups.
Join a Courageous Conversation
When you join a Micah Group in your city, you join a multiethnic, transdenominational movement of men and women leading the church to address pressing issues of justice. You'll come to the table with others to be formed as an empowered, wise leader ready to serve an ever more polarized, fragmented church.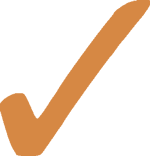 Be part of a radically diverse network of Christian leaders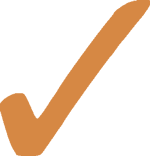 Get support, refreshment, and encouragement in your discipleship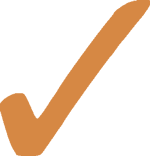 Embolden your effectiveness as a leader in worship and preaching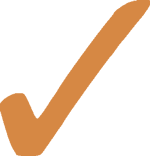 Deepen your ministry's participation in the transformation of your city
God has called the church to be an instrument of reconciliation and justice in our fractured world
This requires leaders whose faith and ministry are shaped by diverse perspectives, empowered by the Spirit to serve with courage and grace
Any vocational call will benefit from discipleship as a "preacher"—we share the gospel in many ways, not just from the pulpit
"Micah Groups have shaped the way I preach, the way I teach, and most importantly the way I walk in wisdom and character. Micah Groups are changing the way we do ministry in Denver, Colorado."
—FELIX GILBERT, SENIOR PASTOR, RESTORATION CHRISTIAN FELLOWSHIP, AURORA, COLORADO; FACULTY MEMBER, DENVER SEMINARY
"It's not rare to be with people different from you, but it's rare to sit at one another's feet. Coming from different places, we can relate to each other and help develop passion for our call to preach justice."
—LAYLA VAN GERPEN, ASSOCIATE DIVISIONAL DIRECTOR, INTERVARSITY CHRISTIAN FELLOWSHIP, FRESNO, CALIFORNIA
WHAT IF MY SCHEDULE IS ALREADY OVERLOADED?
"I don't not have the time for my Micah Group," one participant says. You may find this to be the one place that is truly an investment in you, your spiritual formation, your growth and discipleship. "My Micah Group is a ministry oasis for me," says another participant. "It is the feeding of the pastor's heart on a regular basis that leads to revival."
CAN I AFFORD IT?
We ask each member to contribute $400. (Actual cost is $1,500, but generous underwriting from donors who believe strongly in Micah Groups has reduced that.) Since even this reduced cost is more than some can afford, we are happy to grant scholarships in order to make the Micah Group experience available to leaders from all socioeconomic contexts.
In his Micah Group Pastor Yee has not only been supported in his work to diversify his church, he has found a multidimensional level of companionship for his pastoral journey. See what he has to say.
Rector Kate Spelman and Mission Director Felicia Thompson discuss how their Micah Group has offered them a safe place for deep, caring, and formative conversations about justice. Hear it in their own words.