God has called the church to be an instrument of reconciliation and justice in our fractured world. That call requires church leaders who pursue discipleship in community with other leaders, receiving the encouragement and support they need while cultivating a faith and ministry that is shaped by diverse perspectives. Micah Groups are for any leaders, not just preachers, who share the gospel through their vocational call.
 Covid-19 RESOURCES FOR CHURCH LEADERS
Virtual Worship & Conversation for church leaders every Wednesday at 9am PT/12noon ET
Share in 20-30 minutes of worship and prayer with your peers. Then share ideas, challenges, joys, and concerns as we strive to serve our faith communities during this health crisis.
Join by phone or internet device. Email micahgroups@fuller.edu for login information or to signup for our email newsletters.
Other Resources:
Featured Prayer:
Kristina Sachs, a Micah alum and IJM volunteer shares this prayer with us:
Let us unite in a spirit of Faith and Trust and Unity as we continue to hear the daunting number of increased cases of COVID19. Because our God remains on the Throne! God is the Healer and Sustainer of the Body and Soul, Mind and Heart.
Mighty God, we do approach you as your humble servants, who have been given new life and breath in You. We continue to call upon you for healing the citizens of our nations around the world impacted by this disease. We pray for new life and breath for all those who are ill. May they sense your presence, your assurance, and be given hope.
We trust that you are guiding the medical practitioners, researchers, scientists, and infectious disease specialists to do all that is possible to stop the spread of the novel coronavirus. Knowing that there are new treatment methodologies being considered, we ask for your favor in the appropriate timing and approval of these vaccines and medications. In the meantime, we pray for wisdom and discernment for all the nation's leaders who carry the mantle in medicine as well as in governance.
United we stand to call upon your mighty hand of Mercy and Restoration. Guide us and keep us steadfast, dear Lord, in the days ahead, to continue our travailing prayer on behalf of our world in need of a Savior, a Healer, and your Amazing Grace. Gratefully we pray in the name and authority of Jesus Christ. Amen!  
In the words of the Apostle Paul, "May the God of hope fill you with all joy and peace as you trust in Him, so that you may overflow with hope by the power of the Holy Spirit." [Rom. 15:13]
Sharing the journey,
Kristina Sachs
2016-S Micah Group — Orange County, CA
Advocate Volunteer — International Justice Mission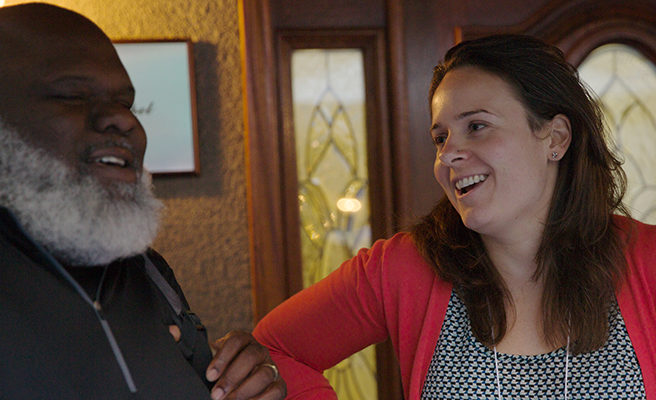 What Are Micah Groups?
Micah Groups were formed in 2011 as an initiative of Fuller Seminary's Ogilvie Institute of Preaching to create communities throughout the United States where preachers could experience formation in a cohort of their peers. What began as seven pilot groups has grown to nearly 150 groups and 1,500 members in the US and internationally. This multiethnic, transdenominational movement of men and women is leading the church to address pressing issues of justice as it forms preachers who are empowered, wise leaders ready to serve an ever more fragmented church.
Courageous Conversation
Learn from a network of Christian leaders sharing diverse perspectives
Support and Refreshment
Be encouraged in your personal discipleship and spiritual formation
Emboldened Leadership
Maximize your effectiveness in the convergence of worship, preaching, and justice
Empowered Ministry
Lead your ministry in doing justice, loving mercy, and walking humbly with God
Become a Micah Group Facilitator
The first step to starting a new Micah Group is to become a trained Micah Group facilitator. Micah Group facilitators are experienced church leaders who (1) are committed to the convergence of worship, preaching, and justice, (2) have a vision for bridge-building among diverse clergy in their community, (3) are already building relationships across denominational, ethnic, gender, and other cultural divides, and (4) are ready to commit about two years to Micah Groups as a priority in their life and ministry.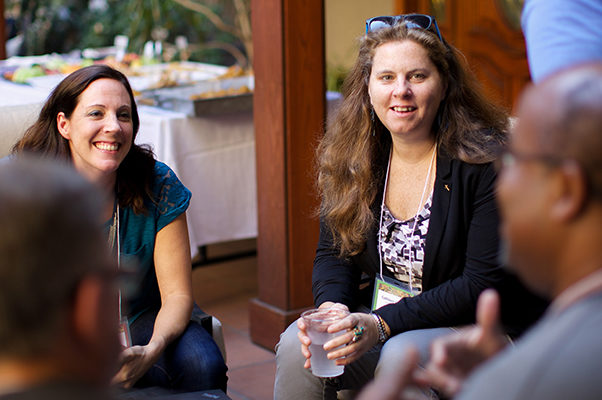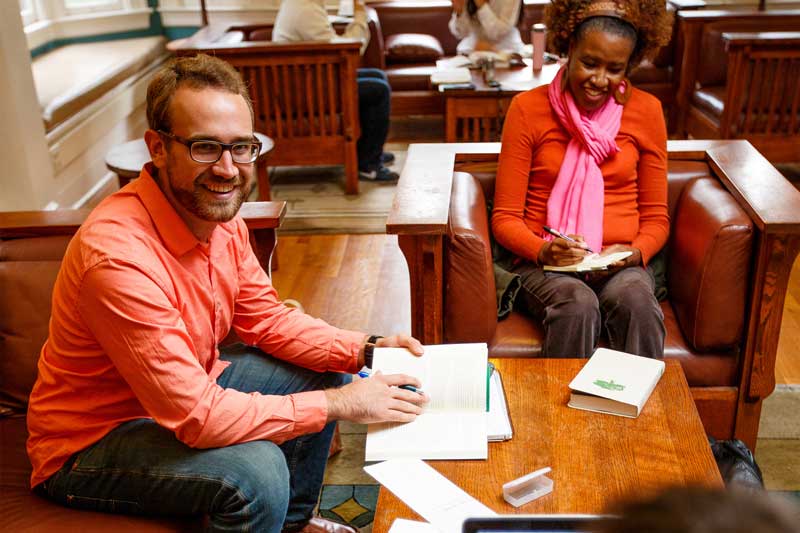 "First Things" Curriculum
Traditional Micah Groups utilize our First Things curriculum that includes 12 concentrated reflections on themes connected to the core of our human experience—Communion, Home, Fire, Vision, Burden, Voice, Context, Discernment, Opportunity, Threats, Risk, and Courage—with a focus on preacher and community formation, followed by sermon and mission formation. The goal of the curriculum is a church leader with freshly invigorated, clarified, and effective vocation.
Micah Intensives
Micah Intensives are 4-week, online, small group experiences where you'll engage with a diverse group of people around God's call to us and to the church to respond to pressing issues of justice. You'll explore the digital material in your own time—including text, videos, discussion questions, quizzes, and other interactive prompts. Then you'll meet with your small group for a 60-75 minute webinar conversation each week, guided by a trained facilitator from the Ogilvie Institute of Preaching's "Micah Groups" program at Fuller Theological Seminary.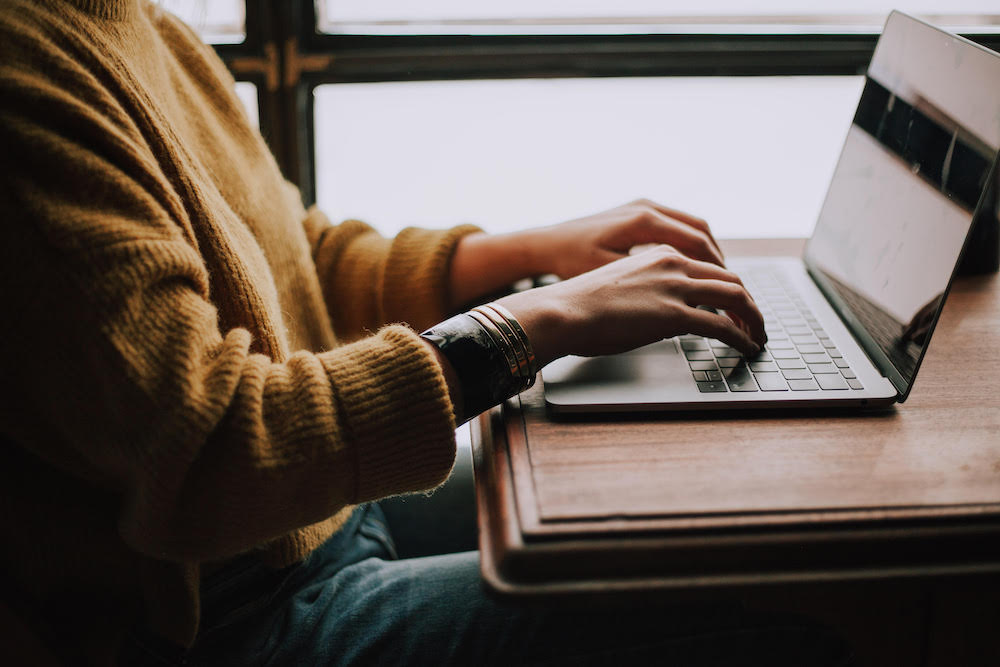 Please Send Me More Info About Joining A Micah Group
Micah Groups Advisory Team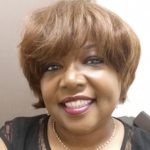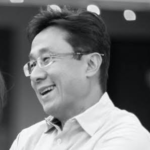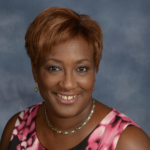 Debbie Daley-Salinger
Fort Myers, FL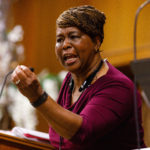 Joy Johnson
Sacramento, CA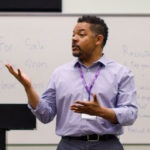 Asbury Jones
Sacramento, CA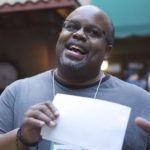 Michael Stafford
Placentia, CA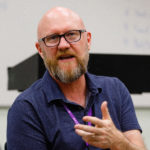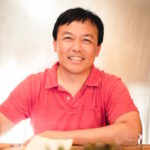 Jennifer Ackerman
Director
Erin Brockway
Program Administrator
135 N. Oakland Ave
Pasadena, CA 91101