Welcome to the Campus Safety website! As a 24-hour, 7-day a week, year-round operation, we are committed to ensuring the safest environment at Fuller Theological Seminary. Our number one goal is to provide the highest level of safety, service, and protection to our students, staff, and faculty.
Call 911
Non-Emergency
Please call Pasadena PD at (626) 744-4241
Campus Safety is open 24 hours a day, seven days a week.
Parking Locations
Faculty, staff, and student parking is available in the following locations:
School of Psychology Lot, entered at 185 N. Madison Ave
490 Building Lot, entered at the intersection of E. Walnut St & N. Oakland Ave
Limited street parking is also available at no cost. Please be sure to read all posted signs. Parking information specifically for visitors during events can be found here.
Parking Registration
Currently, there is no requirement for paying parking passes. In an effort to protect Fuller's parking areas, faculty, staff, students, and guests will be required to register their vehicles starting soon. We will give ample notification before that time.
If you have any questions, please contact parking services at 626-584-5444 or parking@fuller.edu.
Directions
Get driving and public transportation directions from your location.
Campus Safety will immediately alert the Fuller community upon the confirmation of a significant emergency or dangerous situation involving an immediate threat to the health or safety of students and/or employees occurring on campus. Campus Safety will also provide follow-up information to the community after the initial notification via Everbridge, targeted communications (email, phone, or text), or other means, as appropriate.
Please also check below for recent reports on crime and emergency instructions available to the Fuller community and public.
Everbridge Alert Notification System
Everbridge Alert Notification System offers the Fuller community a more interactive communication resource to use during emergencies. This system allows Fuller to send messages directly to faculty, staff, and students through email, phone, and SMS/text message. In addition to receiving alerts, the Everbridge app will also give you the ability to communicate via text and to send photographs of suspicious persons/events directly to Campus Safety.
Install the Everbridge App
Download and open app.
Allow notifications.
Tap on "Find an organization or subscription."
Click on the hamburger menu and select "Enroll."
Search for "Fuller Theological Seminary" and tap on Fuller's account.
Create a profile by entering the required information.
Confirm settings.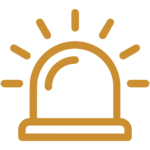 Emergency Alert Tests
In compliance with federal regulations, Fuller conducts emergency alert tests at least twice a year. These tests help ensure our students, staff, and faculty are receiving the notifications and are prepared during an emergency.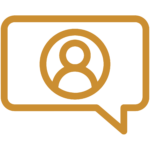 Updating Your Contact Information
In the event of an emergency, it is crucial that Fuller is able to alert students and employees in a timely manner. There are a number of emergencies that we cannot predict. Therefore, it is important that your contact information (phone number and email) is up-to-date. Instructions for updating your contact information can be found here.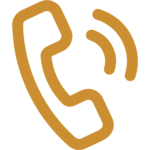 Reporting an Emergency
If you are at a Fuller campus when an emergency occurs, call 911. Notify Campus Safety at 626.584.5444 immediately after you have called 911. Campus Safety will then respond to and contact designated members of the Fuller Emergency Management Committee (EMC).
The Jeanne Clery Act
A Compliance and Reporting Overview
The Clery Act is a consumer protection law that aims to provide transparency around campus crime policy and statistics. In order to comply with Clery Act requirements, colleges and universities must understand what the law entails, where their responsibilities lie, and what they can do to actively foster campus safety.
Emergency Disaster Procedures
The Department of Public Safety maintains the seminary's lost and found. Found items are kept for a total of 90 days from the date the DPS receives them.
Reporting Lost Items
To report a lost item, please email campussafety@fuller.edu.
Turning In Found Items
If you find an item, please contact Campus Safety at campussafety@fuller.edu and an officer will retrieve the item.
Claiming Found Items
When claiming any lost items, please provide proof of ownership or a detailed description of the item.
Active Shooter Situations
An active shooter is an individual actively engaged in killing or attempting to kill people in a confined and populated area; in most cases, active shooters use firearms(s) and there is no pattern or method to their selection of victims.
Active shooter situations are unpredictable and evolve quickly. Typically, the immediate deployment of law enforcement is required to stop the shooting and mitigate harm to victims. Because active shooter situations are often over within 10 to 15 minutes, before law enforcement arrives on the scene, individuals must be prepared both mentally and physically to deal with an active shooter situation. If you find yourself involved in an active shooter situation, remain calm and use these guidelines to help you plan a survival strategy.
Run. Hide. Fight.
This video produced by the FBI provides strategies for for surviving an active shooter situation.
Active Shooter Preparedness
The Cybersecurity and Infrastructure Security Agency (CISA) aims to enhance active shooter preparedness through a "whole community" approach, offering free resources to help you prepare for and respond to an active shooter situation.
Call 911
Non-Emergency
Please call Pasadena PD at (626) 744-4241
Campus Safety is open 24 hours a day, seven days a week.