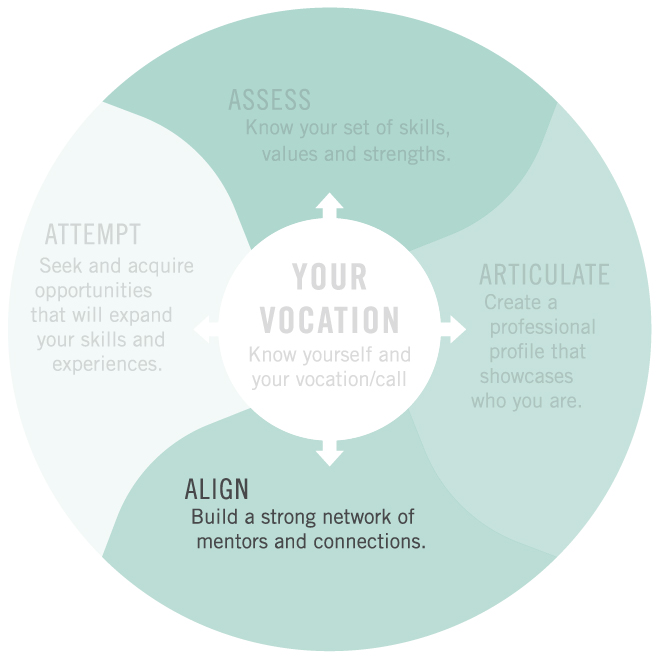 Align
Build a strong network of mentors and connections.
The purpose of this quadrant is to help you develop a community of people who can assist you in discerning your call, connect you with opportunities you enjoy, and provide mentoring support along the way.
Ask yourself: "Have I cultivated a professional network that can assist me in my vocation?"
If no, then this is the right quadrant for you.
If yes, then you are ready to move on to the next quadrant.
Independently-Paced Lessons (as of June 4, 2018):
Upcoming Lessons:
How to Find a Mentor
Life Design Interviews
LinkedIn: Building Connections
Utilizing Your Fuller Alumni Connections