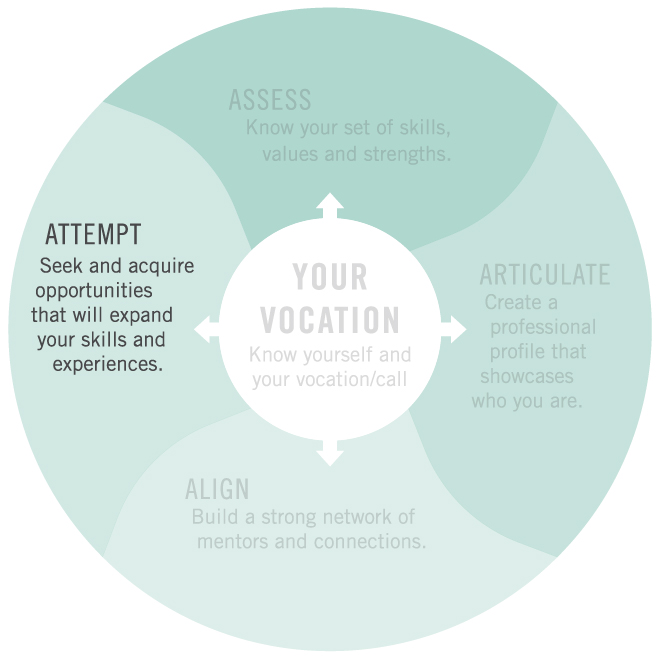 Attempt
Seek and acquire opportunities that will expand your skills and experiences.
The purpose of this quadrant is to encourage you to try out different activities to learn what you love and want to do.
Ask yourself: "Am I experiencing greater joy and purpose as I attempt this experience?"  
If yes, that's great! Continue to develop in this area.
If no, reflect on what may be causing negative emotions or experiences and discern next steps to addressing this. If you feel you need to refine your search, return to the ASSESS quadrant to find more tools for your career and personal development.
Career Tools and Independently-Paced Lessons (as of June 4, 2018):
Upcoming Lessons:
How to Search for a Job
Design Your Life Odyssey Planning and Prototyping