El Seminario Teológico Fuller es reconocido como uno de los seminarios evangélicos más influyentes y diversos en el mundo. Fuller ofrece 16 programas académicos dentro de las escuelas de Teología, Psicología y Estudios Interculturales - con opciones en inglés, español, coreano y en línea - así como los recursos de 22 centros, institutos e iniciativas. Actualmente contamos con una matrícula anual de aproximadamente 3,500 estudiantes - provenientes de 90 países y 110 denominaciones - y con más de 43,000 ex alumnos/as que han sido llamados/as a servir en una variedad de ministerios alrededor del mundo siendo ministros/as, consejeros/as, maestros/as, artistas, líderes en organizaciones sin fines de lucro, empresarios y en múltiples otras vocaciones.
El Centro Latino ofrece como parte de la Facultad de Teología:
Maestría en Artes en Teología y Ministerio (MATM) 20 materias, 80 unidades
Maestría en Artes en Teología (MAT) - 20 materias, 80 unidades
Maestría en Divinidades (MDIV) - 30 materias, 120 unidades
Fuller es acreditado por la "Association of Theological Schools" (ATS) y el "Western Association of Schools and Colleges" (WASC).
LOS ESTUDIANTES DEL CENTRO LATINO SE GRADUARÁN CON:
Un fundamento teológico fuerte basado en la autoridad de las Escrituras.
Las herramientas específicas para ministrar en la comunidad Latina.
La preparación para la *ordenación como también puestos de liderazgo en toda área de ministerio cristiano.
La capacidad de dirigirse a un mundo diverso por medio de un ministerio cristiano práctico.   
*Favor de consultar su denominación para obtener mas información acerca de los requisitos de ordenación.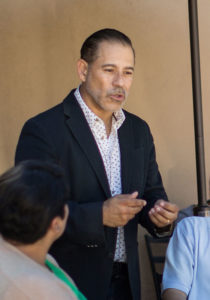 "Nuestro compromiso es caminar con la iglesia y comunidad latina mundial aprovechando su riqueza cultural de cinco siglos de testimonio del Reino de Dios en nuestras emocionantes historias, bellas tierras, talentosa gente y transformadoras migraciones mundiales. Somos un pueblo misionero y el Espíritu nos ha preparado durante cinco siglos para un momento como este. El Centro Latino está listo para caminar con toda/o discípula/o de Jesucristo rumbo a la construcción de un mundo mejor, que honre a Dios y dignifique a su creación.
¿Cómo lo hacemos? A través de una educación contextual transformadora, la oportunidad de educarse en un ambiente estudiantil intercultural y el desarrollo de destrezas misionales que nos capacitan para servir mundialmente. Esta es nuestra misión y nuestra vocación en Jesucristo."
Oscar García-Johnson, PhD
DIRECTOR, CENTRO PARA EL ESTUDIO DE LA IGLESIA Y COMUNIDAD LATINA/Centro Latino 
Continue the Conversation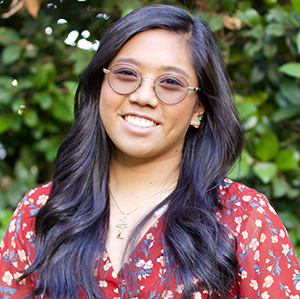 ¿Tiene preguntas o le gustaría obtener más información sobre los programas académicos de Fuller? ¡Por favor comuníquese con nosotros, estamos para ayudarle!
Llámenos o escríbanos a [email protected]
Horario de oficina
Lunes a viernes de 8am - 5pm (PST)