Chinese Christian Formation for the World
The China Initiative supports Chinese seminarians and pastors of mainland China, Southeast Asia, North America, and beyond with Bible-based instruction and theology-based practices, enabling a faithful response to God's call in any cultural context.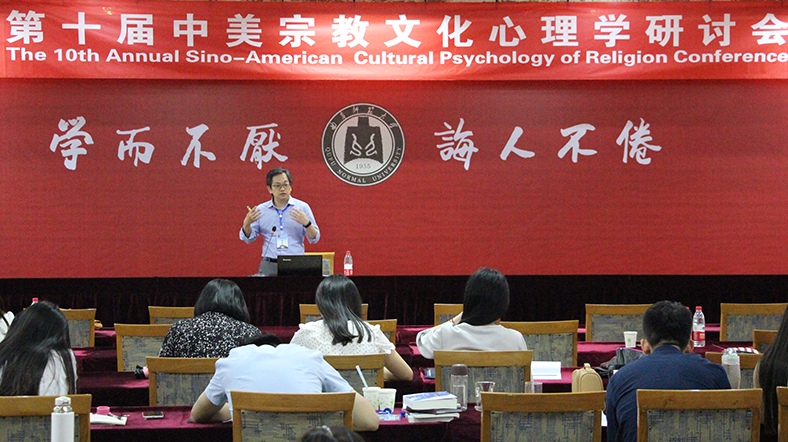 Integratively Developing Initiatives for the Chinese Church Worldwide
The China Initiative gives support to Chinese students and to Fuller faculty initiatives through contextualized training in pastoral psychology and psychology of religion, partnerships with mainland Chinese seminaries, global leadership, the Visiting Scholars program, campus-based conferences, and more.
China Initiative Fellowships
China Initiative Fellowships are available on a limited and competitive basis, taking into consideration both need and three "merit" factors:
Demonstrated experience serving the mainland Chinese church
Demonstrated leadership skills in the Chinese church
Demonstrated academic achievement, i.e., academic degrees and/or training
To be eligible, Chinese students must possess a strong commitment to live in mainland China and to serve the mainland Chinese church while living in China.
Students who meet the above criteria are invited to apply for a China Initiative Fellowship by sending a letter to the Director of Fuller's China Initiative, Dr. Diane Obenchain, at: dbobenchain@fuller.edu.
To be considered for a China Initiative Fellowship, Chinese students must complete their applications to attend Fuller Seminary by March 15, 2020, for a Summer Quarter start or by May 30, 2020, for a Fall Quarter start.
If you have questions regarding China Initiative Fellowships, please contact the Director of the China Initiative, Dr. Diane Obenchain at dbobenchain@fuller.edu.
China Initiative Databases
The China Initiative is constructing a number of databases on Chinese Christian resources. We are currently compiling information on Chinese Fuller graduates and their current vocations, worldwide seminaries offering Chinese-based instruction, China Initiative theme years, Visiting Scholars and more. We hope to be able to make these available soon.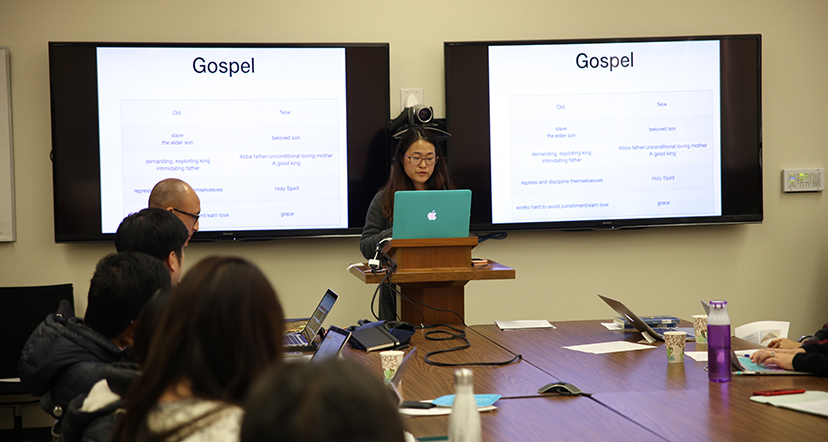 China Related Publications
Culture, attachment, and spirituality: Indigenous, ideological and international perspectives
Explore the question of whether a more communal style of attachment is related to a more social version of religion.
Supporting pastoral psychology in China: Methods and principles
A report on the recent developments in formal pastoral psychology in China and a review of the needs of pastoral care and challenges encountered in empowering pastoral psychologists in China.
+ Read More
Pastoral Psychology
Although Confucianism is not generally considered a religion in China, the interrelation of psychology and morality is evident in Confucius' sayings
+ Read More
Attitudes Toward Religion Scale: Development and Initial Psychometric Evaluation among Chinese College Students
The Attitudes Toward Religion Scale (ATRS) was developed to access the level of interest in and position toward the five state-approved religions in China.
+ Read More
Chinese psychology of religion measures: A systematic review and best practice guidelines
This systematic review identified scale development and psychometric evaluation articles in the field of Chinese psychology of religion (PR).
+ Read More
Profiles of acculturative adjustment patterns among Chinese international students
This is the first study to empirically identify distinct acculturative adjustment patterns of new international students over their first 3 semesters in the United States.
+ Read More
Interpersonal problems and acculturative stress over time among Chinese international students from Mainland China and Taiwan
This study focused on examining the role of interpersonal problems on Chinese international students' acculturative stress.
+ Read More
Religious Cognition in China: Homo Religiosus and the Dragon
This volume revisits the "naturalness" of religious thought through new studies examining the psychological foundations of religious and spiritual expression in historical and contemporary China.
+ Read More

Office
Address: 232 Payton Hall, Pasadena, CA 91182