Spiritual Direction and Formation DMin Cohort
Application Deadline: February 1, 2021
Overview
This three-year cohort in Spiritual Direction will integrate skills and competencies in the practices of spiritual formation and spiritual direction. The cohort will include academic study and reflection, growth in Christian formation and self-awareness, and experiential engagement in contemplative spirituality practices, all of which are necessary for training in spiritual direction. Several threads/themes will be woven throughout all three years: movements of the church and historical models of spirituality and spiritual formation, human development and self-awareness, and core skills foundational for listening in spiritual direction. Classical models of spiritual direction, offering a contemplative reflective approach to spiritual direction and the training of the director will be emphasized. Students will read, be introduced to and develop a Christian theology of spirituality, formation and direction. In addition, all students will be expected to receive monthly spiritual direction throughout all three years.
In-Person Intensive Seminars:
Year One: Sep 28 - Oct 8, 2021
Year Two: May 23-June 1, 2022
Year Three: TBA
Year Four: 4-unit Elective
Year Four-Five: Doctoral Project Phase
YEAR ONE
The Roots and Foundations of Spiritual Formation and Direction
Sep 28 - Oct 8, 2021
The first year of the cohort explores the Biblical, theological and historical roots as well as the personal and psychological dynamics of spiritual formation and direction. Introductory and foundational skills for spiritual direction will be the foundation of this initial course and will be expanded and deepened in years two and three. Theory and praxis will be woven throughout the class to enhance students' learning, especially as it relates to (1) story and sacred story as one foundational awareness in the spiritual life, and (2) the foundational skill of self-reflection and awareness. Core competencies of listening and self-awareness, attunement to the work of God and God's presence as the true spiritual director, and practices to refine these skills will be integrated in this introductory year. Students will be introduced to historical mentors in spirituality and spiritual direction through movements and individuals beginning with the desert fathers and mothers and the early church onward. We will also look at some practices of the early church and the church today with a goal of helping to see how the ministry of spiritual formation and spiritual direction may be integrated into various ministry contexts within the church and in other ministries.
Year Two
Core Skills for Spiritual Directors including Integration of Spiritual Formation & Direction
May 23-June 1, 2022
The second year continues with historical models in church history and in the learning and practical skills of spiritual direction. Encouraged to go deeper with a historical mentor in spiritual direction, students will read and discover different models of spiritual direction - i.e. Ignatian spirituality and the Spiritual exercises. Students will be given further foundational tools for the ministry of direction with the intention that they will begin to offer direction themselves throughout the year. Introduction of supervision for spiritual direction and tools implemented in supervision will be presented. Several supervision models will be presented including group peer supervision. Students will learn the necessity of accountability in self-reflection and ongoing direction as they work online with each other in this group model throughout the year, including during the cohort meeting. Students will be expected to continue in practices of spiritual disciplines and to engage in extended personal retreat times during the course of the year.
The assigned reading and cohort experience will continue with lecture, small group experience and personal reflection on the work of the Triune God in the ministry of spiritual direction. Practice and practical formation/direction elements will be used in the class and will be part of the assignment for the year.
Year Three
Celtic and Contemporary Models for Spiritual Direction & Praxis of Spiritual Direction
Dates TBD
Iona, Scotland
The third year will be an immersion in the historical Celtic model of spiritual formation and direction, Anam Cara. The class will meet in Scotland on the island of Iona, an historic and spiritual place where Christianity was brought from Ireland by St Columba to Scotland, and where monastic communities forged historical models for spiritual direction (soul friend). The retreat like setting of the course will allow for personal reflection and personal discernment. We will define and delve more deeply in Celtic Spirituality. In addition, we will look at Puritan and contemporary models of spirituality, develop and explore implications of spiritual formation for the local church, and develop and practice deeper skills for the ministry of spiritual direction. We will explore particular models of spiritual direction, historic and modern, as part of learning practices of discernment and how they are integrated into spiritual direction.
Students will be encouraged in their own discernments about becoming spiritual directors and seeing how their Doctor of Ministry training can be implemented into practical ministries in which they are involved. This year continues the offering of spiritual direction and supervision by students. We explore the next steps and invitations as student consider their project and required online courses towards the completion of their degree.
Years Four-Five
Doctoral Project Phase
4-unit Elective (independent study or an elective from the Course Schedule)
DM710: online doctoral project proposal course (2 units)
DM706: doctoral project writing phase (6 units)
60- and 64-units students have will need to complete an additional 12 or 16 units of coursework. Please see the DMin main page for more information.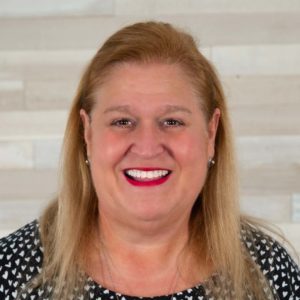 Rev. Dr. Care Crawford
Dr. Crawford is the Pastor of Spiritual Formation and Soul Care at Bel Air Presbyterian Church. She is in her 35th year serving there. She is President at Christian Formation and Direction Ministries, Southern California, and teaches on their faculty in a 2-year certificate program training spiritual directors. She has taught in this organization for well over 10 years. A spiritual director herself and a trained supervisor of directors, Care also teaches at a graduate university, in spiritual formation and direction.
A graduate of Princeton Theological Seminary with an M.Div. and Th.M. in Practical Theology, she focused in Pastoral Care and Counseling. Care worked in chaplaincy and help found the hospice program at Princeton Medical Center before her call to Bel Air Church, where she now serves. Care graduated from Fuller Theological Seminary with her D.Min. Her dissertation focused on spiritual direction for short term mission. With a heart for the church, her greatest passion is to teach men and women in spiritual formation and direction. Her desire is to journey with people in this ministry and to help people go deeper in their relationship with Jesus Christ.
Born and raised in Princeton, New Jersey, she made annual trips to the west coast with her family to go to Forest Home Christian Conference Center, where later she worked in the summers. Care is married to Steve Madaris. They love to travel and entertain. She is of Scottish descent and, as part of her Rule of Life, travels every summer to the island of Iona in Scotland.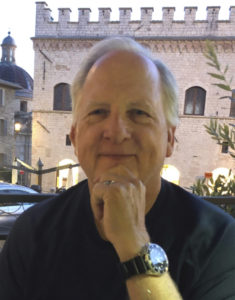 Steve Summerell
Steve is a life-long resident of Southern California. He is married to his wife Carol, father to his sons Jared and Adam, and grandfather to Ayden, Gianna, and Cali. Steve was a Vineyard pastor for 25 years in the San Gabriel Valley and in 2008 he began working with "b". "b" is a ministry which exists to assist pastors, church staffs, seminarians, professors, missionaries and ministry leaders who hunger and thirst for growth in intimacy with God by offering contemplative retreats, spiritual direction, staff development and uniquely designed spiritual formation opportunities. He currently serves as the Los Angeles regional director for "b".(www.b-ing.org)
He earned his Doctor of Ministry degree from Azusa Pacific University, with an emphasis in spiritual formation, as well as a Master of Divinity from Talbot School of Theology. He has also completed a two-year training program in spiritual direction through Christian Formation and Direction Ministries.
Steve is a spiritual director and has been on the faculty of CFDM LA for 14 years, and also trains spiritual directors with Sustainable Faith. Since 2009 he has facilitated Soul Care retreats with Vineyard Missions for ministry leaders in various parts of the world.
Steve knows the realities of ministry leadership and desires to see pastors, leaders, and others carrying out their callings from a foundation of God's experiential love for them.
Steve loves being with his family, playing golf, hiking, reading, going to the movies, and taking very long walks.