Spring 2024 Doctor of Global Leadership Cohort
Early Application Deadline: October 27, 2023
Final Application Deadline: January 26, 2024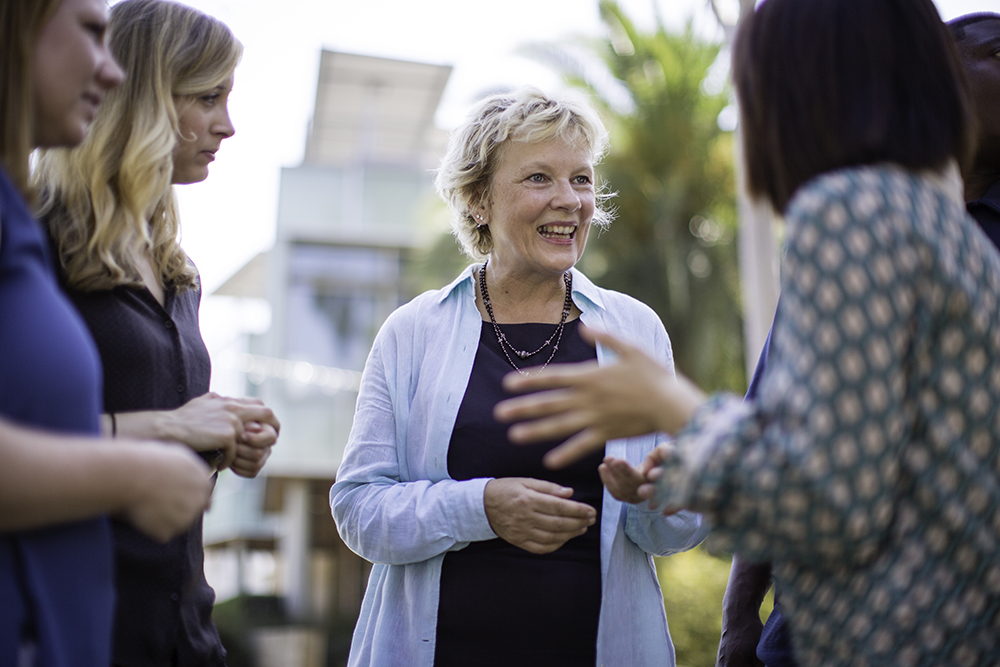 Description
The Spring 2024 Doctor of Global Leadership cohort is designed for ministry and organizational leaders who desire to deepen their calling and grow in more effective ways of representing Jesus in their context. Students will grow in their leadership capacities by drawing on scholarship in the areas of missiology, theology, contextualization, leadership development, and change dynamics, with a foundational emphasis on Trinitarian missiology.
Over the course of the four-year DGL program, students will engage in an individualized research project with a vision to lead change in their ministry. Journeying together as a community of practitioners, students will provide mutual support and sharpening. Spiritual formation and discipleship are integrated throughout all four years—both the students' own ongoing formation and their call to make disciples of others.
The first three years of study focus on specific developmental domains: the development of a missional ethos (year 1), the development of cultural intelligence (2), and the development of leaders and leadership (3). In their final year (4), students will integrate these domains by making holistic applications to their own ministry context and contributing to the broader field of missiology. Their work will culminate in a contextualized applied research dissertation. The diagram below illustrates key research and writing components for each year.
Year One
MISSIOLOGY (12 units)
Spring 2024: MB769 (4 units, online)
Summer 2024: MI770 (4 units, hybrid with in-person intensive in Pasadena, July 15–19, 2024)
Fall 2024: MI771 (4 units, online)
The focus of year 1 is to consider the key theological frameworks of Christian missiology's multidisciplinary fields. Course material will move through a broad range of topics including a Trinitarian theology of mission, missional readings of Scripture, culture and contextualization, and the formational dimensions of participating in God's mission. After a broad survey of the literature, students will design their own unique course of study to explore missiological issues relevant to their ministries. They will become familiar with the overall dissertation outline, library research, and academic writing, and will be prepared to engage precedent research on their topic. By the end of year 1, students will have acquired an in-depth knowledge of the literature associated with their lines of inquiry and highlighted gaps in the field that require further study. The conceptual frameworks developed in the literature review provide the foundation upon which students design and conduct field research in year 2.
Year Two
CONTEXTUALIZATION (12 units)
Spring 2025: MB774 (4 units, online)
Summer 2025: MB773 (4 units, online live via Zoom, July 14–18, 2025)
Fall 2025: MB775 (4 units, online)
The focus of year 2 is on models of contextualization and issues of context. Building upon theoretical frameworks developed in the literature review, students will become equipped with tools to study the cultural dynamics impacting their area of focus. They will be introduced to a variety of approaches (e.g., ethnography, case study, grounded theory) and methods (e.g., interviews, surveys, focus groups, participant observation) common to missiological research. Students will then begin to collect and analyze the data, which will give them a better understanding of their ministry context, inform their application project, and lead to generalizable findings that contribute to the broader field of missiology.
Year Three
LEADERSHIP (12 units)
Spring 2026: ML777 (4 units, online)
Summer 2026: ML776 (4 units, hybrid with in-person intensive in Pasadena, July 20–24, 2026)
Fall 2026: ML778 (4 units, online)
The focus of year 3 is on understanding the nature of leadership as it impacts the missiological response to the students' research findings. Students will draw conclusions from these findings that will inform them of both personal and organizational leadership capacities in need of further development. These conclusions will serve as a guide for further studies in the leadership literature, which may include aspects of leadership development, education/training/discipleship, organizational dynamics, and change management.
Year Four
INTEGRATION (18 units)
Spring 2027: MI771 (6 units, Online live May 3-7, 2027)
Summer 2027: MB790A (4 units, hybrid with in-person intensive in Pasadena, July 20–24, 2026)
Fall 2027: MB90B (4 units, online)
Guided by the frameworks examined in years 1, 2, and 3, students will integrate the domains of missiology, contextualization, and leadership into a final, published dissertation. In addition to the literature review, findings, and conclusions chapters written in previous modules, they will develop an implementation plan to appear in the application chapter of their dissertation. Students will then revise, defend, and publish their work as a means of sharing what they've learned with their ministry partners and the broader missiological community.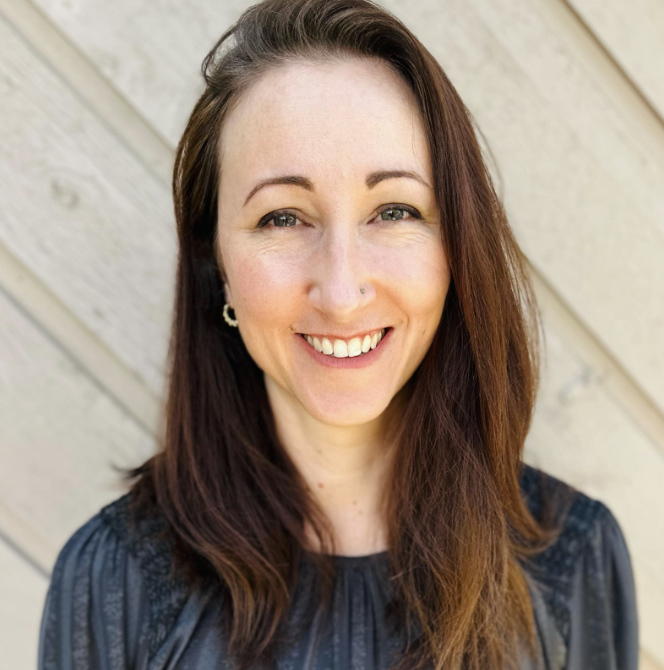 Amber Smith
ambersmith@fuller.edu
BA in Religious Studies, Westmont College
MA in Education, Teaching, Azusa Pacific University
MA in Global Leadership, Fuller Theological Seminary
Doctor of Missiology specializing in Adult Leadership Development, Fuller Theological Seminary
Amber Smith has mobilized the church for mission for two decades by bringing together theology, education, spiritual formation, and leadership development to see new ministries emerge. Her ministry roles have included teaching, developing theological curriculum, and launching new training programs in Christian education and local congregations. Before joining Fuller as affiliate faculty, she served as Global Director for Reality Carpinteria, where she led a multisite ministry team to prepare and send cross-cultural workers and to educate the church on least-reached frontiers. Dr. Smith and her husband enjoy traveling and fostering intercultural friendships in the majority world. She resides in Ventura, California.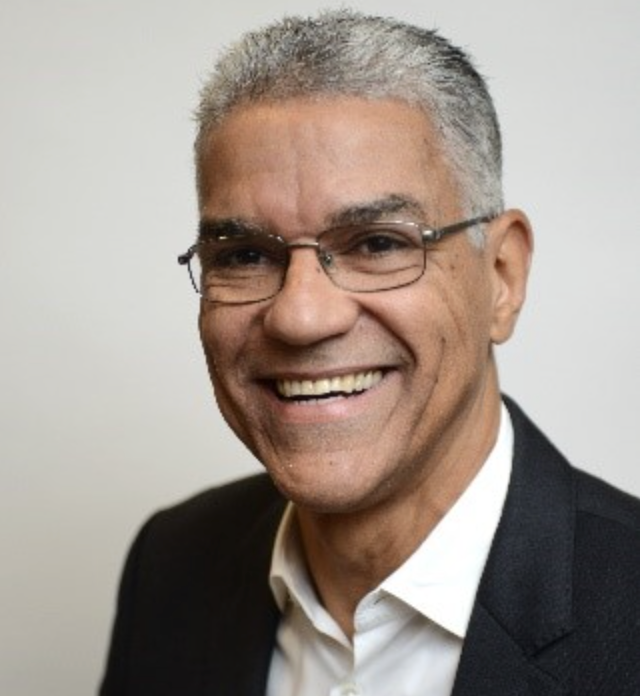 Charles Fleming
Charles Fleming served as a minister for Grace Communion International for more than 40 years, first in pastoral work in Puerto Rico and Jamaica and then as GCI's regional director and mission developer for Latin America and the Caribbean. During those years, he earned DMiss and MAGL degrees from Fuller and an MA in public administration at Florida International University. Although retired from his "day job," he has continued to teach at Fuller for the past 15 years. Dr. Fleming and his wife, Carmen, live in Florida. Together they raised three children and now enjoy two grandchildren. They share a love for spiritual formation that has led them to serve through Odyssey in Christ, a ministry dedicated to helping people experience the love of the Triune God.

Andy Meyers
Andy Myers has been teaching leadership development and missiology in Fuller's intercultural studies and global leadership programs since 2015. His ministry experience includes missions work in Africa, nonprofit leadership, pastoral ministry, and service as Fuller's human subject research (HSR) coordinator. His research interests focus on the application of adult learning and instructional design principles to missional practice and leadership development. Myers currently serves as director of Christian education at Vernon African Methodist Episcopal Church. He lives in Tulsa, Oklahoma, with his wife and two children.
Learn More and Connect with an Admissions Counselor
Office Hours
Monday – Friday
8 am – 5 pm (Pacific Time)
To view in-person welcome center hours for Pasadena, Arizona and Houston, click here.