Early Application Deadline: October 21, 2022
Final Application Deadline: January 27, 2023
Designed for practitioners and organizational leaders seeking more effective ways to represent Jesus in postcolonial cultures shaped by the major religions, this cohort will strengthen participants' leadership capacity by drawing on scholarship in the arenas of biblical theology, missiology, spiritual formation, and leadership theory, then offering the opportunity to apply this knowledge to a critical research project in their own context. The cohort model also lends itself to students building a community of mutual support and formation as they move through the program together.
Utilizing insights from hermeneutics and anthropology, participants will develop their capacity to reflect on the biblical, missiological, and historical foundations of their own faith and its expression as well as reflect on what it means to interact in transformational ways with members of other faiths and form Jesus-centered communities with them. Attention will be given to spiritual formation and the relational aspects of servant leadership needed to facilitate local theologizing, meaningful discipleship, and community formation within the existing cultural context.
Students will learn the skills necessary to do a literature review and research design, and their work will culminate in a contextualized applied research dissertation.
INDIVIDUALLY TAILORED
The DGL cohort consists of four modules, each comprising courses that address research and application in context. Students will integrate theory and practical research to develop an individually tailored action plan to effect change in their service context, graduating with a project directly applicable to their work.
HOLISTIC FORMATION
Guided by dedicated faculty, students participate in a unique cohort learning approach, growing holistically as missional leaders and change agents.
COLLABORATIVE COMMUNITY
Students work together to understand key concepts and share in ways that sharpen one another both academically and spiritually. The cohort becomes a vibrant learning community that provides support through the doctoral process.
ACCESSIBLE FORMAT
Students interact online, developing their ministry effectiveness without leaving the context of their service.

Andy Meyers
Andy Myers has been teaching leadership development and missiology in Fuller's intercultural studies and global leadership programs since 2015. His ministry experience includes missions work in Africa, nonprofit leadership, pastoral ministry, and service as Fuller's human subject research (HSR) coordinator. His research interests focus on the application of adult learning and instructional design principles to missional practice and leadership development. Dr. Myers currently serves as director of Christian education at Vernon African Methodist Episcopal Church. He lives in Tulsa, Oklahoma, with his wife and two children.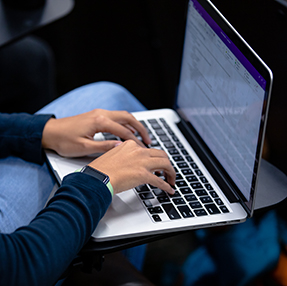 Early Application Deadline: October 21, 2022
Application Deadline: January 27, 2023
Year 1 Begins: March 27, 2023
Location: Fully Online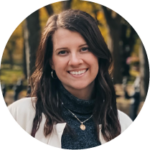 Office Hours
Monday – Friday
8 am – 5 pm (Pacific Time)
To view in-person welcome center hours for Pasadena, Arizona and Houston, click here.