Academic Dean for the Center for Asian American Theology and Ministry, Assistant Professor of Theology and Asian American Studies
BS, University of Virginia
MDiv, Princeton Theological Seminary
ThM, Fuller Theological Seminary
PhD, Fuller Theological Seminary
HT503: The Church's Understanding of Church, Humanity, and Christian Life in its Theological Reflection
TC553: Theology and East Asian Pop Culture
TM528: Asian American Identity and Ministry
ST544: Asian and Asian American Theologies
Karl Barth, contextuality, Asian American theology, systematic and constructive theology, integration of theology and psychology, theology of cultural representation, theology of trauma, theology and culture, missional church, theology of family
"In Christ, God turns his face toward us and calls us in our embodiedness—in our embodied flesh with our race, ethnicity, gender, and class. Who we are, where we're from—all of that matters, and that is where God meets us."
+
Dr. Lee, in his sermon on navigating the gospel, the body, and the Asian American experience, available here.
In 2020, Daniel D. Lee was named academic dean for Fuller's Center for Asian American Theology and Ministry, where he served as assistant provost since 2019 and director since 2016. He has served as an assistant professor of theology and Asian American studies since 2017. Serving in various leadership roles since 2010, he has been the key force behind the center and the Asian American Initiative before that. He helped develop many of Fuller's Asian American courses and programs, teaching at the adjunct level for two years and currently directing the Certificate in Asian American Contexts program.
Dr. Lee's research areas focus on the Reformed tradition and contextual theologies, and he brings broad ministry experience to his work. An ordained minister in the Presbyterian Church (USA), he has served in pastoral roles in both New Jersey and Southern California. He was previously a chaplain and, for several years, a field staff member for the campus outreach Servants Ministry in Virginia.
Lee is author of the book Double Particularity: Karl Barth, Contextuality, and Asian American Theology (Fortress, 2017), as well as several articles. He serves as contributing editor for Cultural Encounters: A Journal for the Theology of Culture and editorial board member for Prophetic Voices: API Christian Perspectives for Church and Society. He is a member of the Association for Asian American Studies, American Academy of Religion, Karl Barth Society of North America, and Association of Asian/North American Theological Educators.
Download Dr. Lee's CV, which includes a list of his publications, here.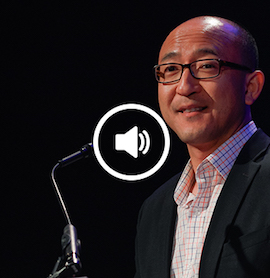 Director Daniel Lee talks with the National Association of Evangelicals on identity, cultural contexts, diversity, and more
Find Daniel Lee on FULLER studio