LICENSED PROFESSIONAL THERAPISTS
FPFS employs on-site therapists who are licensed as either Marriage and Family Therapists or Clinical Psychologists. These therapists are our most educated, expert, and experienced therapists. In addition to treating clients in therapy, they also supervise Advanced (Degreed) Therapists and Graduate Student Trainees.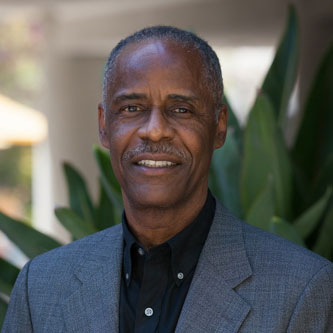 Licensed Clinical Psychologist
Executive Director
Phone: 818-939-3280
Ted Cosse, PsyD
Clinical Psychologist, Executive Director
I specialize in providing individual psychotherapy to adults who, despite the success they may be experiencing in various aspects of their lives, nonetheless struggle with depression, anxiety, loneliness, and perhaps feel that their lives lack a deep sense of meaning and purpose. The types of individuals I have worked with include doctors, nurses, pastors, lawyers, businessmen/women, students, and actors. Many of the individuals I have worked with are recently retired; most are actively employed. I also have considerable experience working with couples (married and unmarried) that want to strengthen their relationship and improve how they communicate with one another.
My clientele is equally split between men and women, and I have extensive experience counseling individuals from a wide range of ethnicities, including but not limited to European, Asian, African American, and Latino/a.
I am well versed in the use of Psychodynamic Therapy and Cognitive Behavioral Therapy as modalities to address the issues clients may be facing. Further, my training at Fuller School of Psychology uniquely positions me to address religious/spiritual issues that clients may discover to be relevant to their situation.
Sometimes during the course of psychotherapy, it is helpful to develop a formal, comprehensive, and detailed understanding of a client's personality. Such information can be quite beneficial in helping the client and the therapist become aware of unknown aspects of the client's feelings, thoughts, and behaviors, therefore facilitating treatment. If you would like such an assessment, I have extensive experience in the use of empirically validated and widely used personality tests.
Areas of Expertise: Adults, Couples, Depression, Anxiety, Career Professionals, Acculturation Issues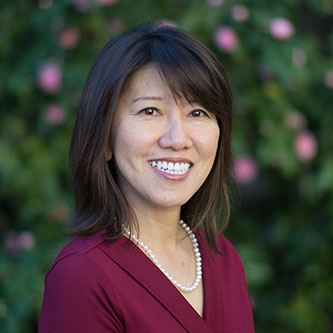 Licensed Marriage and Family Therapist
Director of Training
Phone: 626-584-5569
Irene Rapp, MS
Licensed Marriage and Family Therapist
We are wired to bond and connect with others. Without relationships, we may feel lost and empty. Relationship with parents, children, friends, partners, husbands, wives, teachers, co-workers … the list goes on and on. When our relationships don't go well, it will cause us to feel anxious, to lose sleep, to lose focus, to question ourselves. It helps to talk to someone to make sense of it all.
I have been helping people work through their relationships for many years. Everyone's situation is a little bit different. It helps to speak with an objective person who has experience in working through different kinds of situations. My goal is to provide a safe space for us to think through your situation and to experience relationships in a whole new way through our time together.
I am also passionate about working with women. I want to help women find their voices, know their passion, and enjoy more fulfilling lives. . Even though society has come a long ways in recognizing women as equal, we may not feel we are reaching our fullest potential because of the way we grew up, the situations we are in, or the internal voices that we hear. My work is to help you discover who you are, your abilities, and your dreams and desires. Whether you are 19 or 90 years old. I want to help you be the person/woman you are meant to be.
I received my Marriage and Family Therapy training at Fuller Graduate School of Psychology. I have been in practice for 18 years, so I have experience working with a variety of situations. Previous to this career, I worked in a business environment, so I know what it means to deal with relationships in work situations.
Areas of Expertise: Relationship Issues, Women's Issues, Acculturation, Anxiety, Depression, Life Transitions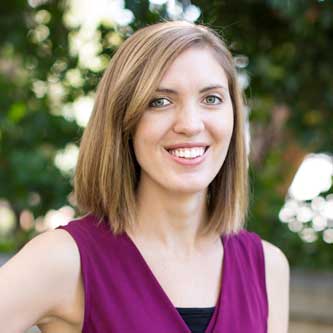 Licensed Clinical Psychologist
Phone: 626-304-3797
Rachel Langford, PsyD
Licensed Clinical Psychologist
Sometimes in life we experience difficult or painful things and struggle to get back on track. This can happen for a variety of reasons, and my approach in psychotherapy is to help you figure out what is in the way of you moving forward. Perhaps you feel stuck and powerless, maybe even alone in your struggle. This might be recent and a shift from how you normally experience yourself, or it could be a very familiar feeling that you've had for a long time. Either way, my purpose in therapy is to help you understand what contributed to the way you are feeling or experiencing life now, why you are struggling to make change happen, and to help you recover (maybe even discover) your sense of empowerment and agency. My approach is largely informed by psychodynamic and attachment theories, and I also incorporate Internal Family Systems (for more information, check out selfleadership.org) and mindfulness.
I graduated with a PsyD (Doctor of Psychology) degree in 2014 from Fuller Theological Seminary, and completed my internship and postdoctoral training at The Danielsen Institute at Boston University. My training in these settings makes me highly skilled to work with spiritual and existential concerns, in whatever form you might bring with you. I work to create a space where we can connect to what you experience as sacred, because those are the spaces I have found to be most transformative. If you don't know what is sacred to you, part of our work can be helping you find that. I also earned an MA in Christian Leadership during my graduate career, and have both research and real world experience that uniquely suits me to help those dealing with the demands and stress of clergy or ministry life.
I have worked with a variety of people, including men, women, adolescents, and young adults, all with various ethnic backgrounds, sexual orientations, and religious or spiritual affiliations. I also have experience with people established in their careers, people searching for a career path, and those struggling to find and/or keep employment. I would very much enjoy meeting you where you are in life, and helping you move toward where you want to be. If you are struggling to know where or what that is for you, I am also experienced in using various psychological assessments that can help guide you or suggest areas to explore.
Areas of Expertise: Adults, Young Adults, Group Therapy, Depression and Anxiety, Existential/Spiritual Issues, Trauma and Grief, Life Transitions, Clergy/Ministry Stress, Resiliency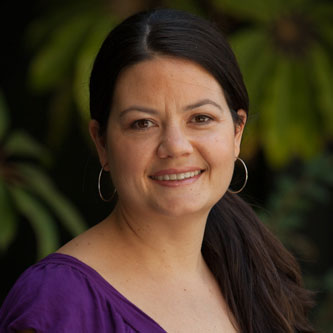 Licensed Clinical Psychologist
Phone: 626-204-2062
Alita Lombardo, PhD
 Licensed Clinical Psychologist
Feeling overwhelmed, ashamed, or at a loss for what to do next? You're not alone, at one point or another we all suffer from some issue that's too difficult to handle on our own. My therapeutic approach is to provide a nonjudgmental supportive environment as we navigate through your current struggles and address the issues that are causing you the most distress. I can help you discover the patterns you have learned that contribute to the way you relate, think, love, and behave. Together, we will help you develop the strengths to tackle those issues.
I am passionate about working with women's issues, especially post-partum depression, low self-esteem, and poor body image, and developing a healthy balance between motherhood and work. I also have experience treating depression, anxiety, relationship issues, sexual problems, adjustment issues, addiction, and many other mental health challenges.
I enjoy working with individuals and couples from all walks of life and cultural backgrounds. Although I work mainly from psychodynamic and cognitive behavioral approaches, I recognize that every client is different; therefore, my interventions are tailored to each individual and her or his unique needs.
Areas of Expertise: Couples, Adults, Relationship Issues, Sexual Problems, Poor Boundaries/Low Self-Esteem, Borderline Personality Disorder, Addiction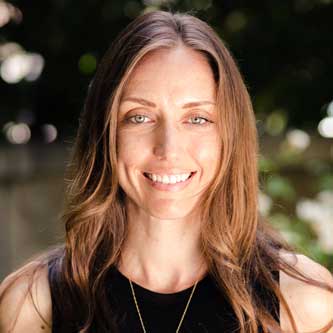 Licensed Marriage and Family Therapist
Phone: 626-765-1165
Kelli Penner, MS
Licensed Marriage and Family Therapist
Relationships can bring all kinds of experiences to your daily life: joy, pain, stress, love, sadness, and many others. Whether you feel prepared for them or not, your interactions have an impact on the individual that you are constantly becoming. I will work with you to process through the many experiences that make up who you are in the present moment. Most people find that they have difficult experiences from their past that get in the way of helping them develop into the person they want to become. My goal is to help you create new ways of experiencing your emotions, relating to others, and moving towards your true self.
My approach to therapy is largely informed by a psychodynamic framework, including attachment-based and family-systems theories. I have also received extensive training on working with complex trauma, and often encourage mindfulness as a valuable intervention.
I graduated from Fuller Seminary in 2010 with my Master's in Marital and Family Therapy. I have spent the majority of the years since then focusing on work with children, adolescents, their parents, and couples. I have worked with clients from a wide range of cultural backgrounds, faith experiences, and sexual orientations and place a high value on my clients' unique and diverse experiences of themselves and others in the world.
Areas of Expertise: Adolescents, Children, Families, Couples, Parenting, Complex Trauma, LGBTQ-GNC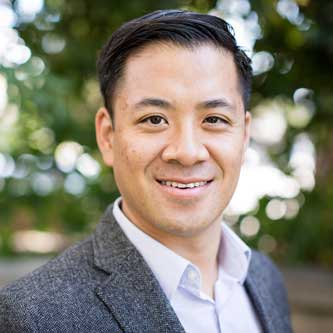 Licensed Clinical Psychologist
Phone: 626-584-5509
Andrés Chou, PsyD
 Licensed Clinical Psychologist
While life can be chalk full of beauty and love, it can often come with its challenges. Since 2009, I have helped clients navigate the ambiguity of life to lead them toward healing and growth. I use a non-judgmental and empathic approach, grounded in clinical research, to help direct clients toward a new understanding and experience of how to relate to others in healthier and more productive ways. I believe effective counseling involves all aspects of a person. If desired by my clients, I often incorporate elements of one's faith, spirituality, identity, and culture into the therapeutic process.
I received my degrees in Marriage and Family Therapy and Clinical Psychology at Azusa Pacific University, an American Psychological Association-accredited program. I have trained in a broad range of settings including the UC Irvine Medical Center, Children's Hospital of Orange County (CHOC), and numerous community counseling centers in Southern California and the Chicagoland area.
Methods/Interventions I use:
Psychodynamic Therapy, Cognitive-Behavioral Therapy, Solution-focused Brief Therapy, Emotionally-Focused Couples Therapy, Prepare/Enrich Pre-marital Counseling, Attachment Theory, Mindfulness, Psychological Assessment (Neuropsychological, Personality, Psychodiagnostic).
Types of clients I see:
Children, Adolescents, Couples, Families, and Individual Adults.
Areas of Expertise: Relational Issues (marriage, dating, family, singles); Grief and Loss (death of a loved one, break-ups, life transitions and adjustment); Depression and Anxiety (low self-esteem, constant feelings of sadness, excessive worry or fear); Asian-American Clients; Faith and Spirituality; Identity and Culture
ADVANCED (DEGREED) THERAPISTS
Advanced (Degreed) therapists are those FPFS therapists who have achieved at least a master's or doctoral degree in either Marriage and Family Therapy or Clinical Psychology, but have additional training to complete before they qualify for licensure. They typically have accumulated several hundreds of hours of experience providing therapy (and often assessment) services to a diverse array of clients. Licensed Clinical Psychologists or licensed Marriage and Family Therapists supervise their work. Post-doctoral students are often involved in supervision as well.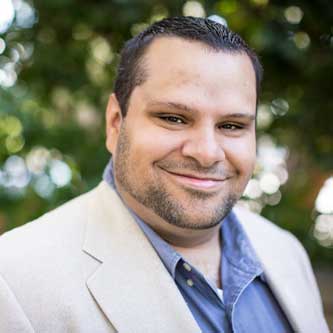 Postdoctoral Supervisor
Phone: 626-584-5593
Sean Love, PsyD
Life is a journey full of exciting changes and tremendous losses. As human beings, we work and play and love and grieve. Sometimes we notice unhealthy patterns in how we relate to others, or we feel stuck and unable to move forward in frustrating situations. Sometimes our lives are impacted by traumatic events. Our work may overshadow our lives and we may experience serious burnout. Anxiety and depression can be difficult realities we must deal with. We may question our self-worth, our identities, and our faith or spirituality. I have experience helping people work through these situations, assisting them in finding healing and wholeness on their life journeys. I provide a warm, safe place for clients to be themselves. This safe environment allows my clients to heal from trauma and loss, find healthy ways to relate to others, discover who they are, find healthy coping skills and self-care, and move forward in life.
I have a PsyD (Doctor of Psychology) degree in Clinical Psychology from Fuller Seminary's Graduate School of Psychology, and an MA in Christian Leadership from Fuller's School of Theology. I have extensive experience working with victims of trauma and abuse, as well as with clients who have experienced major losses. I am trained in Trauma Focused Cognitive-Behavioral Therapy as a modality for working with trauma victims, and in Cognitive Behavioral Therapy and Psychodynamic Therapy for working with a variety of other issues. I enjoy facilitating the process of discovery and change many people experience in therapy as they improve low self-esteem and discover who they are. I help many of my clients find healthy self-care and recover from burnout. I partner with clients who are wrestling with concerns related to their spirituality and faith. I help clients recover from anxiety and depression. Additionally, I assist clients in discovering healthy relational patterns and working through unhealthy relational dynamics.
I have experience counseling clients of all ages, and many of my clients are young or middle-aged adults, couples, adolescents, and children. I also have experience working with clients who have concerns about their spirituality and religious issues. I have provided therapy to clients of diverse ethnic backgrounds, including European-American, African-American, Latino/a, and Asian.
Areas of Expertise: Adults, Adolescents, Children, Trauma, Anxiety, Depression, Grief and loss, Burnout, Self-Care, Low self-esteem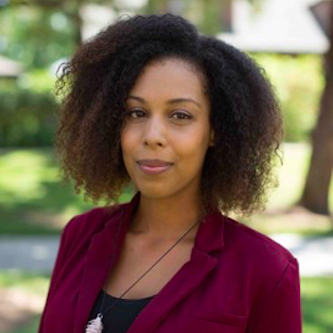 PhD Postdoctoral Fellow
Phone: (626) 584-5528
Shana Daves, PhD Postdoctoral Fellow
"Challenging the meaning of life is the truest expression of the state of being human." —Viktor E. Frankl
There are many experiences in life that may make the journey difficult or challenging. Perhaps you have noticed that you are feeling increasingly depressed, anxious, or angry. You may have experienced trauma or feel a sense of purposelessness. My work with clients involves an interaction of existential psychotherapy and rational emotive behavior therapy (REBT) through exploration of identity, developing a deep sense of meaning in life to support the individual as they navigate life, and helping others to conceptualize how core beliefs inform our relationships and how we interact with the world. Further, my holistic approach to psychotherapy considers the various aspects of the whole person and how those components impact one another. My extensive experience in providing psychological assessment services is yet another tool that can be used to aid the direction of psychotherapy in addition to providing more information about the individual and their experience.
My clinical experience includes working in diverse settings such as Didi Hirsch Mental Health Services, the El Monte Police Department, UCLA Semel Institute for Neuroscience and Human Behavior, and the San Bernardino County Department of Behavioral Health (where I completed my pre-doctoral internship). The extensive training I received at these sites has informed my expertise on topics including but not limited to anxiety, cultural issues, depression, relational difficulties, trauma, and psychosis. I have extensive experience working with adults, children/adolescents, groups, families, and couples from diverse identified ability levels, ethnicities, gender identities, sexual orientations, socioeconomic status levels, and spiritual affiliations. I specialize in working with young adults as well as topics related to creativity (e.g., feeling creatively stunted and having difficulty thinking outside of the box).
I completed my PhD in Clinical Psychology, MA in General Psychology, and MA in Christian Leadership from Fuller Theological Seminary's Graduate School of Psychology. I also possess a MA degree in Clinical Psychology (with an emphasis in Marriage and Family Therapy) from Pepperdine University.
Area of Expertise: Adults, Young Adults, Group Therapy, Depression and Anxiety, Trauma and Grief, Identity and Cultural Issues, Relational Issues (Marriage, Dating, Family)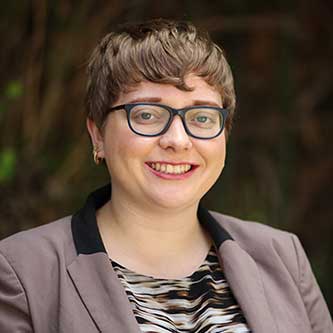 Clinical Trainee
Phone: 626-204-2038
Michelle Rogers, MA
I believe therapy is an important tool for healing as it offers people the opportunity to gain deeper insight and awareness into their own lives and development. The therapeutic relationship is of utmost importance, as I collaborate with my clients in understanding the core of what brings them into therapy and in developing the goals or plan that will assist in working through the problems. I believe that holistic well-being is a result of meaningful reflection on past and present experiences, and actively working toward a more positive future.
I work from a primarily interpersonalpsychodynamic perspective, which offers me flexibility in utilizing a variety of other therapy techniques that can be helpful—TF-CBT and CBT, Humanistic, Narrative, and Family Systems techniques. At the center of the therapeutic relationship is an experience ofvulnerability and trust that is often unique from other relationships. I encourage clients to explore the therapy relationship as an avenue to uniquely experience the challenges that they may be experiencing in other areas of life.
I received my BS in Psychology from Southern Nazarene University. I obtained my master's degree in Clinical Psychology from Fuller Graduate School of Psychology, where I am currently pursuing my doctorate in Clinical Psychology. I have worked in a variety of community mental health facilities, where I gained experience working with people of all age groups and a variety of clinical areas, such as early childhood trauma, depression, anxiety, and various interpersonal difficulties.
Areas of Expertise: Children/Adolescents, Adults, Families, Relational conflicts, Trauma, Stress, Attachment, Psychodynamic Psychotherapy, Faith, Anxiety, Depression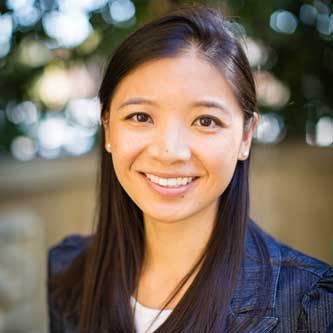 Marriage and Family Therapist
Registered Intern IMF94271
Phone: 626-204-2058
Grace Ou, MS 
I believe in the power of connection and relationships. Many times in our lives, we come into places where we get stuck, feel disconnected, and wonder about our place in this life. This can look like depression, anxiety, disconnection, broken relationships, or more. I believe therapy is a place where people can be known, seen, and heard. My desire to create a safe space where people can explore their questions, build stronger connections in relationships, and strengthen their inner resources.
I usually work with my clients from a Restoration Therapy based approach. However, I value client collaboration and believe in tailoring therapy sessions based on client needs. I have practiced with clients from various cultural/ethnic, socioeconomic and spiritual backgrounds. I enjoy working with people of all ages: children, adolescents, adults, couples, and families.
I received my Bachelor of Science degree from the University of Texas at Austin and my Masters of Science in Marital and Family Therapy from the Fuller Graduate School of Psychology. I have specialized training in Restoration Therapy. I am also a Certified PREPARE/ENRICH Facilitator and a Certified Family Wellness Instructor.
Thank you for visiting my profile. It is my hope that on this journey you find peace, healing, and wholeness.
Areas of Expertise: Adults, Children/Adolescents, Marital/ Premarital Couples, Depression, Anxiety, Relationship Issues, Faith and Spiritual Issues, Restoration Therapy
GRADUATE STUDENT TRAINEES
These therapists are typically students in the early phases of their graduate education, having completed less than two years of clinical training. However, they have completed a significant amount of clinical and classroom work, and a licensed Marriage and Family Therapist, a licensed Clinical Psychologist, and/or a post-doctoral clinician supervises their work.