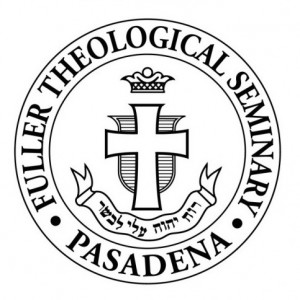 풀러 신학교의 마크 래버튼(Mark Labberton) 총장은 오늘 2023년 6월까지 마무리될 신임 총장 선출 및 인계 절차의 시작을 발표하였습니다. 래버튼 박사는 풀러의 로이드 존 오길비(Lloyd John Ogilvie) 설교학부에서 부교수로, 오길비 설교연구소(Ogilvie Institute of Preaching)의 원장으로 4년 동안 역임한 후 2013년 풀러 신학교의 제 5대 총장으로 선임되었습니다.
"저는 이 놀라운 풀러 공동체를 섬기고 이곳의 일원이 될 수 있었던 특권에 더없이 감사드립니다. 풀러에서의 시간은 저의 삶에서 지울 수 없는 계절이었습니다"라고 래버튼 총장은 말합니다. "제가 처음부터 가졌던 이사회에 대한 10년 간의 약속의 이행으로서, 이 총장직 인계의 타임라인은 제가 풀러에서의 임무를 완수하고 풀러가 알찬 미래를 위해 굳건히 자리 잡을 수 있도록 준비시켜 줄 것입니다."
오늘 래버튼 총장의 발표와 함께 풀러 이사회 의장 댄 마이어(Dan Meyer)는 다음과 같이 말합니다 – "교회, 사회, 그리고 기독교 고등교육의 엄청난 혼란의 시대에 마크는 풀러가 필요로 했던 꾸준하고 적응력 있고 회복력 있는 리더였습니다. 그는 풀러 고유의 공동체 내에서 모든 부분과 모든 구성원을 보살폈습니다. 그는 훌륭한 시니어 리더십팀을 구성하여 이사진, 교수진, 직원들 간의 진정한 생명력 있는 연대를 만들었습니다. 이 파트너십을 통해 풀러는 풀러 넥스트(FULLER NEXT)라는 비전 있는 전략 계획을 세우고, 균형 잡힌 예산을 바탕으로 수년 만에 처음으로 흑자를 냈으며, 풀러의 삶과 사명을 위해 변화를 가져올 수 있는 잠재력을 지닌 기금 모음 캠페인의 토대를 마련하였습니다."
"풀러는 흥미롭고, 시급하고, 벅차고, 희망적인 기회의 계절에 놓여 있습니다"라고 풀러 공동체에 보낸 서신에서 래버튼 총장은 말합니다. "제가 총장직을 마치게 되더라도 풀러신학대학원이라는 강은 반드시 계속 흘러갈 것이고, 우리의 생명수 되시는 하나님은 우리의 가장 진실하고 확실한 희망으로 남을 것입니다."
이사회는 풀러의 차기 총장 선출을 위한 인수인계팀을 임명하였습니다. 컴패션(Compassion International)의 최고경영책임자인 산티아고 "지미" 멜라도(Santiago "Jimmy" Mellado)가 인수인계팀의 의장을 맡게 되었습니다. 인수인계팀은 이사회 임원과 교수진 대표로 구성될 것이며 최고의 구인 컨설턴트와 협력할 것입니다. "우리는 하나님께서 이미 풀러를 활력과 영향력 있는 다음 시즌으로 이끌 놀라운 리더를 준비하셨다고 믿습니다. 우리의 특권은 이 특별한 사람을 찾고 발전시키는 것입니다"라고 멜라도 의장은 말합니다.
총장 서신 : 풀러 신학교, 총장직 인계 절차 시작
Read Mark Labberton's letter to the Fuller community.
Read a letter about this transition from Fuller's Board of Trustees.