Fuller Center for Spiritual and Missional Formation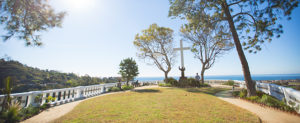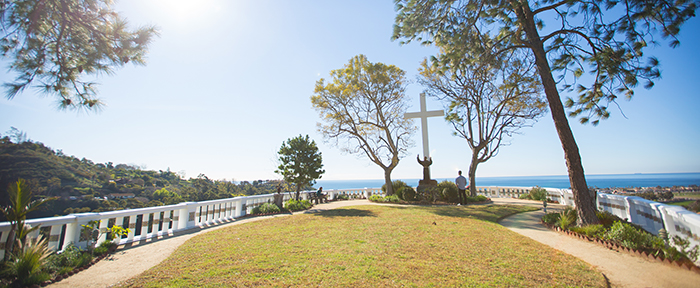 The Whole Church Fully Formed
We come alongside church leadership to care for the discipleship needs of your entire church. Our partnerships include spiritual and leadership development for key staff, two years of coaching in formation group leadership, and co-creating a plan to deepen spiritual maturity throughout your whole church.
What to Expect
Your Consultation Experience
The coaching and mentoring provided by Fuller faculty and staff will grow your leaders spiritually, equipping them to be adaptive leaders. Strengths assessments, mentoring and coaching sessions, and guided personal reflection will help your leaders be refreshed in their roles and develop patterns to sustain their work and avoid burnout. The Fuller Center for Spiritual and Missional Formation works with each church to develop the concrete, contextualized curriculum and implementation plans that will enable their entire congregations to be equipped for kingdom mission.
Leadership Development
The Fuller Center for Spiritual and Missional Formation provides leadership development to your key leaders through a year-long process before opening cohorts up to the entire congregation. Transformation happens through entering into practice and experience. Your leaders or church members won't get extended lectures from us on how to be better leaders, but will become strengthened and focused in their vocations through their own spiritual growth. It is our goal that your leaders become refreshed in their roles and develop patterns that will sustain their work, improve staff retention, and increase capacity.
Strong Culture
By leading participants in various spiritual practices, Fuller Formation Groups give individuals tools and strategies to sustain their spiritual health for the long haul of their Christian journey and mission work. When your church prioritizes the spiritual growth of your people, you can avoid burnout, improve staff and volunteer retention, and form a unified vision to reach the mission of your church together. Most importantly, you will be creating a culture that esteems and prioritizes the foundation of a personal relationship with Christ as the starting point for all relationships, work, and success.
Reach Your Whole Congregation
Partnerships with the Fuller Center for Spiritual and Missional Formation come with a trained consultant who will work closely with your leadership to develop a customized plan that extends spiritual and leadership formation throughout your congregation. Inviting Fuller Formation Groups to become a part of your church's spiritual development curriculum also comes with a plan to reach your entire church congregation (the timeline varies with church size). Fuller Formation Groups spiritually enrich their members in an intimate, small group environment, with no limit to how many individuals in your church can take part.
"Fuller Formation Groups have been an amazing gift to me, to our staff, and to our entire congregation. The clear practices, grounded in Scripture and thorough research, have given us a united path forward in forming disciples for the 21st century. I can honestly say that I wholeheartedly recommend participation to any congregation that has the opportunity."
Thomas Daniel
Senior Pastor, Covenant Presbyterian Church, Austin, TX
"The formation cohort gives our people space to prioritize their walk with God. As we give God space to speak he invites us into new places of obedience. Our people want to make Jesus the priority in life, hear God's direction, and make a kingdom impact. The cohort has provided a process to help them live into those pursuits. Our participants have experienced rich community and a deep intimacy with Christ. This journey has been a gift to them."
Luke Gordon
Family and Discipleship Pastor, Lakeway Church, Austin, TX
The Fuller Center for Spiritual and Missional Formation has been honored to partner with more than 20 churches and mission institutions since our founding in 2016, a few of them listed below.

Monday–Friday
9 am–5 pm
Address
135 N. Oakland Ave
Pasadena, CA 91182