Fuller Center for Spiritual and Missional Formation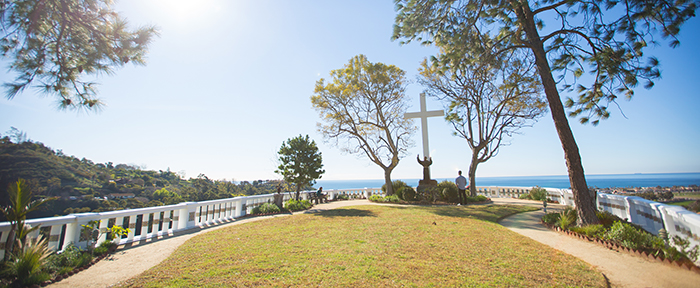 We have a vision to see churches and institutions transformed and individuals live into their relationship to God and their calling in the world. Our staff offers a breadth of experience in leadership, pastoral care, coaching, spiritual direction, entrepreneurship, and mission.
Brian Wallace
Executive Director, Fuller Center for Spiritual and Missional Formation
Executive director of the Fuller Center for Spiritual and Missional Formation since 2015, Brian holds a doctorate in missiology from Fuller and is a clergy member of the Anglican Church of North America. He spent 11 years as a pastor in Austin, Texas, and 19 years with InterVarsity Christian Fellowship, largely as regional director for Texas, Oklahoma, and Arkansas. Fuller Formation Groups were born out of Brian's extensive doctoral work and years of church and ministry leadership in addition to Fuller's Vocation and Formation Department. Brian has been married to his wife, Lisa, for 33 years with three adult sons. Brian is an avid Red Sox fan, coffee drinker, and music lover.
Jeff Holck
Director, Fuller Formation Groups
As director of Fuller Formation Groups, Jeff brings 15 years of experience serving churches in areas of leadership development, campus leadership, missions, and community life. Jeff holds both a DMiss and an MA in Global Leadership from Fuller Seminary, and he also brings ten years of corporate experience to his role at the Fuller Center for Spiritual and Missional Formation. Jeff lives in Colorado with his wife, Amy, and their two children, where they enjoy hiking, mountain biking, and rooting for the Chicago Cubs and Iowa State Cyclones.
Erin Clifford
Director, Spiritual and Missional Formation
The Rev. Erin Clifford, director of spiritual and missional formation since 2017, currently resides in her hometown of Washington, DC. An Anglican priest and passionate advocate for the poor, she lived for many years in East Africa and London. Erin loves creating space for people to meet God, whether through retreat leading, writing, or preaching. Having received her MDiv from Gordon-Conwell Theological Seminary, she is currently pursuing her Doctorate of Missiology in the area of theology of suffering. Erin can often be found sitting somewhere sunny, drinking coffee, and laughing loudly.
John Sleeba
Operations Manager
John brings expertise overseeing operations, personnel, and finances with 16 years of ministry background, including experience as chief operating officer for Re:Source Global and 10 years in various roles for InterVarsity. In addition to his background in operational and financial management, John also brings the heart of a ministry leader into his current role through his service as a hospital chaplain to two different hospitals. He received his MDiv from Trinity Evangelical Divinity School in 2000 and currently lives in Houston with his wife, Saru, and their son, Luke.
Drew Smith
Resource Specialist
Drew has more than 20 years experience crafting opportunities for spiritual development in the context of missional communities. As a pastor and as leader with InterVarsity Christian Fellowship, he designed and led training programs for spiritual leadership, cross-cultural missions, and Scripture engagement. Drew loves inductive Bible studies, surprising conversations, and cooking off-recipe. He and his wife, Sarah, and their three small kids live in Austin, Texas.
Monday–Friday
9 am–5 pm
Address
135 N. Oakland Ave
Pasadena, CA 91182