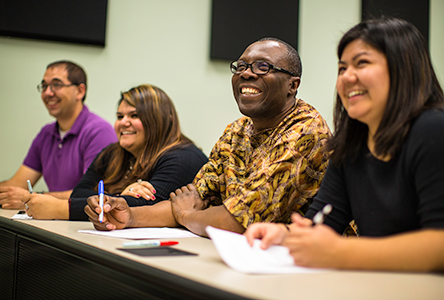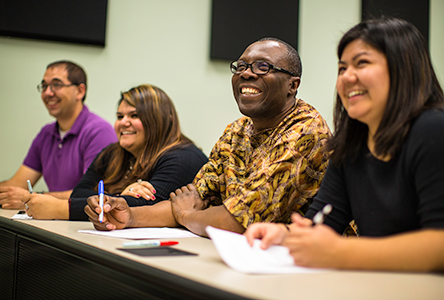 Fall 2021, Fully Online Cohort
Engage in courses you can apply to your life and ministry, and benefit from individual and collaborative online experiences.
You could be one of approximately 25 ministry and nonprofit leaders participating in this hybrid cohort experience.
Innovative means of online connection paired with an intentional process for community formation will allow you to engage with your peers and exchange input in a dynamic online community.

Cohort Mentoring Team Faculty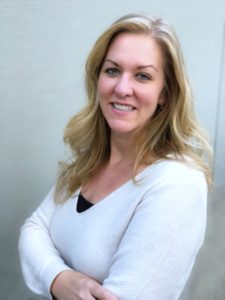 Susan Major, Adjunct Instructor of Biblical Theology of Mission

Originally from Michigan, Susan has been working at Fuller since 2012 where she serves as the Academic Services Administrator in the Master of Arts in Global Leadership. She teaches Developing Your Learning Plan, Character, Community and Leadership, and Adult Leadership Development courses in the MAGL program in her faculty role in the School of Intercultural Studies. Susan and her family relocated to beautiful Colorado Springs after spending many years in Europe. She earned a ThM in Intercultural Studies as well as dual MAs in Biblical Studies and Intercultural Studies at Asbury Theological Seminary, is ordained in the Wesleyan Church and is a current PhD Student. Her academic interests are the intersection of mission, leadership and gender.
Courses in the cohort sequence will be fully online.
The MAGL Office will connect with students on potential, optional gatherings.
Please check the Registrar Course Schedule for the ECD for your specific course/quarter.
QUARTER
COURSE
COURSE TYPE
Fall 2021
September 27 - December 10, 2021
Developing Your Learning Plan

NOTE: Successful completion of ML581 with a grade of "B-" or better is required to continue as a student in the MAGL.

Online Class
Winter 2022
January 3 - March 18, 2022
Character, Community, & Leadership
Online Class
Spring 2022
March 28 - June 10, 2022
Biblical Theology of Mission
Online Class
Summer 2022
June 20 - September 2, 2022

Lifelong Development
Online Class
Fall 2022
September 26 - December 9 2022
Missional Engagement with Contemporary Culture
Online Class
Winter 2023
January 3 - March 17, 2023
Leading a Missional Community
Online Class
Spring 2023
March 27 - June 9, 2023

Adult Leadership Development 
Online Class
Summer 2023
June 19 - September 1, 2023

Organic Organizations and Churches

Online Class
Fall 2023
September 25 - December 8, 2023


Global Leadership: Implications for Ministry
Online Class
Winter 2024 - 2026
Electives - Program Completion 

Continue the Conversation
Do you have questions or would you like more information about Fuller's academic programs? We're here to help!
Office Hours
Monday–Thursday
8 am – 5 pm (Pacific Time)
Friday
10 am – 5 pm (Pacific Time)