The MA in Theology program offers deep theological scholarship that prepares students who may elect future advanced study, coupled with new practices courses that nurture students' spiritual, personal, and vocational formation. With electives making up more than one-third of its courses, the MAT is a highly customizable program.
The degree requires a total of 80 quarter units (most classes are 4 quarter units), and is typically completed in 2 years of full-time study (12 units per quarter). Fuller's 80 quarter unit MAT program is equivalent to a 56 semester credit program at other institutions. Both will take the same amount of time and effort to complete.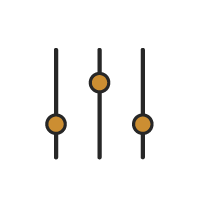 Selecting from 15 potential  areas of interest and a diversity of electives across Fuller's three schools, you can tailor your degree to your own needs as you test and discern your calling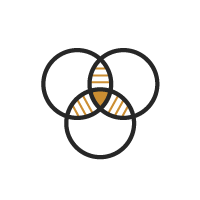 You can go as deep as you want into your specific area of interest—biblical studies, theology and the arts, ethics, or something else—learning from faculty who are leading influencers in your field
INTEGRATIVE - 12  UNITS
IS500
Practices of Vocational Formation
2 courses
Choose two of the following: IS501 Practices of Worship, IS502 Practices of Community, or IS503 Practices of Mission
INTERPRETING - 16  UNITS
BI500
Interpretive Practices
OT500
Old Testament Introduction
NT500
New Testament Introduction
1 course
Biblical Studies Elective
THEOLOGIZING - 20  UNITS
1 course
God and Christ
1 course
Church, Humanity, and the Christian Life
1 course
Modern/Global Context
1 course
History or Theology Elective
1 course
Christian Ethics
ELECTIVES - 32  UNITS
Choose any eight master's level courses in the Schools of Theology or Intercultural Studies. You may wish to either pursue a degree emphasis or select a personalized combination of courses that support your ministry and life goals.