Get Strong Missiological Formation in a Flexible Format
The MAICS now offers deeper missiological preparation and new flexibility, whether you choose to study on campus, online, or any combination that meets your needs and schedule.
Students can complete the degree 100% online—enabling them to study without leaving home and apply what they're learning directly to their work or ministry.  More electives allow students to shape the degree to their needs and areas of interest, and a stronger core of coursework equips them with the cultural intelligence and missiological understanding to work for transformation in any context.
DISTINCTIVES OF FULLER'S MAICS PROGRAM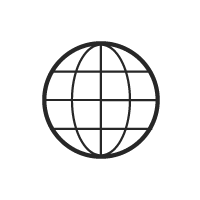 SOUNDLY MISSIOLOGICAL
Students learn to think missiologically about the world through deep, rigorous study of globalization, anthropology, and the mission of God

CULTURAL INTELLIGENCE
Students grow in their understanding of other religions and cultures, enabling them to sensitively build relationships in contexts of diversity

REFLECTIVE PRACTICE
Whatever their area of service, students gain the critical thinking and integration skills to contextualize the gospel and work for transformation

FLEXIBILITY AND CUSTOMIZATION
A new, fully online option allows students to stay engaged in their context of service; more electives enable students to tailor the degree to their needs and interests
MISSIOLOGICALLY AND ACADEMICALLY RIGOROUS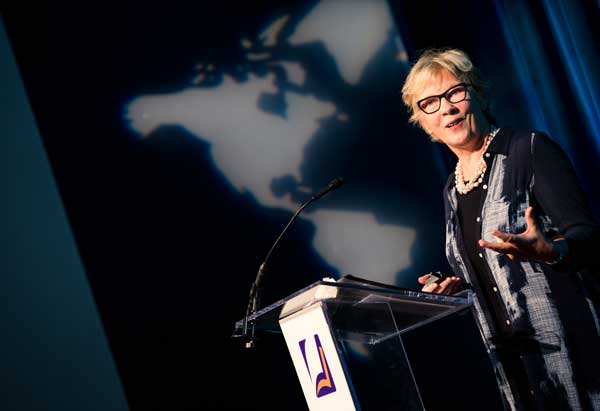 Students in Fuller's redesigned MAICS program come away with a deeply grounded understanding of the mission of God and what it means to enact it in their lives. A scholastically rigorous core of missiological and anthropological coursework forms them to serve in contexts of cultural and religious diversity with informed sensitivity—and instills in them the capacity to think missiologically in order to work for real change. If they wish, students can complete an optional thesis to focus more intently on an area of interest, and all MAICS students are prepared to continue their studies at the DMiss or PhD level if that is their goal.
FLEXIBILITY AND CUSTOMIZATION
Fully Online
Starting Fall 2017 students can complete the MAICS 100% online, engaging the program's missiological formation without leaving home, work, or ministry—learning with classmates from across the globe who bring a diversity of perspectives. Students can also opt for any combination of online and on-campus courses that works for their needs.
Optional Practicum
Students can now choose whether they'd like to participate in an optional practicum, applying their studies to a specific context of service they'd like to explore. Multiple practicum site possibilities—as well as the opportunity to arrange their own—allow students to hone their call in this way if they wish.
Tailor Your Degree
Eight courses—one-third of the MAICS degree—are electives, allowing students customize the program by choosing from courses in a variety of areas of interest:
BE PART OF A WORLDWIDE COMMUNITY
When you join the MAICS community, you'll study the global church with classmates from around the world who bring a multitude of perspectives to the classroom.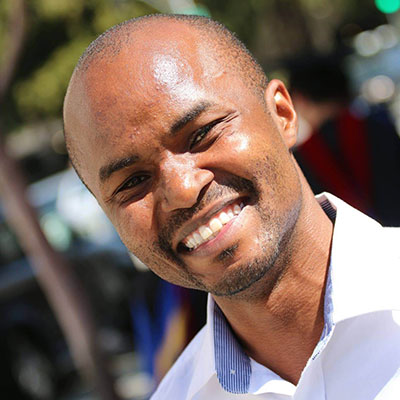 "I came from the Congo with two passions—evangelism and development—and professors like Bryant Myers and other experienced practitioners helped me bring those together. Fuller gave me opportunities to learn from people who are working in the areas I'm passionate about. It gave me a language behind my passion, preparing me to take a theology of development back to the Congo."
PATRICK BUTSAPU KAKULE (MAICS '16) FROM GOMA, CONGO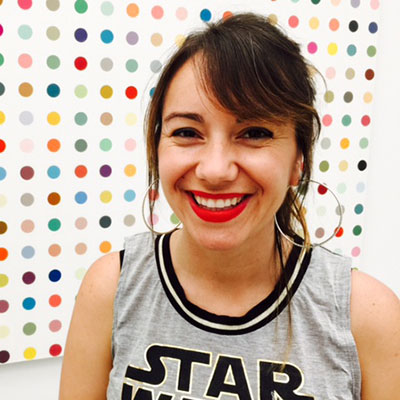 "Learning in a global community of diverse voices informed my understanding of best practices in working among the poor and marginalized, affirming those we serve to be agents of change. The MAICS program equipped me to think holistically and ask the right questions in my present context—walking alongside human trafficking survivors as they go from crisis to sufficiency to thriving."
PRISCILLA SANTOS (MAICS '12), PROGRAM COORDINATOR, SALVATION ARMY ANTI-TRAFFICKING SERVICES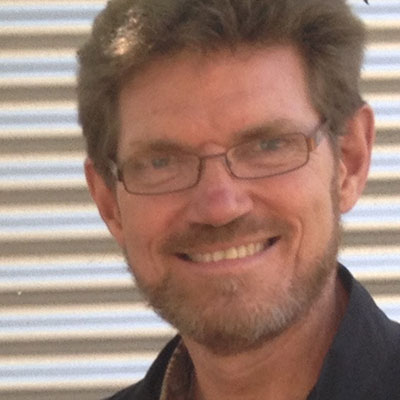 "Integrating classroom principles into onsite practice is a huge challenge for me. But at Fuller's School of Intercultural Studies I was taught by world-changing practitioners whose ideas were refined in the heat of personal cross-cultural experience. Most of all, I value their belief in me, and the faith they enacted when they chose to equip me to go and do what they have done."
ALLEN O'LOUGHLIN (MAICS '14), CROSS-CULTURAL PRACTITIONER IN SOUTH ASIA
INTEGRATED, HOLISTIC FORMATION
MAICS students participate in small group reflection, mentoring, and practices that deepen their spiritual formation and shape them holistically for reflective discipleship—through courses such as these:
Practices of Vocational Formation
listening, discernment, guidance, lament, rhythms of rest, stewardship
Practices of Mission
witness, mercy, reconciliation, advocacy, creation care, friendship, interreligious dialogue
Practices of Worship
Sabbath keeping, confession, praise, communion, prayer, reading and proclaiming the Word
Practices of Community
hospitality, forgiveness, promise-keeping, truth-telling, gratitude, testimony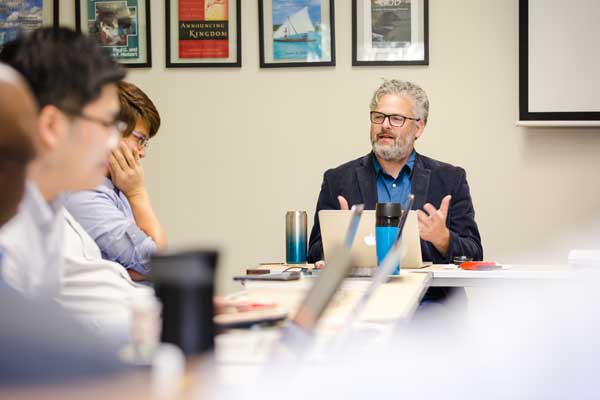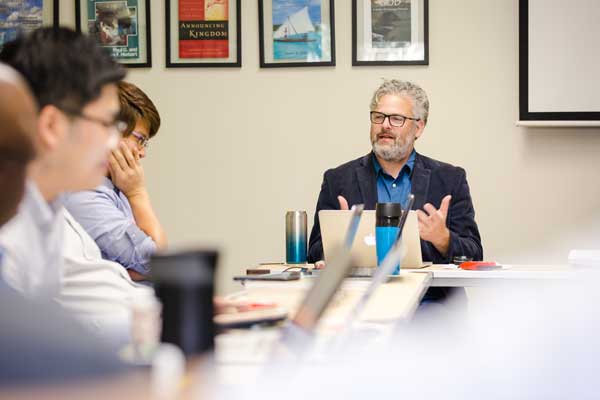 Three steps begin your journey toward the MA in Intercultural Studies program at Fuller: (1) familiarize yourself with the program, (2) learn about admission requirements, and (3) submit your application. Prospective MAICS students must have a bachelor's, master's, or doctoral degree from an accredited institution and submit an application for admission with the required documentation. Find out more at the link below.
FINANCING THE MAICS
Enrolling in the MAICS program can seem like a significant financial investment, but it is a worthy one—nine out of ten Fuller graduates say that their seminary education prepared them to make a positive impact in their vocational contexts. There are many forms of aid and support that can offset the cost of the degree; learn more about tuition costs and financial aid below.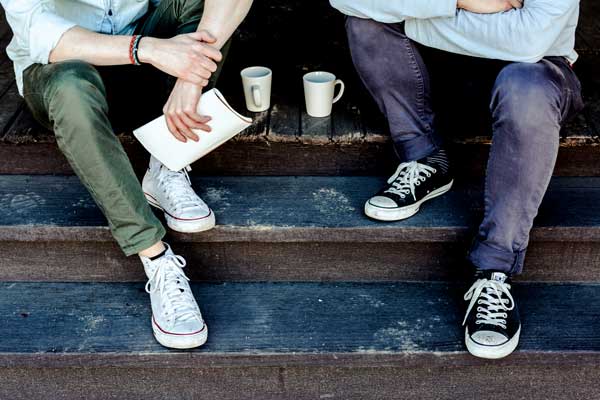 Continue the Conversation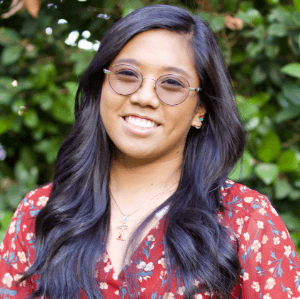 If you have any questions or would like more information about the Master of Arts in Intercultural Studies degree, please contact us.
Our offices are open Monday to Thursday from 8am to 5pm, and 10am to 5pm on Friday (Pacific Time).