Master of Divinity
School of Mission and Theology
Fuller's Master of Divinity (MDiv) offers definitive training for agile, effective church leaders in an ever-changing world.
The MDiv is also available as a Spanish bilingual degree
Indispensable education
for church leaders and chaplains
Practical training
learn to integrate theology in everyday life
Customizable
choose a concentration for your calling
120 Quarter Units
graduate in as little as 3 years
Fuller Theological Seminary is pleased to announce our redesigned Master of Divinity (MDiv) program. A flagship degree program since Fuller's beginnings, the MDiv has been reimagined for a new generation of leaders in an ever-changing world.
A significant change to the MDiv is a new sequencing structure created in response to students asking for more guidance at the beginning of the degree. Now incoming MDiv students will...
Study with faculty like these:
Professor of New Testament Interpretation and Associate Dean for the Center for Advanced Theological Studies
Explore other members of our world-class faculty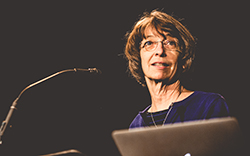 Unmatched Academic Preparation
Taught by renowned scholar-practitioners, Fuller's rigorous MDiv program integrates theological reflection, interdisciplinary perspectives, spiritual formation, and practical skills to equip graduates for holistic leadership. The Master of Divinity is the gold standard in preparation for those seeking ordination, a career in chaplaincy, or doctoral-level theological study.
Customize Your Studies with MDiv Concentrations
Students may choose from three optional concentrations to focus their studies within Fuller's world-class MDiv curriculum: Chaplaincy, Biblical Studies or Leadership in Times of Change. To learn more about how you can customize your MDiv with one of these concentrations, email us at admissions@fuller.edu.
The MDiv program can take as little as 2.5 years, but is normally completed in 3–5 years. Fuller's new MDiv curriculum builds a strong and comprehensive foundation for students who are leading or plan to lead congregations and nonprofit organizations, covering a wide range of subjects including biblical studies, communication, systematic theology, pastoral care, church history, and spiritual formation. At the same time, the degree allows students to tailor their MDiv experience to their specific context with specialized course offerings, providing focused preparation for their individual calling and career.
Coursework includes:
Foundational Courses (24 units): The first 24 units of the MDiv program introduce students to the keystone concepts and reasoning skills needed to engage in advanced courses
Bible, Theology, Ministry, and Mission (72 units): Building on the foundational reasoning developed at the beginning of the program, MDiv students engage in a variety of courses that develop essential knowledge and habits for pastoral and other ministry professions
Advanced Electives (24 units): Students have the opportunity to customize their MDiv degree by choosing elective courses that provide practical and context-determined training for their own calling and life

"I was drawn to the MDiv program because of it's holistic and robust nature. On a deeper level, the MDiv continues to broaden my understanding of the breadth of the Bible and the character of God, in turn, stirring my passion for social justice."
– Gabriella Bontrager (Current Student)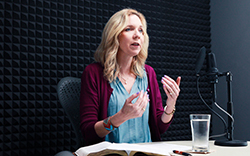 Prospective MDiv students should have a bachelor's, master's, or doctoral degree from an accredited institution and submit an application for admission with the required documentation. Find out more with the Admission Requirements button below.
Fully Online
Fuller is leading the way in online learning modalities, with experience delivering rigorous, engaging, and relational degree programs to students all over the globe. Complete your MDiv degree from anywhere in the world with online courses.
On Campus
In-person and hybrid instruction will be available on our campuses in Pasadena, California, or Houston, Texas.* Contact admissions for more information about on campus options at admissions@fuller.edu.
*In person instruction will resume when safe and permissible to do so in accordance with COVID-19 protocols and public health guidelines.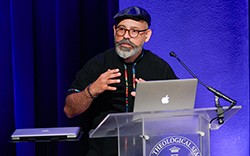 Financial Aid and Scholarships
Almost all Fuller students are eligible for some kind of financial aid. New Student Scholarships vary by program and quarter. Contact your Admissions Counselor for more information about scholarships you may qualify for. U.S. Citizens and Permanent Residents may also apply for U.S. federal aid and work-study.
You May Also Be Interested In
MA in Theology and Ministry (MATM)
This program combines practical learning with biblical studies to prepare students to serve in a church, nonprofit, or other setting with theological and cultural competence.
One of our most flexible degrees, allowing students to dive deeper into a specific area of interest as well as preparing them for advanced theological study if they wish.
Enables theology graduates to broaden and deepen their theological knowledge and competencies, and to focus on an area of specialization.
Office Hours
Monday–Thursday
8 am – 5 pm (Pacific Time)
Friday
10 am – 5 pm (Pacific Time)