WILLIAM E. PANNELL CENTER FOR BLACK CHURCH STUDIES | MARTIN LUTHER KING JR. VIRTUAL CELEBRATION
Lessons Learned for the Modern Movement
January 19–21, 2022
Registration
This event is free however, registration is required to obtain viewing links.
Overview
Please join the William E. Pannell Center for Black Church Studies for our 2022 virtual celebration of Rev. Dr. Martin Luther King Jr.
Our theme is a type of Sankofa moment as we examine "Lessons Learned for the Modern Movement." We have set aside three days to reflect on the legacy of Dr. King and the things we need to carry forward from that movement to the movement of this generation.
The MLKJ Celebration Worship Service will feature gospel recording artist Renee Spearman.
PARTICIPANTS
Chapel Speaker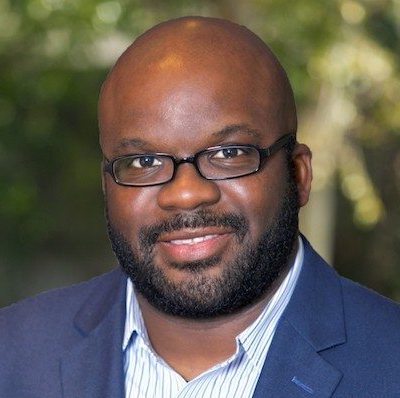 H. B. Charles Jr.
H. B. Charles Jr. is pastor-teacher of Shiloh Metropolitan Baptist Church of Jacksonville and Orange Park, Florida, where he has served since 2008. Prior to joining Shiloh Church, he led Mount Sinai Missionary Baptist Church of Los Angeles for 18 years, where he began his pastorate at just 17 years old after succeeding his late father.
He is the author of several books, including On Preaching, On Pastoring, It Happens After Prayer, and The Difference Jesus Makes. He is the host of The On Preaching Podcast and the radio show Cutting it Straight with H. B. Charles Jr. Additionally, he has written and led several songs for the Shiloh Church choir. He regularly speaks at churches, conferences, and other events around the country.
H. B. and his wife Crystal have three children, H. B. III, Natalie, and Hailey.
PANELISTS
The Role of Pastoring in the Movement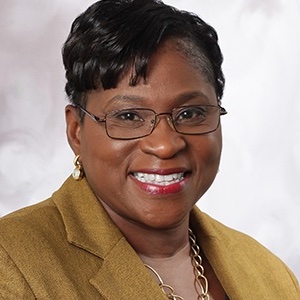 Sonja Dawson
Sonja R. Dawson is a native of Compton, California. She currently serves as senior pastor of the historic New Mt. Calvary Missionary Baptist Church, co-founded by her father and mother, the late Reverend Dr. Lonnie and First Lady Emeritus Mamie P. Dawson, which has served the South Los Angeles community for more than fifty-four years. Additionally, Dr. Dawson is the founder and chief executive officer of Sisters in Ministry Incorporated. She has also ministered through preaching and teaching both nationally and internationally.
Sonja earned her BA in Psychology from the University of California, Irvine, her Master of Public Administration from the University of Southern California, and her Juris Doctorate from Southwestern University School of Law. She has also completed coursework at Fuller Theological Seminary, Southern California School of Ministry, and Golden Gate Baptist Theological Seminary.
A bivocational leader, Sonja is a member of the American Bar Association and the State Bar of California.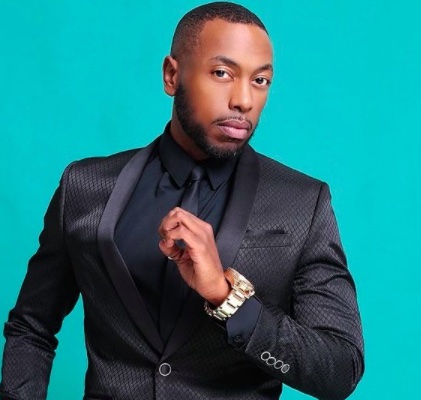 Michael Fisher
Michael Fisher has dedicated over 20 years of his life to ministry, accepting his call to preach in 1998 at only 18 years of age. By the age of 25, he received the mantle and responsibility as under-shepherd of Little Zion Missionary Baptist Church. In May 2008, Little Zion entered into fellowship with Bishop Kenneth C. Ulmer and the Faithful Central Bible Church. It was at that time that Bishop Ulmer declared that the "Little" in Little Zion no longer fit. As a manifestation of that prophetic word, Little Zion's membership increased and thus Greater Zion Church Family was born. Michael makes every effort to emphasize the importance of education, and utilizes his influences to affect change in the lives of the congregation, the Greater Los Angeles area, the country, and even abroad. His preaching style is often labeled "real, raw, and relevant."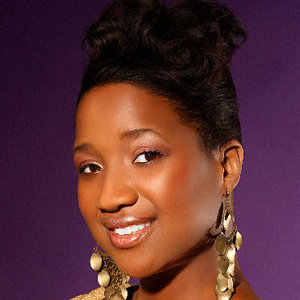 Najuma Smith-Pollard
Najuma Smith-Pollard serves as assistant director of community and public engagement with the USC Center for Religion and Civic Culture (CRCC), where she combines her experience as a pastor and expertise as a community leader to help faith leaders become full partners in social change. She leads programming for the Cecil Murray Center for Community Engagement, which is housed at CRCC.
In her nearly three decades of ministry, Najuma has served as an elder, assistant pastor, or pastor of several churches throughout Southern California. In 2014 she launched Word of Encouragement Community Church in Los Angeles. She is a frequent speaker at churches and conferences, the author of five books, and the founder of It's Not Okay, a sexual violence awareness and training program.
Najuma holds a BS in Management from Pepperdine University, a Bachelor of Theology from the Southern California School of Ministry, an MBA from Woodbury University, and a DMin from United Theological Seminary. She is married to Felix Pollard and they have three sons and a daughter: Daniel, Dillon, Dorian, and Zuri.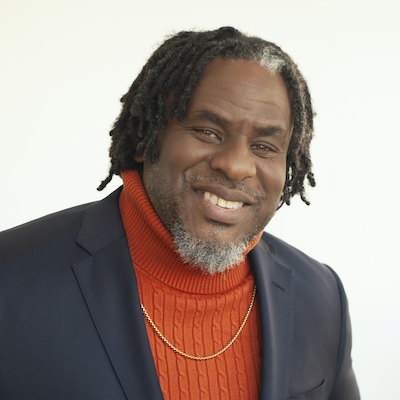 Shep Crawford
Shep Crawford is a five-time Grammy Award-winning producer and writer who God has called to build a bridge from the church to the world and from the world back to the church. He currently serves as senior pastor of The Experience Christian Ministries in Los Angeles. Pastor Shep is known for his creative approach and way of presenting the gospel in an urban and everyday practical way.
​
Along with his wife and co-pastor, Shalonda Crawford, he has started a ministry specifically for people who are either tired of church or have never been an active member of a church. He uses a uniquely captivating, entertaining, and thought-provoking method of preaching and teaching that leaves the congregation wanting to know about God on a more personal and intimate level. Pastor Shep is like a comedian, lawyer, dancer, singer, musician and storyteller all in one.
SCHEDULE
WEDNESDAY, JANUARY 19
10:00–11:00 am (PT) - Chapel with H. B. Charles Jr.
11:00–11:30 am (PT) - Coffee and Conversation with H. B. Charles Jr. and Dwight Radcliff
11:30 am–12:00 pm (PT) - Break
12:00–1:00 pm (PT) - Discussion with H. B. Charles Jr.
THURSDAY, JANUARY 20
12:00–1:30 pm (PT) - Hear from and engage a group of local pastor/organizers who are deeply rooted in their communities as they discuss "The Role of Pastoring in the Movement"
Pastor Sonja Dawson
Pastor Michael Fisher
Pastor Najuma Smith-Pollard
Pastor Shep Crawford
3:00–4:00 pm (PT) - Where Do We Go From Here: A Fireside Chat with Dr. Radcliff – Register Here (*Virtual Gathering for Fuller Alumni Only)
FRIDAY, JANUARY 21
7:00–8:00 pm (PT) - MLKJ Gospel Celebration featuring gospel recording artist, Renee Spearman
ABOUT THE PANNELL CENTER
The Pannell Center provides indispensable formational education—by building a body of Black leaders who believe in the power of the church, the community, and the culture.
We are the church. We are the community. We are the culture.
The William E. Pannell Center for Black Church Studies embraces a mission to proactively build and empower Black Christian leaders. By centering kingdom work, cultural enrichment, and academic rigor the Pannell Center strives to cultivate a spirit of excellence through the development of global leaders on campus, in the church, as well as in our local communities.
The Pannell Center was birthed in 1972, initially as two initiatives: the Theological Studies Program for Black Ministers and the Leadership Institute. The latter did not gain much momentum. The Theological Studies Program admitted 15 students; 10 of which would be accepted into master's programs. In 1974 the program became an official center and went through a few name variations over the years. Former trustee and longtime faculty member Dr. William E. Pannell was, and continues to be, a tireless supporter of the center. To honor his efforts, the center was named in his honor in 2015. The Pannell Center's founding stemmed from a conviction that the Black church has much to contribute to the seminary experience, a conviction that continues to guide its work today.
Join us next year for the 2023 MLKJ Celebration, to be held January 18–20, 2023.