William E. Pannell Center for African American Church Studies Martin Luther King Jr. Celebration
The Black Church and the Urban Poor in America
January 21–25, 2019  |  Pasadena, California
Overview
Please join the William E. Pannell Center for African American Church Studies in celebrating the life and leadership of Martin Luther King Jr. We are honored to host Dr. Dwight Hopkins, the Alexander Campbell Professor of Theology at the University of Chicago Divinity School, as this year's featured speaker. We are also delighted to welcome Bishop Kenneth Ulmer as the guest speaker for our Celebration Worship Service. This year we have chosen The Black Church and the Urban Poor in America as our theme. On April 4, 1968, Martin Luther King Jr. was assassinated in Memphis, Tennessee, while fighting for a 10-cent wage increase for garbage workers—efforts by King that were part of a broader and more sustained initiative known as the Poor People's Campaign. With over 43 million people living in poverty in the United States today, King's ideas still hold much power.
Featuring
Dwight Hopkins, PhD
Oscar Owens, PhD
Kenneth Waters, PhD
Alexis Abernethy, PhD
MLK Celebration Worship Service Featuring
Bishop Kenneth Ulmer
Faithful Central Worship Team
Erica Campbell (Of Mary, Mary)
Pastor Warryn Campbell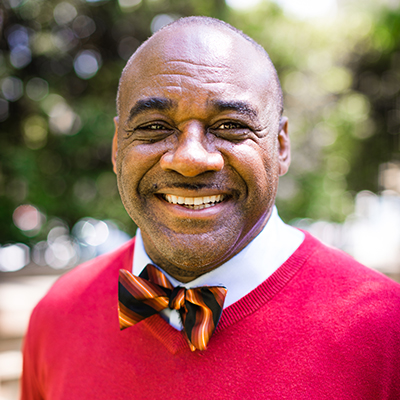 Assistant Provost for the William E. Pannell Center for African American Church Studies and Associate Professor of Black Church Studies and World Christianity
Registration
This event is free, though registration is requested for all events and required for some.