We're redefining the seminary experience at Fuller by adapting to what the world needs now in its leaders and change makers. New and refreshed degrees provide students with practice-focused education built on the academic rigor Fuller is known for, while the digital platform FULLER Equip offers nonprofit organizations and churches a way to provide leadership formation curated by Fuller experts. We're holistically forming leaders who can creatively rethink the church and ways to bring good news to a world desperately in need of it. And we're reimagining the traditional campus model to build a global learning community where students and learners can access a Fuller education from their own unique contexts.
Degree
Programs
Explore our master's and doctoral degree programs across various disciplines including theology, psychology, marriage and family therapy, missiology, and biblical studies
Lifelong
Learning
Discover FULLER Equip, a digital learning platform offering courses created by Fuller faculty and experts. Churches and organizations can partner with Equip to provide their congregants or staff opportunities for continued education and professional development
Free
Resources
Access resources for a deeply formed spiritual life, including the Conversing podcast with Mark Labberton and free liturgical meditation videos for use in your church and small groups
Do you want to be a part of reimagining seminary education and rethinking the church for the 21st century? Partner with us.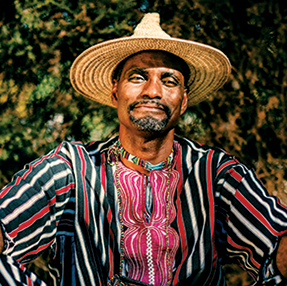 "People have stories to share and things to say, if we will only create space for them . . . talking about art and culture can be one way to start conversations and find common ground."
Drawing on his lifelong love for music, Daniel Dama (MAICS '14) uses the arts to share his faith with others across West Africa. Read his story on FULLER studio.
"The reality is, if you're not intentional about including certain folks, then you're excluding them."
Bethany McKinney Fox (PhD '14) is the founder and pastor of Beloved Everybody, a church for people with and without disabilities. Read her story on FULLER studio.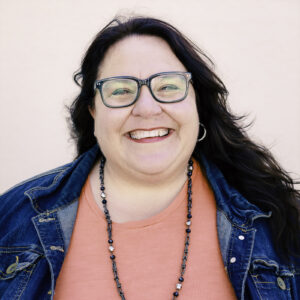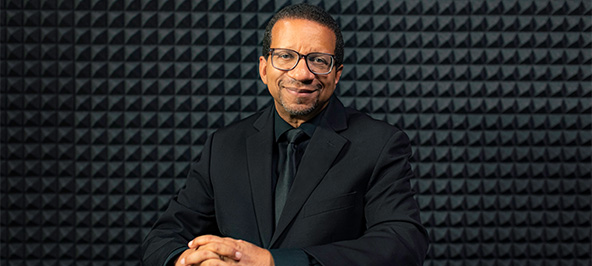 Announcing the Sixth President of Fuller Seminary
David Emmanuel Goatley has been named the next president of Fuller, succeeding Mark Labberton.