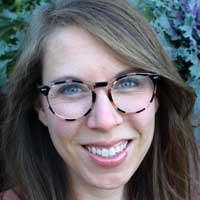 Shannon Sigler
Assistant Director of the Fuller Institute for Theology & Northwest Culture and Director of Cascadia Worship & Arts
shannonsigler@fuller.edu
Shannon Sigler is a visual artist, theologian, and arts administrator. She has a passion for pastoring artists and building bridges between art and church communities. Her art and research center around a Wesleyan paradigm for the visual arts, as well as explorations in Christian vocation and family life. Shannon studied at Asbury Theological Seminary and Boston University. Shannon lives in Seattle with her husband, Matt, and son, Elijah.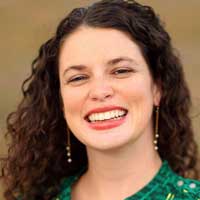 Shannon Vandewarker
Program Director, Cascade Fellows
shannonvandewarker@fuller.edu
Shannon lives in Bellevue with her husband Dan, a local pastor, and her two sons Declan and Koen. Although born in Renton, Shannon grew up in Spokane and then spent a decade in Southern California. She and her family are loving living back in the Northwest. Shannon received her BA in Biblical Studies from Azusa Pacific University and her Masters of Divinity from Bethel Seminary- San Diego. Her theological interests include the integration and intersection of faith and work, vocation and calling, and the incarnational nature of our everyday lives.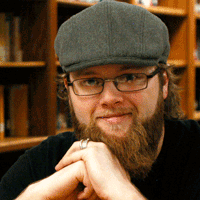 David Arinder
Managing Editor, Christ & Cascadia
williamarinder@fuller.edu
David recently graduated from Fuller Northwest with a Master of Arts in Theology. Originally from Texas, he came to Seattle for its beautiful rain, cloudy weather, and beer culture. He lives in Everett with his wife, Caitlin. His theological interests include philosophy of religion, the problem of evil, and inter-cultural shalom.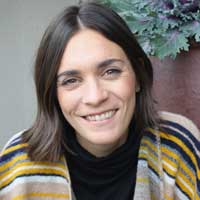 Allyson Darakjian
Events and Hospitality Coordinator, Fuller Institute for Theology and Northwest Culture
allysondarakjian@fuller.edu
Allyson Darakjian is a visual artist and theologian who is passionate about shepherding creatives in the church. She primarily works in mixed media/collage but spends lots of her creative energy dialoguing with other artists about the creative process. She has a MA in Theology and Culture from The Seattle School of Theology and Psychology. She and her husband live in Seattle near Green Lake, which is Allyson's second favorite thing about the Pacific Northwest after all the fantastic craft breweries popping up everywhere. Allyson is excited to be part of the Institute serving the needs of the local church in Cascadia.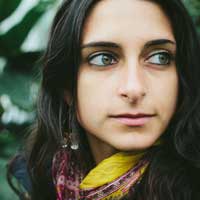 Lauren Pattie
Communications Coordinator, Fuller Institute for Theology and Northwest Culture
laurenpattie@fuller.edu
Lauren is pursuing an MDiv at Fuller Seminary Northwest. In 2005, she moved from New England to the Pacific Northwest. Lauren currently lives in Monroe, WA and enjoys being so close to the mountains. She loves the Northwest's natural beauty and ultimate frisbee community. While she'll always root for the Red Sox, she must admit that Seattle now feels like home. Lauren is thrilled to work for an organization that seeks to revitalize the church by better connecting it with Pacific Northwest culture.
CONTACT US

 (206) 284-9000 

 cascadia@fuller.edu 
9725 Third Ave. NE 
Suite 110 
Seattle, WA 98115