A New Scholarship to Encourage Collaboration
Fuller is now accepting applications for the Catalyst Scholarship. Both on-campus and online, Fuller prioritizes a learning environment where students, faculty, and staff collaborate and encourage one another in their individual and collective callings. Whether in a physical building like the Catalyst—a central meeting point on Fuller's Pasadena campus—or in an embedded learning context where the sharing happens online, rich conversations among students and faculty are the catalyst that propels students forward in pursuit of their call.
To further encourage this kind of catalyzing learning community, we are offering the Catalyst Scholarship to select incoming Master of Divinity (MDiv) students. This new scholarship supports the theological education and spiritual formation of innovative, collaborative students who wish to be part of—and contribute to—a diverse and inspiring learning community. The scholarship will cover 50% of a recipient's tuition during their first year of study at Fuller.
To be considered for this scholarship, incoming students must meet the eligibility requirements outlined below, as well as complete and return an application by clicking below.
Essay Questions
Please observe a 500-word limit for each essay response.
How would this scholarship serve as a catalyst to pursue your vocational goals and calling?

What issue(s) in contemporary society and/or the church do you hope your studies at Fuller will help you to address?  

Why are you choosing to pursue the Master of Divinity (MDiv) rather than another Fuller degree?
Must be admitted to the MDiv program for Summer 2020

Must hold an accredited bachelor's degree with an undergraduate cumulative GPA of 2.70 or above

Must begin studies in the quarter to which you are accepted (no deferrals)

Cannot be combined with any other Fuller scholarship, grant, or discount

Unused funds will be forfeited and may not be carried over beyond the fourth term

Must meet the Financial Aid Satisfactory Academic Progress standards
Apply for Summer 2020 Quarter by our extended deadline of May 1, 2020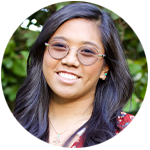 Office Hours
Monday–Thursday
8 am – 5 pm (Pacific Time)
Friday
10 am – 5 pm (Pacific Time)