Pastoral Counseling Scholarship
A NEW SCHOLARSHIP TO HELP YOU FOCUS YOUR STUDIES
Fuller is now accepting applications for the Pastoral Counseling Scholarship. Both on-campus and online, Fuller prioritizes a learning environment where students, faculty, and staff collaborate and encourage one another in their individual and collective callings. Fuller is committed to giving students holistic preparation for their faithful next step and, wherever possible, allowing them to customize their studies to match their interests and goals. 
For those seeking to focus on bringing holistic healing and restoration to their congregations and communities through pastoral counseling, we are offering the Pastoral Counseling Scholarship to select incoming Master of Divinity (MDiv) students. Supporting the theological education and spiritual formation of these students, the Pastoral Counseling Scholarship will cover 30% of tuition costs for the first 40 units (units 1-39), 40% of tuition costs for the second 40 units (units 40-79), and 50% of tuition costs for the final 40 units (units 80-120) of the MDiv program.*
*All percentages are approximate
To be considered for this scholarship, incoming students must plan to begin in Winter 2021, meet the following eligibility requirements and complete and return an application by clicking below.
Essay Questions
Please observe a 500-word limit for each essay response.
Have you applied for the Master of Divinity (MDiv) program at Fuller? 

How many courses from the Pastoral Counseling track do you plan to take during your MDiv? 

Why are you interested in focusing your MDiv courses in the area of Pastoral Counseling? 

Why are you choosing to pursue the Master of Divinity (MDiv) rather than another Fuller degree? 
Must be a newly admitted student to the Master of Divinity (MDiv) program who has not previously enrolled in coursework as a student in a Fuller degree program.


Current Certificate students and Certificate graduates who have not enrolled in coursework as a degree student may be considered if they apply and are admitted to start the MDiv program for the Winter 2021 Quarter and submit an MDiv Track Scholarship application.

Must hold an accredited bachelor's degree with an undergraduate cumulative GPA of 2.70 or above
Must begin studies in the quarter to which you are admitted
Must maintain a minimum cumulative GPA of 2.50 at Fuller
Unused funds will be forfeited and may not be carried over beyond the 16th quarter
If a student plans on transferring over 40 units into their degree, the determination of their award tier may be delayed
Students who wish to receive transfer credit toward their Fuller MDiv program are responsible for having official transcript evidence of the relevant coursework submitted to Fuller as soon as possible. Both a formal request for a transfer credit evaluation and official transcript evidence for relevant coursework must be formally received by Fuller's Academic Advising Office before the last day of a given quarter term if the transfer credit is to have an effect on the student's tuition fees in the following quarter. The scholarship discount will not be applied retroactively.
Apply for Winter 2021 Quarter by OCTOBER 23, 2020*
*Please note you must apply for the MDiv degree program separately to be considered for the scholarship as well.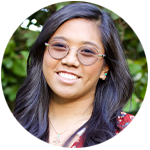 Office Hours
Monday–Thursday
8 am – 5 pm (Pacific Time)
Friday
10 am – 5 pm (Pacific Time)