Texas Theological Foundation Fellowship
Participate in a Formative Texas Community
At Fuller Texas we are committed to fostering a vibrant learning community on campus. Whether you're called to traditional ministry or a less conventional pulpit, you can join us in nurturing that community—on the Houston campus and beyond—in even more innovative ways. And, by engaging more deeply with your community and context, you'll develop both your leadership skills and your understanding of Christian tradition and practice. 
To facilitate this goal, we are pleased to offer the Texas Theological Foundation Fellowship. This program seeks to cultivate courageous, collaborative leaders by connecting them with professors and scholars in the Houston area.
Fellowship recipients will receive 50% off tuition costs on any classes taken on the Houston campus for the first 12 consecutive quarters of enrollment. Fellowship recipients must complete the Texas Theological Foundation Fellowship application by the quarterly admissions application deadline and be admitted into a Fuller academic program for each respective quarter in order to be considered and awarded.
Fellowship Details
Fellowship participants would be expected to actively contribute to the academic community at Fuller Texas through regular participation including: 
On-campus events

Student/faculty meals

Fuller Texas Lecture Series. (Participants also provide some light assistance to the staff in the promotion and execution of the evening lectures.)
Applicants must hold an accredited bachelor's degree with an undergraduate cumulative GPA of 2.70 or above

Applicants must be admitted to a Fuller academic program

Applicants must begin studies in the quarter to which they are admitted

Awardees must meet the Financial Aid Satisfactory Academic Progress standards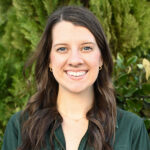 Office Hours
Monday – Friday
8 am – 5 pm (Pacific Time)
To view in-person welcome center hours for Pasadena, Arizona and Houston, click here.